Apartments for rent in Indiana
Recently updated apartments for rent
1 of 75
Verified
13 Units Available
CityView On Meridian
3801 North Meridian Street, Indianapolis, IN 46208
2 Bedrooms
$1,486
1185 sqft
3 Bedrooms
$1,826
1500 sqft
1 of 22
Verified
11 Units Available
The Congress at Library Square
923 N Meridian St, Indianapolis, IN 46204
1 of 14
Verified
10 Units Available
Pangea Prairies
4555 North Arlington Avenue, Indianapolis, IN 46226
3 Bedrooms
$1,313
1118 sqft
1 of 1
Verified
3 Units Available
Studebaker Lofts
108 N Main St, South Bend, IN 46601
2 Bedrooms
$1,687
1025 sqft
Popular Cities in Indiana
"'Round my Indiana homestead wave the cornfields, / In the distance loom the woodlands clear and cool. / Oftentimes my thoughts revert to scenes of childhood, / Where I first received my lessons, nature's school." - "On the Banks of the Wabash, Far Away" by Paul Dresser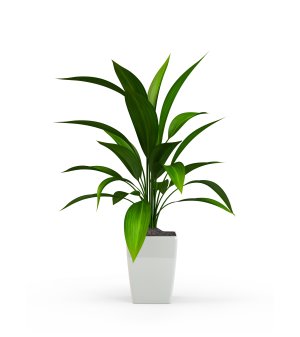 How did Indiana get its name? Indiana means "Land of the Indians," so named because before settlers arrived, Native Americans used the land as a traditional hunting ground. Early Kentucky settlers also referred to the land on the north bank of the Ohio River, across from Kentucky, as the land of the Indians. The name stuck. Today, from river views to patchwork farmland, from race cars to fine public art, Indiana is a state worth exploring, one with a variety of housing options appealing to families, singles, and retirees.
Moving to Indiana
Depending on where in the state you want to live -- urban, suburban or rural -- you'll need to allow between two weeks and a month to finding the place you want to call home. You'll find plenty of housing for rent in rustic areas of the state, too. The first step in finding the best place for you to live is deciding on rural, urban or suburban settings. Want to settle into a small heartland community? Indiana is the place. But it's also the place where high rises dot an urban skyline, and busy energy and transportation industries support local economies. The apartment homes in Indiana that you choose to explore could be near South Bend, Indiana's tall Chase Tower or in a small town like Fulton, with a population of only 315.
Neighborhoods in Indiana
From big cities to hamlets, tiny towns to giant urban centers, Indiana has it all (in terms of towns). And within each town in Indiana, there are also tons of neighborhoods, each offering great options for housing and appealing to lots of different peoples' sensibilities. If you want to move to the state, do some research about the best areas to end up. Some of the most popular are below!
Indianapolis: The capital and largest city is bustling Indianapolis, where hi rise apartments and house rentals abound. Fort Wayne and South Bend are also major cities with museums, entertainment and dining options in abundance. The Indianapolis Cultural Trail is the hub of the central Indiana's green trail system with benches, bike rentals and drop off facilities, and local art spanning the city's cultural center.
Northwest Indiana: Neighboring Lake Michigan and considered a part of the greater Chicago metro area, this area of the state has many lakes and open spaces.
Southwestern Indiana: This area offers varied terrain from tall hills to rolling valleys. Called the four rivers area, along with these flowing waters you'll find the city of Evansville.
West Central Indiana:_ In this area you'll find rural enclaves, much agriculture, and rolling hills between communities.
Living in Indiana
Nicknamed the "crossroads of America," Indiana is a Midwestern state, one of eight in the Great Lakes region. With a diverse workforce based on agriculture and manufacturing, the state is also the home of major sports franchises such as the Pacers, the Colts and the famous Indianapolis 500 car race. If you don't like the purr of a car engine, this may not be the sports culture for you. Indianapolis takes the Indy 500 very seriously, with residents strongly believing that the race living up to its nickname of the greatest spectacle in racing. Vroom vroom.
Many rivers and streams cross the state including the Wabash River, a spectacular body of water that's the longest river flowing free east of the Mississippi. It is also known as the state's official river. With jogging paths, biking trails and parks lining its banks, the Wabash is a grand river for recreation as well as transportation.
Chilly winters and moist, warm summers are a fact of life here, and with the state's agricultural emphasis outside the cities, following the flow of the seasons is a natural occurrence.
IN Renter Confidence Survey
National study of renter's satisfaction with their cities and states
Here's how IN ranks on:
B
Jobs and career opportunities
B-
Recreational activities
---
Overview of Findings
Apartment List has released Indiana's results from the third annual Apartment List Renter Satisfaction Survey. This survey, which drew on responses from over 45,000 renters, provides insight on what states and cities must do to meet the needs of 111 million American renters nationwide.
"Indiana renters expressed general dissatisfaction with the state overall," according to Apartment List. "Interestingly, ratings for Indiana vary widely across many categories, including public transit and pet-friendliness."
Key findings in Indiana include the following:
Indiana renters gave their state a C overall.
The highest-rated categories for Indiana were affordability, which received an A, and quality of local schools and pet-friendliness, which both received B+ grades.
The areas of concern to Indiana renters are weather (F), safety and low crime rate (C) and social life (C).
Millennial renters are unsatisfied with their state, giving it an overall rating of C, while renters who are parents are moderately satisfied, giving it a C+.
Indiana did relatively well compared to nearby Kentucky (D), but earned lower scores than Illinois (B+) and Michigan (B-).
Indiana did relatively poorly compared to other states nationwide, including California (A-), Texas (A) and Florida (B+).
The top rated states nationwide for renter satisfaction include Colorado, Alaska, South Dakota, Idaho and Minnesota. The lowest rated states include Wyoming, Arkansas, Mississippi, West Virginia and Louisiana.
Surveyed Cities in Indiana