"I know a spot, peaceful and fair / I'd be so happy if I were there / No matter where I chance to be / Connecticut is the place for me / Miss every lake, miss every hill / Even in dreams, I think of them still / And when you see them, you'll agree / Connecticut is the place to be" - Michael Feinstein, "Connecticut"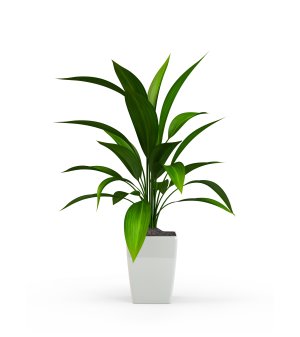 Connecticut is pretty darn old. This east-coast state was one of the original 13 colonies and the 5th state within the newly formed United States of America. This New England state was pivotal in the creation of the Constitution of the United States and many of the greatest men of the age -- including cotton gin inventor Eli Whitney -- hailed from this great state. Today, Connecticut is a state of diversity. It has large, world-class cities and small, upscale country villages. It has skyscrapers and shoreline, rolling green hills and beautiful blue lakes. There's a little bit of something for everyone in Connecticut, so it's no surprise it's often considered one of the best states to live in by _Money m_agazine.
Moving to Connecticut
If you've to decided to find an apartment in Connecticut, options will abound. This is because the state has tons of city options that will offer you anything from quiet, country living to a bustling, urban city experience. Bridgeport is the largest city in the state, and also a great place to look for rental apartments, since it's a bustling city with a huge range of buildings and neighborhood options. If you want to consider other large urban areas for places to rent, Hartford, the state's capital, and Stamford, a northeastern finance-industry hub, are good options for you. For upscale town living that still offers world-class amenities, check out Greenwich (especially if you're into large mansions!) or New Canaan. These are both quiet, lovely-feeling suburban towns. If you want a mix of bustle and escape, one great city in the state to consider is New Haven. Anchored by the illustrious Yale University, New Haven offers great activities (especially via the University), great dining and entertainment, but also quiet, quaint neighborhoods, where you can escape when you want to. If you want to call the beach home, Connecticut also has great seaside towns that offer everything from fancy resort-like vibes to tiny, quaint, beach-bungalow hideaway feelings. Search for rental homes in cities like Fairfield and Old Saybrook for nice beach homes, or East Lyme for beach apartments.
Living in Connecticut
The state of Connecticut is popular with history buffs as well as those who have an interest in early American life. Once the leaves start to turn color in autumn, expect to see throngs of tourists on driving trips checking out the scenery; Connecticut is home to some of the most beautiful drives this time of year. In summer you can expect to see tourists visiting for shore vacations and Mystic Connecticut is a popular destination. Antiquing is also a popular pastime in Connecticut, and antique shops abound in this area. If that's not your thing, check out the world-class entertainment, dining, and shopping options the state has to offer.
Connecticut is one of the artistic epicenters of the United States. New Haven is one of the best cities in America for theater. In addition to the world-class Yale Repertory Theatre, there is also the Shubert Theatre -- one of the first pre-Broadway tryout theaters -- where writers debuted greats like _My Fair Lady _and _Oklahoma! _Hartford is also home to one of the region's best art museums, the Wadsworth Atheneum. There, visitors can find top-notch art exhibits -- from painting to sculpture to film.
The dining scene in Connecticut is one of the best in the country. From upscale establishments to roadside cafes, the state offers plenty of places that will have your mouth watering. The hamburger was invented at Louis' Lunch in New Haven, and people still line up to taste the original sandwich cooked on the original grill today. Pepe's Pizza in New Haven is also said to have the best pizza in the entire country. Be prepared for a wait in line there as well! Things are happening in the haute-cuisine culinary world, too. Wirt Cook, the world-class chef who worked at Butter in Manhattan and appeared on Food Network's Iron Chef is now at the head of the Redding Roadhouse in Redding, and Cook has made that more remote country city a dining destination for people all over the region.
From beaches to boardwalks, mansions to motels, art to antiques, and haute cuisine to hamburgers, Connecticut is a state that has something for everyone. You can find rental houses in a range of prices, in a range of cities, and in a range of sizes, so the options are endless! Start your search with something specific, or come and explore. You'll find somewhere nice to live and feel right at home here.
CT Renter Confidence Survey
National study of renter's satisfaction with their cities and states
Here's how CT ranks on:
D
Jobs and career opportunities
D
Recreational activities
---
Overview of Findings
Apartment List has released Connecticut's results from the third annual Apartment List Renter Satisfaction Survey. This survey, which drew on responses from over 45,000 renters, provides insight on what states and cities must do to meet the needs of 111 million American renters nationwide.
"Connecticut renters expressed general dissatisfaction with the state overall," according to Apartment List. "They gave most categories average or below-average scores."
Key findings in Connecticut include the following:
Connecticut renters gave their state a D overall.
The highest-rated categories for Connecticut were public transit (B+) and weather and quality of local schools, which both received C+ grades.
The areas of concern to Connecticut renters are state and local taxes (F), affordability (D), social life (D) and pet-friendliness (D).
Millennial renters are unsatisfied with their state, giving it an overall rating of F, while renters who are parents are more satisfied, also giving it a C.
Connecticut did relatively poorly compared to other New England states including Massachusetts (C+), Rhode Island (C+) and New York (C+).
Connecticut did relatively poorly compared to other states nationwide, including North Carolina (A-), California (A-) and Texas (A).
The top rated states nationwide for renter satisfaction include Colorado, Alaska, South Dakota, Idaho and Minnesota. The lowest rated states include Wyoming, Arkansas, Mississippi, West Virginia and Louisiana.
Surveyed Cities in Connecticut