Home to the highest number of deer and turkey per capita in the United States! How's that for country living?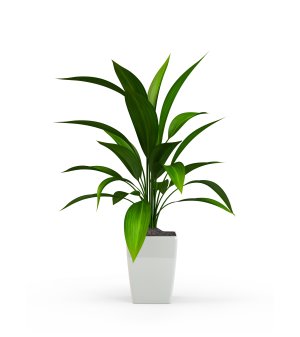 The word "Kentucky" evokes images of rolling, bluegrass-covered hills, horse races, honky tonk, and outdoor adventure. You'll find all of this here in the Bluegrass State, and so much more. Living here means being in the thick of unique traditions and culture. Whether you're showing up to the world-famous Kentucky Derby, taking a trip down the Kentucky Bourbon Trail or exploring the natural beauty of the countryside and the fun of small-town festivals, it won't take you long to find something to love about Kentucky.
Moving to Kentucky
If you're embarking on an apartment search in Kentucky, the first thing you'll want to do is decide if you prefer rental properties in an urban setting or more of a small-town existence. Kentucky has plenty of both, so you can have your pick. Living in one of the larger cities might make it easier to find an apt for rent, but if you have a little more time on your hands, you can visit other places to live in Kentucky. Part of your decision probably has to do with where you plan to work or if you'll need to look for a job. The bigger metropolitan areas, such as Lexington and Louisville, have more in the way of job opportunities, but you can also find available condo rentals in rural locations that allow you to commute in for work.
What you'll need
When you start looking for apartments in Kentucky, you're going to want to have all your paperwork and documents ready to go. This means that you need to get your printer warmed up or head to Kinkos to print out copies of your ID, credit report, bank statements, letter of employment, references, paystubs, etc. If you're planning to bring a pet, you'll need to bring paperwork to prove he or she doesn't have any serious issues - not that you'd bring a rabid dog to your new home, but it's just a precaution.
Living in Kentucky
As for life in Kentucky, it basically boils down to whether you're heading to an urban setting or sticking with a more rural life. The state is known for its horse racing, bourbon distilleries, automobile manufacturing, tobacco, bluegrass music and, of course, Kentucky Fried Chicken. But the whole is always greater than the sum of its parts. Here's a glimpse into some of the different cities and communities in Kentucky:
Louisville: Located in North Central Kentucky, this city is dynamic and energetic, and offers everything from sports, history, nature, art, and music to wonderful dining and lodging. It's a hot spot for visitors and is home to the Kentucky Derby horse race. It's also home to most of the wealthiest counties in the state.
Lexington: Lexington is the second-largest city in the state and is located right in the heart of Kentucky's Bluegrass region, so named for the bluegrass that covers the rolling hillsides. It's also home to quite a few arts organizations and hosts a number of festivals, such as the Mayfest Arts Fair, where you can take a carriage ride and put your zumba skills on display in a dance competition.
Western Region: The Western Region offers all kinds of bluegrass traditions and natural attractions, including the famous Land Between the Lakes Recreation Area. Paducah is one of the arts capitals of the state.
Eastern Region: This area is focused around the beauty of the outdoors. The expansive Appalachian Mountains and acres of natural parks, hiking trails, and scenic routes make this a perfect choice for people who want to feel far away from city life. It's also where you can learn a lot about Kentucky culture, music, and art dating back to the olden times in Appalachia.
KY Renter Confidence Survey
National study of renter's satisfaction with their cities and states
Here's how KY ranks on:
A
Jobs and career opportunities
C+
Recreational activities
---
Overview of Findings
Apartment List has released Kentucky's results from the third annual Apartment List Renter Satisfaction Survey. This survey, which drew on responses from over 45,000 renters, provides insight on what states and cities must do to meet the needs of 111 million American renters nationwide.
"Kentucky renters expressed general dissatisfaction with the state overall," according to Apartment List. "They gave most categories average scores."
Key findings in Kentucky include the following:
Kentucky renters gave their state a D overall.
The highest-rated categories for Kentucky were jobs and career opportunities and affordability, which both received A grades.
The areas of concern to Kentucky renters are safety and low crime rate (D), commute time (C+) and recreational activities (C+).
Millennial renters are moderately satisfied with their state, giving it an overall rating of C+, while renters who are parents are slightly more satisfied, giving it a B- grade.
Kentucky did relatively poorly compared to nearby Virginia (A), Missouri (B-), Tennessee (B), Illinois (B+) and Ohio (C+), but earned higher scores than West Virginia (F).
Kentucky did relatively poorly compared to other states nationwide, including California (A-), Texas (A) and Florida (B+).
The top rated states nationwide for renter satisfaction include Colorado, Alaska, South Dakota, Idaho and Minnesota. The lowest rated states include Wyoming, Arkansas, Mississippi, West Virginia and Louisiana.
Surveyed Cities in Kentucky