/
/
/
cheap 2 bedroom apartments
Last updated February 3 2023 at 9:54 AM
14

Cheap 2 Bedroom Apartments for rent in Sacramento, CA
1 of 21
Verified
10 Units Available
Upscale and modern, this community offers numerous amenities, including a lagoon-style pool, rock waterfalls, community clubhouse and demo kitchen. Homes provide oversized pantries, reserved carports and cottage-style layouts.
Read More...
Limited Time
Win a year of free rent!
Enter for a chance to win by February 28, 2023 | Learn more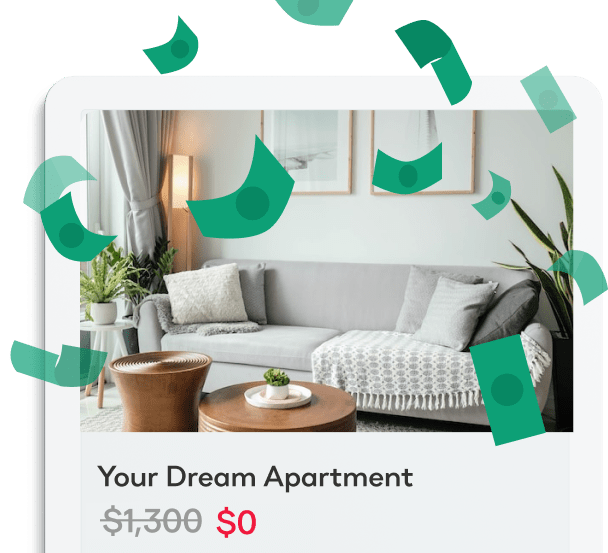 Get started by taking our personalized quiz
1 of 8
This is a triplex located near midtown. Just a few short minutes away are yoga studios, restaurants and the Co-op for shopping needs. The complex is gated with rod iron for a classy look to the property. It is maintained by landscapers and each unit has been renovated to meet the needs of a resident seeking luxury. Take a look at the photos of the units we have to offer. Note: Tenant pays $135.00 a month for water/sewer/trash Please visit our website: https://www.allinclusiverealtygroup.com/rentals-listing-sacramento Or call the office 916-978-0992 for inquiries. This property allows self guided viewing without an appointment. Contact for details.
Read More...
1 of 6
To schedule a showing please click the schedule showing button if available now otherwise you can waitlist and be notified when available to see. Fully remodeled two bedroom home with one bathroom with driveway parking. Brand new gas stove and microwave. *Owner is building a second unit on the front of the property so the front yard is not included in the rental terms. CRAIGSLIST SCAM ALERT: If you see an ad for this property on Craigslist, please notify our office. We do not advertise any of our homes on Craigslist, it is a scam and fraudulent ad. You must APPLY through Titan Property Management to qualify to rent this property. Tenant to pay $155.00 utility reimbursement for water, sewer, and garbage. 6 month lease to start tenancy. All approved applicants will be required to carry Renters Insurance throughout their Tenancy. No pets allowed please. Titan Leases include these Resident Benefit Programs ($39.00/mo): 1. Titan Property Management custom Tenant App for Apple & Google. https://app.ztenant.com/company/Titan 2. Citizen Home Solutions, The moving concierge service is a third-party company that assists Residents in activating utilities, internet, cable, and alarm services with one simple phone call rather than individualized requests to specific companies. Companies such as ADT, Comcast, and ATT are known to offer promotional programs and discounts. The Utility Concierge Program simplifies the process of transferring all services and utilities into the name of incoming Residents. https://youtu.be/eQ0SjnSmbQA 3. Tenant Online Portal and Phone App for Payments, Electronic Statements, and Maintenance. Benefit: Tenants have free access to our Tenant Portal to submit maintenance requests, pay online using all included payment options to include the automatic ACH option, and have access to electronic statements. 4. Piñata- Tenant CASH Rewards for just paying rent on-time. 5. 24/7 Dedicated Live Maintenance Home Assistant. Benefit: Tenants can reach a live person 24/7 for regular or emergency maintenance concerns by phone, text, email, or web. Answer time guaranteed to be less than a minute. 6. Enrollment in HVAC Maintenance Reduction Program with Second Nature if your rental has central heat & air. Benefit: Tenant receives high-quality filter quarterly as a reminder to replace. Has proven to reduce maintenance on HVAC systems to help make sure you have a consistently operational system with cleaner air in your home. 7. Credit Reporting for All Rental & Utility Payments made during this Lease to Experian. Benefit: Tenants receive the benefit of positive credit reporting for all on-time rental and utility payments to Experian. Helps for future rentals, eventual home buying, and any other loan as it shows your ability to pay on time. 8. CONVENIENT MOVE-IN / MOVE-OUT / LEASE RENEWAL INSPECTIONS. New Residents can enjoy the convenience of moving in at their own time. A lockbox will be provided for the Resident to access on the lease start date. New Residents will also be able to complete a supplemental move-in report within 7 days of lease start using a provided service/app. While Titan Property Management performs detailed move-in inspections with photos prior to Resident occupancies, this unique feature affords Residents the opportunity to provide additional documentation which supplements the Titan Property Management inspections. 9. One Time Returned Payment Fee Forgiveness (Value $85.00). 10. One Time Late Fee Forgiveness (Value 8% of rental rate). *Rent must be paid within 3 days of the grace period to qualify. 11. Home Buying Assistance: If you decide to purchase a home after renting with us, we will assist you in search and negotiation of terms on your new home with professional Buyers Agent representation through our Brokerage division, Titan Realty. We will provide assistance with mortgage qualifying through our preferred Mortgage Broker. We will provide assistance with the complexities of proper homeowners insurance and flood insurance through our preferred Insurance company. We will also provide you with a closing credit as allowed by the Lender. 12. Motion Mindset Fitness & Nutrition Membership: Online Portal Access, 40+ Live Virtual Wellness Classes, On Demand Wellness Classes (view on mobile device or stream directly on tv), Live 1 on 1 Wellness, Nutrition & Meal Plans, Daily Fitness Activities Tracking, Weight & Other Body Metric Tracking, A Library Of Over 5000+ Exercise Demonstrations & Activities, Workout Plans, Our Food Barcode Nutrition Scanner, Community Message Board, Community Challenges (with prizes), Smart Watch Connection, Email & Telephone Customer Service Support & Much More... Rental Qualifications: -Tenant credit score of at least 680 with no unpaid liens or collections -No bankruptcy, foreclosure, or judgments in last 3 years -Tenant combined gross monthly income equal to at least 3x monthly rent -Minimum 1 year with current employer -No evictions in past 5 years -Tenant has minimum 3 years verifiable good rental history with Current & Previous Landlord or has been a homeowner for a minimum of 5 years. Application Process: Any Resident 18 years of age or older who intends to reside at the property or stay more than 3 days per month must apply and pay a $50.00 application fee. The application fee is required from each applicant as a processing fee to verify income, credit, and eviction history. *The $50.00 application fee is non-refundable once the application processing has begun. We accept payment for processing online by credit card at the time you apply. Required Documentation at time of applying: 1. Proof of Identification: Valid Government Issued photo ID & Social Security Card 2. Proof of Income: Attach in the application your Last Two Pay Stubs and Most Recent Bank Statements (checking & savings). 3. Current and Previous Landlord references must be submitted on application for verification purposes. We require current and previous Landlord reference for each Applicant so if Applicants have different Landlords they will each be required to submit. Please note any information incorrectly entered on an application requiring re-running the application will require an additional $50.00 application fee and your written authorization so please double check your social, date of birth and previous addresses. Thank you! To schedule a showing please click the schedule showing button if available now or contact our leasing team at (916) 553-2866. Titan Property Management CalBRE License #01295137 Application Fee: $50, Available NOW, Six (6) Month initial lease term Pet Policy: Cats not allowed, Dogs not allowed This property allows self guided viewing without an appointment. Contact for details.
Read More...
1 of 7
Cute little cottage with large fenced yard - Property Id: 1089519 Cute little cottage with large, fenced yard is waiting for a handyman's toolbox! The home has a large great room, a spacious kitchen, two bedrooms and a full bathroom. The kitchen has newer, updated cabinets, gas stove, microwave & refrigerator, with plenty of room for an eating area. The single car garage has storage space, washer/dryer hookups and a utility sink. Make the outdoors an extension of your home--relax on the covered front porch or turn the large backyard into your own outdoor oasis or playground. So many possibilities and so much potential at an affordable price. Apply at TurboTenant: http://rental.turbotenant.com/p/2528-dale-ave-sacramento-ca/1089519 Property Id 1089519 (RLNE7908671)
Read More...
1 of 18
Yes, we are accepting applications NOW. All listings should be presumed available and are removed immediately after taking a deposit from an approved applicant. Take advantage of our ONLINE APPLICATION PROCESS. You may submit your application online . We do not release information on the application activity and encourage you to apply if you are interested in this property. SCHEDULE An Agent SHOWING and receive email confirmation & a reminder via text message. Approved applicants may schedule private appointments if unable to attend one of our scheduled showings. Each adult that intends to live in the property (everyone 18 years or older) must fully complete a separate application and pay the $50 application fee. Approved applicants are given 24hrs (1 business day) to place their deposit in order to hold the property and set a move in date. Please be sure to schedule a viewing of the property either before or immediately after submitting an application to rent. This property can only be held with a paid security deposit that guarantees the move in up to 7 days from the approval date. If the property is not yet available for move-in, we require that the move-in date be within 7 days of the expected availability date. All HomeRiver Group residents are enrolled in the Resident Benefits Package (RBP) for $39.95 /month which includes a convenient option for renters insurance, HVAC air filter delivery (for applicable properties), credit building to help boost your credit score with timely rent payments, $1M Identity Protection, move-in concierge service making utility connection and home service setup a breeze during your move-in, our best-in-class resident rewards program, and much more! More details will be provided upon application. DRE# 02055284 This Property Accept State/Federal housing subsidy programs as a source of income We Do Business in Accordance with State and Federal Fair Housing Laws. It is Illegal to Discriminate Against Any Person Because of Race, Color, Religion, Sex, Handicap, Familial Status or National Origin. Pets guideline: 1 small pet, $50 pet rent/mo. Lease terms:12 months Water service: Tenant Garbage service: Tenant Sewer service: Tenant Yard Care: Tenant HOA disclosure: N/A Proof of renters insurance will be required to move in https://www.insidemaps.com/app/walkthrough-v2/?projectId=qdPWINCDYE&env=production;
Read More...
1 of 10
2 Bedrooms
$1,100
1094 sqft
Available 02/08/23 Welcome Home - Property Id: 1097426 This amazing home has a great floor plan that you and your family will admire. Fall in love with the Large Windows and natural light all throughout the house. This house features a Beautiful kitchen and master bed and bath that will leave you in awe. Improvements such as New Roof, Dual Pane Windows, new doors, new cabinets, new stainless steel appliances, new flooring, new tile, new paint, newer electrical Fixtures, newer plumbing, and so much more. Apply at TurboTenant: http://rental.turbotenant.com/p/5916-66th-st-sacramento-ca/1097426 Property Id 1097426 (RLNE7900002)
Read More...
Results within
1 mile of
Sacramento
1 of 10
***UPDATED PICTURES TO COME OF UPDATED FLOORING THROUGH AND KITCHEN UPDATES.*** This 900 square foot 2 bed and 2 bath condo could be all yours! Enter into the open-concept living space with a dining area and kitchen that overlooks the living room. The kitchen features a refrigerator, built-in microwave, and stove/oven. The flooring and sink have been replaced. Heading up the stairs you will be able to access the bathroom and two bedrooms - flooring has been updated here as well! You have one parking space in a shared garage. Tenants responsible for all utilities. No pets allowed at this time. - - - - - - - - - - - - - - - - - - - - - - - - - - - - - - - - - - - - - - - - - - - - - Summary of Rental Qualifications and Application Process: Required Information - 1. Government issued ID; 2. Last 2 months of pay stubs (If paid weekly, submit last 8 pay stubs. If paid bi-weekly or semi-monthly, submit last 4 pay stubs) -OR- if self-employed, submit Schedule 1040 of last 2 years of Federal tax returns and a 6 month Profit and Loss (P&L) Statement. Application Fees - $50 application fee must be paid for each occupant 18 years of age or older (non-refundable after processing begins). ALL OF THE FOLLOWING WILL BE REQUIRED UNLESS OTHERWISE STATED IN THE RENTAL ADVERTISEMENT: Income and Credit Score - Net income of 2.5 times the monthly rent and credit score of 650. Lease Term - 12 month lease. Liability Waiver - Enrollment in property damage liability waiver and subject to additional rent of $19.95/mo. (details at https://www.norcalpm.com/property-damage-liability-waiver/ ). Pets - Excluding assistance animals, pets are not accepted unless otherwise specified in the advertisement. If advertisement specifies that pets are accepted, no more than 3 pets will be permitted. Pets and service animals will be required to submit pet applications for approval at norcalpm.com/pets . If approved, an increased deposit and monthly pet rent of $50 per pet will be required. Common Reasons to be Declined - Incomplete application, evictions, collections from landlords or utility companies, credit score below required minimum limit, insufficient income, unsatisfactory references, non-discharged bankruptcies, pets (aggressive breeds not permitted, see https://www.norcalpm.com/breeds/ ), or move-in dates beyond 15 days after approval notice. Felonies or criminal charges related to illegal manufacture or distribution of a controlled substance, bodily harm or destruction of property, theft, or any sexual related offenses will be cause for a denied application. Time is of the Essence - Applications are processed in the order they are received. The first complete and qualified application will be awarded the right to lease the property. If your application is acceptable but not approved for the property for which you are applying, your application can be used to apply for our other available properties for a period of forty-five (45) days after the initial application is received. Your application file will be closed if we do not receive all necessary information within one week of submission. Availability and terms are subject to change. Real Property Management Select does not guarantee the accuracy of square footage on listing. $150 Resident Services Fee due upon move-in. For USPS mailboxes, it is the responsibility of the tenant to obtain key for mailbox through USPS to facilitate security of mail. Beware of Craigslist Scams - Real Property Management Select does not advertise rental properties on Craigslist. Visit https://rent916.com/search-rentals/ or call (916) 452-5000. Real Property Management Select is a California licensed real estate broker, and an Equal Housing Opportunity provider. CalDRE 01929055 http://www.facebook.com/business/dashboard/ http://www.twitter.com/RPMSelect http://instagram.com/rpmselect https://www.linkedin.com/company/real-property-management-select https://rent916.com/sacramento-property-management-blog/ http://www.propertymanagementselect.com/property-management/cities-we-serve/sacramento/
Read More...
1 of 1
2 Bedrooms
$1,000
1152 sqft
Beautiful 2 bedroom 1 bath on a quiet street - Property Id: 1104913 Beautiful 2 bedroom/1 bath plus bonus room on a quiet street with friendly neighbors. Large front yard frequented by a variety of birds in spring and summer. Brand new Kitchen Cabinets and brand-new Quartz Countertop. Refrigerator and Stove included. New Laminate flooring throughout house. New roof. New central heating and A/C. 5 Min drive from UC Davis Medical Center, and 10 Min drive from Sacramento State. Apply at TurboTenant: http://rental.turbotenant.com/p/4733-16th-ave-sacramento-ca/1104913 Property Id 1104913 (RLNE7910432)
Read More...
Results within
5 miles of
Sacramento
1 of 22
Very nice two story 2BD / 1BA condo - Apply directly at Sunburst Properties website at sunburstpropertiesca.com Showings are scheduled with pre-qualified applicants only. Once qualified we will contact you to schedule a showing due to covid restrictions. Minimum Qualifications for this property include Credit score must be 680 and above Must be on your job at least 1 FULL year Must make (3) three times the monthly rent Must provide 5 years of positive rental history Applications are approved on a Best Qualified basis. Must be able to pay Sec Deposit within 24 hours if your applicant is chosen after you see the property. Must sign lease within 2 weeks of approval. Small dog may be considered, additional fees may apply, no pit bulls or pit mixes allowed. Tenant pays all utilities, 1 year lease. All residents are enrolled in the Resident Benefits Package (RBP) which includes HVAC air filter delivery, our best-in-class resident rewards program, identity protection, and much more! More details upon application. For REDUCED move in costs, talk to us about our Security Deposit Replacement Program! Beautiful move-in ready Foothill Farms 2 bed 1 bath with fresh paint and new carpet. Located on a nice street with great amenities, close to shopping and freeways. Coin laundry room and covered carport attached to unit with storage. 1yr lease, tenants pays all utilities. Small dog considered additional fees may apply. No Cats Allowed (RLNE5697505)
Read More...
1 of 12
5918 Walerga Road #4 Available 02/08/23 Spacious 2bd/1ba Foothill Farms Area Fourplex with Carport - This 2 bedroom 1 bathroom fourplex unit is located in the Foothill Farms area of Sacramento near Hillsdale Blvd & Walerga Road. Close to schools, parks, shopping, public transportation, freeway access, minutes from Mather Business Park & American River College. Amenities include living room, dining area, galley kitchen with range and lots of counter space, central heat & air, 1 car carport with storage area, community laundry. PLEASE DO NOT DISTURB THE CURRENT OCCUPANTS. This property requires a one-year lease. Pet negotiable with additional deposit. Renter Liability Insurance of minimum $100,000 is required. Tenant pays $125.00/month toward water, sewer, garbage, balance of any monthly water billing over $70.00 and monthly $25.00 Resident Benefit Package that includes but not limited to: utility tracking and billing, insurance compliance, 24/7 maintenance call service, tenant portal, online payment option, moving concierge service, Pinata rent rewards program, Experian positive credit reporting, and an air filter will be delivered to the home every 3 months. DRE #01233123 For more information or to view our showing calendar please visit peakresidential.com or call (916) 597-2015. The "Available Date" listed is an approximate move in date based on work that may be needed to prepare the home for a new tenant. The above property description and information is deemed to be accurate but is not guaranteed and may be changed without notice. We do business in accordance with all State and Federal Fair Housing Laws. Peak Residential, Inc. does not advertise on Craigslist or Facebook Marketplace. We will never ask you to wire money or pay with gift cards, please report to us any fraudulent ads associated with one of our property listings. RENTAL QUALIFICATIONS: You have a legal and verifiable income of approximately three (3) times the monthly rental rate after all expenses/debts are accounted for, positive credit history with NO evictions in the past 5 years and NO current bankruptcy proceedings and have at least 3 years of good rental history or property ownership. If a guarantor is necessary, the guarantor must also submit a completed application with a processing fee. The acceptance of a guarantor is not normal policy and may or may not be acceptable. (RLNE2658321)
Read More...
1 of 7
Established apartment community with recent community upgrades and fully renovated apartments. At Redwood Property, you'll have the option to pay through a 3rd party app called Flex where you'd pay the first half of your rent on the 1st of the month and pay the second half any time before the month ends! (Terms apply--please ask our leasing agent during your tour.) Other great features: -Picnic tables for use -Minutes away from Arden Fair Mall and Target -Public Transportation Access (Swanston, Marconi/Arcade) -Conveniently located near colleges, restaurants, shopping and entertainment -Close to Sacramento Capitol, and Historic Downtown Sacramento -Dedicated community management team Please review our rental qualifications. Once you verify that your qualifications are a match, please call us at the number listed below. Rental Qualifications: -Credit score of 600 or higher -Monthly gross income 2.5x the Rent -No prior Evictions -Good rental references (RLNE6494705)
Read More...
1 of 11
2 Bedrooms
$1,490
1000 sqft
Remodeled unit clean new AC flooring and paint - Property Id: 1002031 Remodeled : fresh paint, NEW flooring and windows . Owner pays for garbage and water. About 1000 sq feet, lots of light. This is a very quiet unit , no inside stairs located at the second floor of the apt complex. Central AC unit and furnace installed last year, fridge and oven. Enclosed garage also , new balcony, lots of storage inside garage and unit. Please APPLY online ONLY- NO CALLS PLEASE - , unit will be shown ONLY AFTER applying online, DO NOT CALL OWNER . Minimum of $ 4500 /month in stable income is required Apply at TurboTenant: http://rental.turbotenant.com/p/5966-walerga-rd-sacramento-ca-unit-4/1002031 Property Id 1002031 No Pets Allowed (RLNE7863998)
Read More...
1 of 4
Brand new apartment homes in established community, under NEW MANAGEMENT, with fully renovated laundry facilities. Please review our rental requirements then contact us to schedule a tour: RENTAL REQUIREMENTS: - Income = 3xRent - Credit = 600+ - No prior evictions Total move-in cost = first month's rent + SD (security deposit = 1.5x Rent) *Resident pays utilities. No Pets Allowed (RLNE7294355)
Read More...
Results within
10 miles of
Sacramento
1 of 12
Condo in Coloma Estates – 2 BR 1 BA - Two bedroom one bath condo located in Coloma Estates. Gated community. Condo comes with nice floors in living room area, carpeting in bedrooms, blinds throughout, single pane windows, and corner dining nook near the kitchen that is furnished with a stove/oven range and a refrigerator. In addition to the monthly rent, resident will pay a Water / Sewer / Garbage utility surcharge of $85 per month in lieu of resident putting these utilities in their name. There is also a $10/month surcharge for quality HVAC filters to be conveniently sent to your door every 90 days. This can save up to 5-15% on your energy bill and helps ensure a clean, healthy environment. Renter's Insurance required. No pets. This property requires an APPROVED APPLICATION to schedule a showing. Applications can be completed on the Sacramento Delta Property Management website. QUALIFICATIONS: • Legal & verifiable income of three times the monthly rent. • Two recent years of favorable rental references with a minimum of one year for each applicant (excluding renting from family members) or home ownership. • Minimum of two lines of good credit established with a creditor for at least six months who reports to TransUnion. Negative references or collections may keep an application from being approved. An application will be declined if there has been a discharged bankruptcy in less than two years. Sacramento Delta Property Management Cal DRE #01044388 No Pets Allowed (RLNE7847251)
Read More...
Find More Rentals By
Find More Rentals in Nearby
City Guide for Sacramento, CA
There's something about the weather that everybody loves / They call it the Indian spring of Sacramento / And when the sun is up in the sky / The wind is blowing by the riverside, most every day." (-Middle Of The Road, "Sacramento")
A quarterback being tackled, the Egyptian sun god, and a single, hard shelled but chewy mint candy... if describing city names as pictograms were social awards, Sacramento is so blue ribbon. Although one could get really crazy with Tall-ah-ass-ee. Like Tallahassee, California's capital seems banished to the island of misfit toys while it's more renowned brethren celebrate Christmas every day. Residents of Sactown do not lament about not having the Golden Gate bridge - they have the actual gold. Whereas Los Angeles is the entertainment capital of the world, Sacramento is the almond capital of the world (despite also being nicknamed The Big Tomato).
Sacramento may not be known for tourist guide page turning, but its locals give The Tree City a bohemian and a "we try harder" vibe. There are stories told by park rangers there that start with a Sacramentan offering to take a photo of a group of tourists in front of the Capitol, and end with the photo being taken and the camera being returned. Not bad, Sacramento. See more