How to Find an Apartment in Seattle, WA 2022
Seattle offers flourishing farmers' markets, dynamic neighborhood culture, and highly-rated universities. So it's no wonder why it's in the top five fastest-growing cities in the country. If the city has ever piqued your interest, you're not alone.
Figuring out how to find an apartment in Seattle on your own can be time-consuming. Thankfully, we're here to help by providing you with a guide to simplify the process and ensure you find the best rental possible.
Here's how you can find the best apartment amenities and neighborhoods in Seattle.
How to Find the Best Seattle Neighborhood
Seattle has many nicknames, including Emerald City, Rain City, Jet City, and, of course, the Coffee Capital of the World. It offers many outdoor activities paired with mouth-watering seafood dining options. Seattle residents have an unbeatable quality of life, with the perfect blend of rich culture and history with a metropolitan mix.
Seattle boasts a wide assortment of housing options, from newly constructed luxury apartments to historic homes. The best Seattle neighborhoods offer a wide range of amenities, and choosing will come down to a matter of personal opinion. Whatever you're looking for, you're sure to find the quality of life in Seattle.
Here's where to get started to narrow down your options!
1. Fremont
One of the most popular Seattle neighborhoods is Fremont, offering residents a diverse, all-inclusive vibe. You can do anything in Fremont, from relaxing at Fremont Canal Park in the sunshine to heading over to Theo Chocolate for fair-trade treats. Or, if you're looking for some after-hours entertainment, you can check out performances at Substation or Nectar Lounge, a couple of local favorites.
North Fremont is an excellent residential area with single-family homes, though you can find new apartment complexes popping up throughout. The neighborhood is an ideal option for families as it is known for its quality city schools. Another benefit of Fremont living is that renters can get by without a car, thanks to the plethora of public bus routes from Downtown or North End.
2. Capitol Hill
If you're looking for an artsy and vibrant neighborhood thriving with pubs and music venues, then search no further than Capitol Hill. Live within steps of Seattle's vibrant nightlife, ideal for college students and young professionals. For a quieter lifestyle, take a look at Volunteer Park rentals; otherwise, choose what you like from everything, including modern and upscale apartments and older units.
If you work in Downtown Seattle or attend the University of Washington, Capitol Hill sits in an ideal location, central enough to get everywhere you want to go. But there's plenty of entertainment within Capitol Hill, including dinner at Tacos Chukis or games and drinks at Garage.
3. Belltown
Another popular Seattle neighborhood is Belltown, filled with high-end, high-rise condos. In Belltown, you'll have countless options for live music and happy hours, including the Crocodile. Belltown also appeals to the artsy renters, with independent boutiques and galleries with outdoor artwork galore.
Another major draw for newcomers to Belltown is living along the Puget Sound with nearby beach access. But, even with a coastal feel, you're just steps away from Downtown and fashion-forward shops like Alhambra. Don't forget about the great eats and drinks in Belltown as well, including Shiro's Sushi and Navy Strength.
4. Ballard
Once a fishing community with a working-class population, today, Ballard is a popular neighborhood for craft brew lovers and young families alike. In this cozy, walkable neighborhood, you'll find scores of craft breweries. In addition to being highly walkable, cyclists take their wheels everywhere they want to go in Ballard as it is also a bike-friendly community.
For gorgeous views of the Olympic Mountains, take a look at waterside apartments along the Puget Sound. Keep in mind that you're also near Greenwood, Magnolia, and North Beach when you live in Ballard, among other great Seattle neighborhoods.
If you're interested in finding out more, check out the Ballard neighborhood guide.
5. Queen Anne
Queen Anne, Seattle, is a historic and vibrant community filled with city views and century-old homes. Renters feel right at home with their pick of old and new apartment complexes. Locals and visitors often gather at Ship Canal Trail for an after-work jog or bike ride or at Kerry Park to see the Space Needle in the distance.
You'll find more stately homes dating back to the 1800s in Upper Queen Anne. On the other hand, Lower Queen Anne is an excellent choice for more modern apartments filled with young professionals and families.
If you're interested in finding out more, check out the Queen Anne neighborhood guide.
How Much are Apartments in Seattle
Are you considering the move to Seattle? Before you start packing your things, you'll want to learn more about the average rent prices in the area.
Average Rent in Seattle
Seattle rents have decreased by -2.88% compared to last month and are up by 22.48% compared to the previous year. Here's more information to help you determine your budget:
1% of apartments in Seattle cost less than $1,000 per month.
34% of apartments in Seattle cost between $1,000-$1,999 per month.
45% of apartments in Seattle cost between $2,000-$2,999 per month.
20% of apartments in Seattle cost over $3,000 per month.
How to Find Cheap Apartments in Seattle
In Seattle, determining how to find an apartment is one thing. However, it will require some extensive research to find a _cheap _apartment. Thankfully, with the help of our guide from Apartment List, you can find something you love that you can afford.
Let's learn how to budget for your first apartment. You'll quickly find that there are plenty of expenses to account for, but some of the crucial ones to make sure to include in your budget are:
Rent
Heating and gas
Electricity
Moving expenses
Cable/internet
Etc.
You might feel overwhelmed once you begin putting your expenses together. Don't worry; there are plenty of ways to help reduce some of your costs if you are mindful. For example, you can continually seek out different move-in specials and take advantage of seasonality when renting.
What's the Best Time to Find an Apartment in Seattle
Take note of the rental market's seasonality while you start apartment hunting in Seattle. Common to rental trends across the country, Seattle rates consistently show that seasonality can impact rent prices.
Trends show that people generally move less during the winter months. Between inclement weather and the stress of the holidays, it just so happens that moving is not a high priority during this time of the year. As a result, you can typically find more apartments available during the winter.
The most popular time for moving is in the summer months, which is why the rental market tends to be both more competitive and expensive throughout summer. Learn more about the best time to find an apartment.
Come prepared with all of your proper documentation when looking at Seattle apartments, regardless of the season you're apartment hunting. The ticket to beating out your competition and getting the apartment of your dreams may depend on you being ready to sign a lease agreement on the spot.
How to Find an Apartment in Seattle
Learn the steps to finding an apartment in Seattle! Here's the process:
Determine Your Budget
Another aspect of finding your perfect apartment in Seattle is determining your budget. The recommended 30% rule is just one method you can use to calculate your rental budget. According to this budgeting rule, your rent should not take up more than 30% of your gross income or pre-taxed monthly take-home pay.
To determine your budget according to the 30% rule based on your yearly income, divide your gross annual salary by 40 instead.
If you are looking for a one-bedroom apartment in Seattle with an average rent price of $2,325, you can use the 30% rule to determine your minimum gross income. Based on this rule, your gross income should be about $6,975 per month or about $83,700 annually.
Understand the Trust Cost of Renting
Rather than giving you an exact picture of your budget, the 30% rule works best as a baseline. It does not account for the hidden costs of renting when forming a complete budget. If you're wondering how much apartment rent you can afford, look at some of the hidden apartment expenses. Some of the everyday hidden apartment expenses include:
Pet deposit
Moving costs
Move-in fees
How much rent you can afford will also be dependent on your specific financial circumstance. For example, suppose you have additional financial needs, including medical expenses, student debt repayment, etc. In that case, you may realize that the 30% rule doesn't quite fit your budget and need to adjust your budget accordingly.
To determine how much you can afford to pay, including additional expenses, you can also use the Rent Calculator. This beneficial tool has been put together with renters like you in mind. Get a better understanding of what type of rental budget you are working with for your move to Seattle.
Set Your Apartment Priorities
Seattle boasts a variety of housing options, from historic homes and apartment buildings to brand new luxury apartment buildings and condos. You can begin narrowing your search by figuring out your priorities regarding specific amenities once you've established your budget.
Amenities
Start by brainstorming a list of needs and wants for your Seattle apartment. For example, depending on your preferred transportation methods, you may want to look out for things like covered parking, bike storage, or proximity to public transportation.
You must identify your needs versus wants to help you narrow down your options and find your perfect apartment.
Seattle Location/Neighborhood
Finding the best neighborhood in Seattle ultimately boils down to personal preference. Of course, the overall vibe is essential, but you must also consider walkability and convenience.
For example, if you require more space for a pet or quieter evenings, try looking for apartments outside the electric downtown Seattle area.
Otherwise, if you're looking for a more lively neighborhood with nightlife and excitement to make the most of your leisure time, downtown or downtown-adjacent neighborhoods are great.
Measure your desire for accessibility to extracurriculars, including what types, before signing your next lease in your ideal Seattle neighborhood to determine which is best for you.
Consider Your Commute Time
Factor in commute time, as well as your dream location, when looking for your next Seattle apartment.
Seattle's walk score is 74, making it the ninth-most walkable large city within the country. In addition to these decent scores, Seattle also has excellent public transportation and is known for being bikeable. This information is good because it is possible to find a great Seattle apartment within walking or biking distance to work.
Public Transportation in Seattle
In Seattle, you'll find plenty of public transportation options, including multiple options amongst each of the following:
Public transportation in Seattle is pretty reliable and can even be your primary mode of transportation, with so many different options available. For those living and working in downtown-adjacent areas, you may even opt-out of having a vehicle of your own.
If you want to reduce your monthly expenses, you might opt for an apartment in Seattle near your work or local bike paths and rely on the city's extensive public transit.
Prepare for Apartment Tours
Before signing a lease for your new Seattle apartment, you'll want to take part in an apartment tour. When it's time to tour your prospective apartment, don't forget to bring documentation, including ID, references, and your application fee. You'll want to know the preference ahead of time for the application fee, as property managers may accept cash, credit card, or check.
Before going on your apartment tour, find out how the application process works. That way, you'll have a better idea of what to expect and how you can prepare yourself.
Take your time during your tour. Enjoy yourself and ensure the amenities in the listing are functioning correctly. Jot down a list of additional questions you may have and bring them with you, including rules regarding pets, painting, parking.
To get an idea of what you should be asking the property manager during your apartment tour, check out our list of 20 questions to ask when renting an apartment.
Applying for Your Seattle Apartment
Once you've completed your apartment tour and have found the Seattle unit that checks all the boxes, it's time to submit your application.
Considering that you should already have the necessary materials gathered from your tour, the application should come quickly for you. However, your application may require additional materials, including rental references.
Most landlords will want to see previous landlords listed for rental references. However, if you don't have any previous rental history, that shouldn't be an issue. Property managers may also accept personal references in some instances, so be sure to clarify ahead of time so you can get your contacts in order.
Make sure to reach out to your rental references ahead of time so they can anticipate the call. You can help speed up the application process by giving them a heads-up that will allow them to respond more quickly on your behalf.
Protect Yourself from Rental Scams
According to a rental fraud report by Apartment List, 36.2% of renters in Seattle have encountered an apartment listing they have suspected was fraudulent. Sadly, 4.3% of these Seattle renters have lost money from one of these rental scams. So keep yourself protected and ensure you are always cautious by following these tips for avoiding rental scams.
Using Apartment List to Find Your Seattle Apartment
While it may be stressful, don't forget that it's essential to enjoy the apartment hunting process. On behalf of us here at Apartment List, congratulations on starting your search for a beautiful new apartment and life in Seattle!
Here's how it works: First, we'll start the process by having you answer a few simple questions. From your responses, we'll be able to match you to apartments based on your specified criteria. Then, we'll mix and match your personalized results to make it easy for you to discover places with the perfect combination of amenities, location, and price.
Share this Article
EMILY KHO
Emily is a professionally trained writer who covers a wide range of topics but specializes in business and hospitality content. With over a decade of professional writing experience in the hospitality industry, Emily comes from a strong background in the field backed with a BS from the world-renowned William F.
Read More
Limited Time
Win a year of free rent!
Enter for a chance to win by February 28, 2023 | Learn more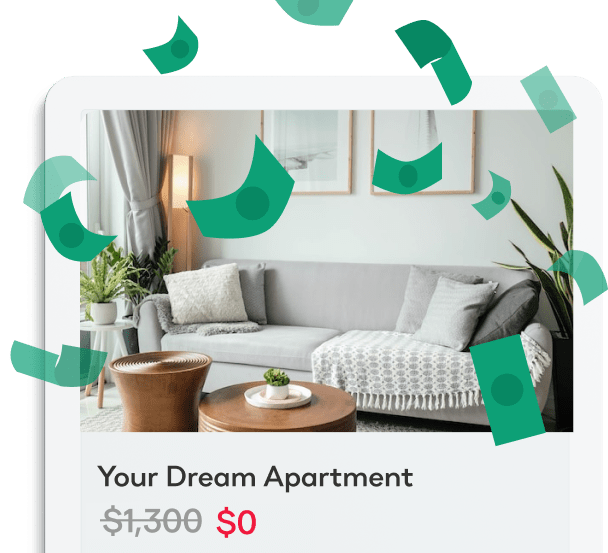 Get started by taking our personalized quiz
Subscribe to our Newsletter
Stay up to date on the latest apartment hunting tips.
Next Up
Cost of Living in Seattle, WA 2023
20 Best Neighborhoods to Live in Seattle, WA 2023
Average Rent in Seattle & Rent Price Trends