245

Apartments for rent in Galveston, TX with Hardwood Floors

Scoring an apartment with hardwood floors can be a big win for Galveston renters. They`re typically a beautiful addition to your space. They're also easier to clean and sweep, ... Read Guide >
1 of 49
Verified
86 Units Available
Perfect location close to Scholes International Airport and Lake Madeline. Beautiful community in walking distance to Moody Gardens and Schlitterbahn. Business center and 24-hour gym. Large apartments with modern finishes.
Read More...
Limited Time
Win a year of free rent!
Enter for a chance to win by February 28, 2023 | Learn more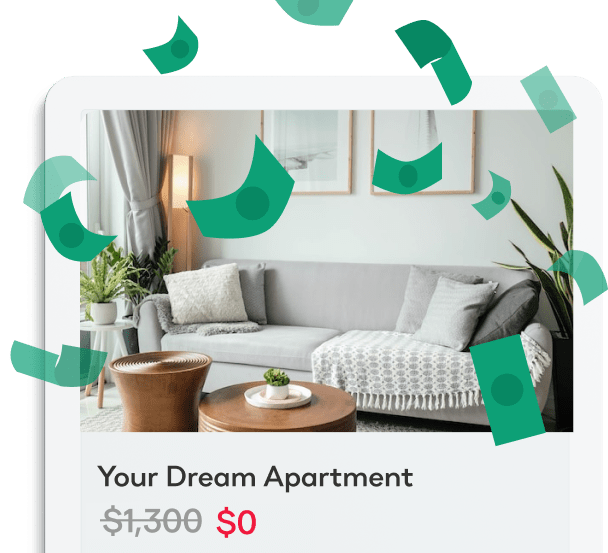 Get started by taking our personalized quiz
1 of 9
3 Bedrooms
$1,295
1200 sqft
Experience Galveston living within walking distance to beautiful Galveston Bay at Gulfwind Apartments, Just a block away from the beach! We have spacious newly renovated 1, 2 & 3 bedroom apartments. Our professional leasing team is ready & waiting for you to come take a tour. Gulfwind Apartments provides a superb location with top amenities and features including balconies, smoke free apartment options, on-site laundry facilities, covered parking, and a gorgeous pool for you to relax in. Make our newly remodeled apartment homes & community your new home today! Contact us or stop in to schedule a tour today!
Read More...
1 of 19
Verified
25 Units Available
2 Bedrooms
$2,064
1213 sqft
3 Bedrooms
$2,264
1336 sqft
All units updated with granite countertops and other amenities. Residents host community-binding events very often using the on-site pool, clubhouse, and sand volleyball court as possible venues.
Read More...
1 of 32
Verified
17 Units Available
Captain's Landing is the apartment you've been looking for in Galveston, TX. With comfortable one- and two-bedroom homes complete with washers and dryers, air conditioning, and walk-in closets, you're guaranteed to find a place to live with a lifestyle to love. What's more, as a member of the community you'll also have access to our fitness center and swimming pool. Find a home at Captain's Landing, where living more is the new standard.
Read More...
1 of 7
Verified
21 Units Available
2 Bedrooms
$1,430
1366 sqft
In the heart of Galveston Island just blocks from Seawall Boulevard and the Galveston pier, a 1930s Marine Corps hospital was transformed into charming apartments. Recently renovated interiors feature upgraded cabinets and granite counters.
Read More...
Results within
10 miles of
Galveston
1 of 1
Verified
9 Units Available
Modern kitchens feature updated appliances. Pristine landscaping surrounds a resort-style pool and hot tub. Pet-friendly, with no weight restrictions on dogs. Immediate access to Emmett F Lowry Expressway.
Read More...
1 of 13
Verified
6 Units Available
Cozy homes with large tubs, air conditioning and new appliances. Parking on site. Pet friendly. Enjoy the pool during hot summer days. Close to I-45. Near Carver Park.
Read More...
1 of 31
Verified
9 Units Available
Are you looking for a superb apartment home in Hitchcock, Texas? Look no further than Hitchcock Living! Our stunning communities have easy access to Highway 6 and Interstate 45, making your commute to all your favorite shopping centers, restaurants, and entertainment venues a breeze. We are perfectly placed in Galveston County, giving you all the nearby conveniences you deserve.
Read More...
1 of 7
Verified
4 Units Available
1 of 44
Verified
17 Units Available
From our Bark Park, to our sparkling pool, contact our leasing office to get settled into your new home!
Read More...
1 of 45
This pet-friendly community offers residents an on-site clubhouse, pool, gym and business center. Inside the units, a full range of appliances and washer/dryer hookups are available. Mainland Crossing Shopping Center is right down the road.
Read More...
1 of 32
Verified
24 Units Available
2 Bedrooms
$1,545
1052 sqft
Smart Living at Texas City is designed with your lifestyle in mind. We offer a combination of comfort, style, and environmentally conscious features, in a scenic residential neighborhood in coastal Texas City, TX. The neighborhood has all of the nearby conveniences you could ask for in your new home, just minutes away from beautiful beaches and the city of Galveston. Find the perfect blend of urban and suburban life in a comfortable residential community, with a variety of public parks, plenty of shopping, and nearby entertainment.
Read More...
1 of 6
Verified
6 Units Available
2 Bedrooms
$1,300
1094 sqft
For a Home That Fits Your Lifestyle There's no place like these homes at Villas on 517 Apartments in Dickinson, TX. Practically built just for you, our cozy units come complete with washer and dryer hookups and air conditioning. As a resident of our community, located near Sam Vitanza Stadium, you'll enjoy modern amenities like wi-fi in common areas and accessible features. If you're looking for a conveniently located community, see why Villas on 517 is more than a place to live - it's a lifestyle to love.
Read More...
Find More Rentals By
Find More Rentals in Nearby
Frequently Asked Questions
Frequently Asked Questions (FAQs)
How much is rent for an apartment with hardwood floors in Galveston?
Rental prices for apartments with hardwood floors in Galveston range from $950 to $2,650 per month.
How many apartments with hardwood floors are available for rent in Galveston?
Currently, there are 5 apartments with hardwood floors available for rent in Galveston.
How can I find a cheap apartment in Galveston?
You can find the lowest-priced apartments in Galveston by using the cheap apartments filter.
City Guide for Galveston, TX
Howdy, Lone Star leasers, and welcome to your Galveston apartment hunting HQ! Located on the picturesque Texas Gulf Coast just 45 miles southeast of Houston, Galveston Island boasts an unbeatable tropical climate and a wide range of apartments to meet the needs of all its residents. Interested in joining the nearly 50,000 proud islanders who call Galveston home? Uh … yeah! Luckily, you've come to the right place, because we have the answers to all the questions that have surely been driving you ...
See more
What to keep in mind when looking for apartments with hardwood floors in Galveston, TX
Scoring an apartment with hardwood floors can be a big win for Galveston renters. They`re typically a beautiful addition to your space. They're also easier to clean and sweep, particularly if you have pets.
However, there are some downsides. Hardwood floors carry sounds. They can also make your apartment noisy for your roommates and downstairs neighbors.
Ask the landlord or property manager about the hardwood floors before signing a lease. Are they actually hardwood or a popular composite alternative? The latter is probably easier to clean and care for than the real thing.
It's also important to ask about who's responsible for any damage to the floors and what that entails. Your security deposit could take a hit from scratches, dents, and other damage.
Consider the type of climate you live in. Hardwood floors typically don't fare well in damp climates full of moisture. Stains and buckling are common in hardwood floors after rain flooding or excessive moisture.
However, hardwood floors can be ideal for dry climates or sunny areas for renters who love the way they look.