114

Short-term Apartments for rent in Oxnard, CA

Finding a short-term apartment in Oxnard takes some leg work to find the right location, price point, and lease terms. You may need to rent a short-term apartment due to a new job... Read Guide >
1 of 59
Verified
10 Units Available
In-person tours now available! Schedule yours today!
Limited Time
Win a year of free rent!
Enter for a chance to win by February 28, 2023 | Learn more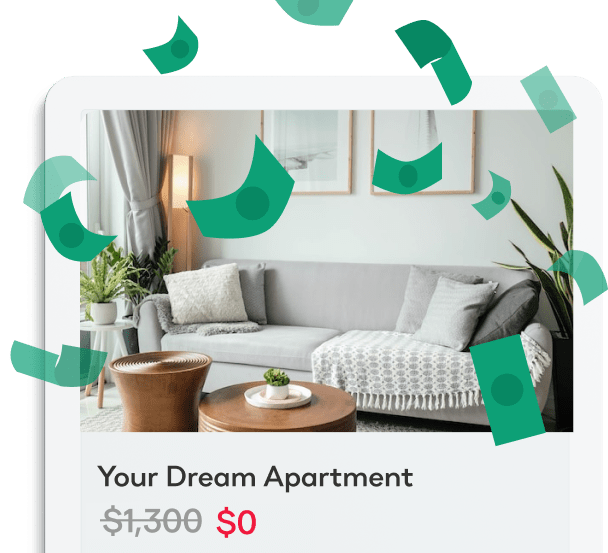 Get started by taking our personalized quiz
1 of 40
Verified
25 Units Available
2 Bedrooms
$2,865
1016 sqft
3 Bedrooms
$3,375
1267 sqft
Located conveniently off Highway 101 and in walking distance to shopping and dining. Units feature gourmet kitchens, granite countertops, fireplaces and in-home washer/dryers. Community has a pool, 24-hour gym and yoga.
Read More...
1 of 22
Verified
24 Units Available
2 Bedrooms
$3,099
1036 sqft
3 Bedrooms
$3,972
1270 sqft
A contemporary community in RiverPark. Near beaches, parks and the farmers' market. On-site club-style fitness, yoga, spinning and pool. Stunning, sleek designs with stainless steel appliances, custom tile backsplashes and quartz countertops.
Read More...
Results within
1 mile of
Oxnard
1 of 11
Verified
3 Units Available
Newly renovated 1 and 2 Bedroom 1Bath apartment homes and townhomes. Our community offers 5 beautifully landscaped courtyards with 5 sparkling pools and 4 Gas BBQ areas. Covered carport parking with available storage and 5 on-site laundry facilities. Minutes away from shopping, dining, parks, entertainment, our beautiful Ventura beaches and easy access to the 101, 118, 126 and 33 freeway.
Read More...
Results within
5 miles of
Oxnard
1 of 1
Verified
2 Units Available
A brand new apartment building has arrived in downtown Ventura, California, that offers community, design and comfort. Consisting of just 45 units, it's a boutique and unique residential experience yet packed with amenities—rooftop entertainment deck and clubhouse, fitness & yoga center, co-working lounge, bike/surf board storage, secure building access and parking, pet-friendly outdoor spaces and much more. Located at the corner of Kalorama and Thompson, The KalThom building has a style as unique as Ventura and its apartment homes offer breathtaking ocean views, private patios and balconies and luxurious living —all just steps from the pier, beach and Downtown Ventura.
Read More...
1 of 29
Verified
14 Units Available
2 Bedrooms
$2,730
1015 sqft
3 Bedrooms
$3,720
1329 sqft
This community is just blocks from the Santa Clara River. There is a playground, pool, clubhouse, and 24-hour gym on site. Apartments feature walk-in closets and in-unit laundry.
Read More...
1 of 26
Verified
10 Units Available
2 Bedrooms
$2,987
1077 sqft
3 Bedrooms
$3,715
1395 sqft
Contemporary homes with energy-efficient appliances and wood flooring. Take advantage of the on-site business center, dog park and pool. Close to Camarillo Premium Outlets. Near US Route 101.
Read More...
1 of 14
Verified
10 Units Available
2 Bedrooms
$3,099
1042 sqft
Near Highway 126 and Thille Park. Attractive apartments with a full selection of modern kitchen appliances, a fireplace and private laundry facilities. Residents have use of a clubhouse, a pool and a community garden.
Read More...
Results within
10 miles of
Oxnard
1 of 33
Verified
6 Units Available
2 Bedrooms
$2,560
1012 sqft
Clean, modern apartments steps away from the foothills of Mission Oaks. Two-bedroom apartment homes with high ceilings and tons of light. Well-equipped kitchens. Community boasts a fitness center, swimming pool and BBQ/picnic areas.
Read More...
1 of 30
Verified
11 Units Available
2 Bedrooms
$3,105
1085 sqft
3 Bedrooms
$4,315
1465 sqft
This community offers residents an onsite pool, playground, garage parking and 24-hour gym. Apartments include in-unit laundry and walk-in closets. Turnpike Square is just moments away.
Read More...
Frequently Asked Questions
Frequently Asked Questions (FAQs)
How much is rent for a short-term apartment in Oxnard?
Rental prices for short-term apartments in Oxnard range from $2,550 to $3,950 per month.
How many short-term apartments are available for rent in Oxnard?
Currently, there are 3 short-term apartments available for rent in Oxnard.
City Guide for Oxnard, CA
What do you, Cher, lima beans and an omnipresent punk scene have in common? You all call Oxnard, California your home. Or at least you will soon.
Located in Ventura County, Oxnard, or "Sugartown" as it is referred to by the locals, is a town with an Old Hollywood history (Charlie Chaplin used to live here) and a very laid back vibe. If L.A. is the braggart of the family, Oxnard is the stable, self-confident sibling. It also doesn't hurt that it has some of the nicest beaches (12, in fact) in the state.
Pack your bags, your board, and lots of sunscreen. Oxnard awaits! See more
What to keep in mind when looking for short-term apartments in Oxnard, CA
Finding a short-term apartment in Oxnard takes some leg work to find the right location, price point, and lease terms. You may need to rent a short-term apartment due to a new job, a relationship change, or to explore a new city before committing to staying. Whatever the reason, short-term apartments can provide the flexibility that traditional leases don't.
Before signing a rental agreement or short-term apartment lease, study all of the details thoroughly. Renters usually have more restrictions and rules to follow when renting a short-term apartment. For starters, you usually can't make modifications like painting or hanging pictures.
Short-term apartments are ideal for flexibility, but also don't protect the renter long-term. You could face the possibility of rent increases on a monthly basis. The landlord could also decline to renew your lease and leave you looking for another short-term rental.
If your main priority is flexibility, a short-term apartment is an ideal situation. However, ensure that you fully understand the rental agreement terms before signing.