Last updated February 7 2023 at 8:58 AM
206

Accessible Apartments for rent in Charlottesville, VA

There are plenty of options for wheelchair accessible apartments in Charlottesville with the right research and approach. Get started by choosing the accessible option in... Read Guide >
1 of 12
Verified
30 Units Available
2 Bedrooms
$1,797
1095 sqft
Discover a better way of living at 29 Central at Stonefield and The Towns at Stonefield. Warm and welcoming, our luxury apartment community in Charlottesville, Virginia, pairs trendy design features with inspired community amenities to give you all you need to live your best life. Finding the perfect home is easy choose between our spacious, stylish studio, 1, 2, and 3 bedroom layouts to find a space that suits your needs. Have a furry companion? We know theyll enjoy our pet-friendly community as much as you! Love where you live at 29 Central at Stonefield and The Towns at Stonefield.
Read More...
Limited Time
Win a year of free rent!
Enter for a chance to win by February 28, 2023 | Learn more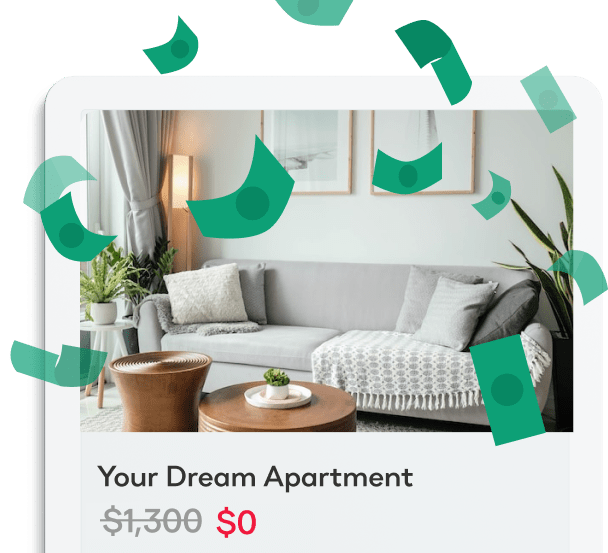 Get started by taking our personalized quiz
1 of 4
Verified
15 Units Available
One of Charlottesvilles newest and most anticipated apartment communities, The 12 Twelve perfectly blends modern style and simple living into thoughtfully designed one and two bedroom apartments.
Read More...
1 of 54
Verified
17 Units Available
2 Bedrooms
$2,199
1020 sqft
Welcome to 10th & Dairy Apartments in Charlottesville, VA. Each home is designed with exceptional finishes to transform your daily routine. You can always find a place to unwind around the community with several outdoor courtyards, grilling stations, fire pits, seating nooks, lounges, game tables, TV areas, pool, sundeck and more! With premium access to Downtown and Dairy Market, you will never have too far to go. Experience the best in Charlottesville living at 10th & Dairy.
Read More...
1 of 21
Verified
22 Units Available
2 Bedrooms
$1,876
1064 sqft
Brand-new community with a resort-style pool, club lounge with game room, large fitness center and yoga studio. Prime location within walking distance to Fifth Street Station and Wegman's.
Read More...
1 of 29
Verified
12 Units Available
2 Bedrooms
$1,979
1150 sqft
3 Bedrooms
$2,715
1634 sqft
At Beacon on 5th Apartments in Charlottesville, VA you will find newer apartment rentals that offer an ideal home for all ages and lifestyles. Our luxury apartments are equipped with everything you could ever want or need in an urban residence, including the latest appliances, hardware and finishes. With a flexible variety of residences including one and two bedroom apartments, three bedroom townhomes, and studio-style Carriage House Apartments, Beacon on 5th Apartments has a floor plan to suit every preference. Our community offers pet-friendly apartments as well, welcoming your four-legged family members to enjoy the fun, too! Beacon on 5th Apartments is easily Charlottesvilles most enviable address.
Read More...
Results within
1 mile of
Charlottesville
1 of 41
2 Bedrooms
$1,885
1040 sqft
Enjoy the finest in apartment lifestyle with the luxury features offered by Lakeside Apartments in Charlottesville, Va. Nestled in lush woodlands, Lakeside Apartments features a 12-acre lake, mountain views, and a white sand beach, with a wide array of luxury apartment and community amenities. Treat yourself to the Lakeside lifestyle.
Read More...
1 of 30
Verified
25 Units Available
3 Bedrooms
$1,625
1083 sqft
Spark Charlottesville offers a connected, inclusive community in the heart of it all. Enjoy a crafted living experience with curated amenity spaces, indoors and outdoors.
Read More...
1 of 32
Verified
3 Units Available
2 Bedrooms
$2,480
1233 sqft
Discover the art of luxury living with the Reserve at Belvedere Apartments in Charlottesville, Va! Enjoy your own private oasis with an apartment community nestled in natural surroundings offering the perfect balance of carefree living, comfort, and excitement. The Reserve at Belvedere apartment community offers one, two, and three bedroom luxury apartments, all conveniently located minutes from downtown Charlottesville. Our apartments are pet friendly and offer a variety of spacious floorplan layouts and features, including balconies, patios, lofts, and garages!
Read More...
1 of 17
Verified
26 Units Available
3 Bedrooms
$1,974
1155 sqft
Located in the heart of Charlottesville, Abbington Crossing features spacious renovated one, two, and three bedroom townhomes and garden-style apartments. Each home features a fully appointed kitchen with maple or oak cabinetry, black or stainless steel appliances, designer countertops, as well as contemporary lighting. Washer/dryer included in each home! Outstanding community amenities include a clubhouse with 24-hr. cardio/strength fitness center and Wi-Fi business center. COMING SOON: New Media/Game Room! You will love our resort-inspired pool, expansive sundeck with overlook, enclosed sports field, playground, and dog park. Note: Prices shown are for 10-14 month lease terms. Your rental rate will depend on the specific apartment home, move-in date, and lease term chosen. Our apartment homes are individually priced based on your needs and our availability. Because of this, rental rates are subject to change.
Read More...
1 of 18
2 Bedrooms
$1,650
1152 sqft
One level living in the Branchland village. Sun filled 2 large bedrooms ,one with large walk-in closet both have doors to the sunroom. Patio off the sunroom, 2 full baths, one bath has handicap accessible shower. Kitchen has hardwood floor, new stainless-steel appliances and granite counter tops. Stack washer and dryer. Conveniently located to all of Charlottesville and Albemarle. No pets allowed. $35 credit and history check. One month's rent and one month's deposit required .$1650.00
Read More...
Results within
5 miles of
Charlottesville
1 of 39
Verified
70 Units Available
2 Bedrooms
$1,665
1187 sqft
3 Bedrooms
$2,000
1447 sqft
Welcome to Charlottesville's first Breeden Enriched Lifestyle Community. More than what you would expect, Berkmar Landing features luxury amenities and appointments as well as an array of indoor and outdoor features designed to bring residents together for fulfilling activities that promote engagement, enhanced lifestyle experiences and the cultivation of relationships among neighbors.
Read More...
Find More Rentals By
Find More Rentals in Nearby
Frequently Asked Questions
Frequently Asked Questions (FAQs)
How much is rent for an accessible apartment in Charlottesville?
Rental prices for accessible apartments in Charlottesville range from $1,550 to $2,950 per month.
How many accessible apartments are available for rent in Charlottesville?
Currently, there are 5 accessible apartments available for rent in Charlottesville.
How can I find a cheap apartment in Charlottesville?
You can find the lowest-priced apartments in Charlottesville by using the cheap apartments filter.
City Guide for Charlottesville, VA
An independent city, Charlottesville lives by its own rules. Okay, not really, but the people here tend to march to the beat of their own drum. It seems like all 43,000 and counting of this city's residents are very happy to call C-Ville their home. Chock full of history, home to the University of Virginia and offering a hip and unique downtown area, Charlottesville should definitely be on the radar of anyone looking for a great, affordable place to snag an apartment rental, such as yourself. So...
Though the cost of living in Virginia is relatively high, affordable apartment rental options are endless in Charlottesville, and some happen to be a bit on the inexpensive side. So whether you have money to spend or are balling on a budget, there is an apartment in Charlottesville for you.
Renting a standard one-bedroom in Charlottesville will usually run you between $699and $870 a month. Apartments here aren't short on amenities as most feature swimming pools, breakfast bars, running trails, pet parks, fitness centers, wi-fi, some paid utilities, and in unit washer and dryers. For those academic residents, one-bedroom apartments in college/off-campus housing will run about $585 (separate bedroom, shared common space) and have study areas, individual leases, fitness centers and wi-fi. Those looking for a larger pad or moving with a roomie will be happy to know that two-bedrooms range from $760 to $1100, with the median price falling at about $1050.
If high end rentals are what you're after, Charlottesville offers up luxury apartments, flats and townhomes (such as the Woodlands of Charlottesville) that feature everything from hardwood floors, views, washer and dryer, fitness centers, a club house and even fully furnished apartments. These luxury rentals will cost between $1380 and $1600 for a two or three bedroom apartment.
FYI, going green is big in Charlottesville, so many communities will be eager to tell you that they are a "green community." Besides bragging rights, this means recycling will often be included in your trash pick-up for no extra fee.
In terms of deposits, they can run anywhere from $100-$500 depending on the type of rental you're looking for and the community it's in. Pets are accepted in most apartment rentals with a deposit and often require a monthly pet rent of about $20.
Once you've settled into your new Charlottesville apartment, you have trouble finding a dull moment around town. It's a very small city with lots to do. From the Virginia Film Festival and the huge Fourth of July celebration to simply hanging out at The Corner to catch the thriving indie music scene or a wine and beer tour, Charlottesville is bound to have something for you. Good luck out there and happy hunting! See more
What to keep in mind when looking for accessible apartments in Charlottesville, VA
There are plenty of options for wheelchair accessible apartments in Charlottesville with the right research and approach. Get started by choosing the accessible option in your profile on Apartment List for quick results.
Stay focused on the location and amenities you need that will empower your life and make day-to-day living easier. The neighborhood you move to should offer ample wheelchair accessible parking, public transportation, dining, and entertainment options to fit your lifestyle.
Take your time and ask plenty of questions when touring wheelchair accessible apartments in Charlottesville. Look for features like wide doorways, elevators, entrance ramps, and accessible sinks with lower countertops. Front-loading washer and dryers are also important, as well as hardwood floors that makes using a wheelchair easier. Ask if there are any plans for future renovations that may increase, or decrease, the accessibility of the apartment. Ask about handicap parking spaces and explain your rights to make reasonable modifications to your space.