12

Apartments in Jourdanton, Texas
Check out 12 verified apartments for rent in Jourdanton, TX. Some apartments for rent in Jourdanton might offer rent specials. Look out for the rent special icon!
1 of 11
2 Bedrooms
$1,250
1216 sqft
Single Wide - This Beautiful, Single Family Home in Jourdanton could be yours TODAY!. (RLNE7831674)
Read More...
Limited Time
Win a year of free rent!
Enter for a chance to win by February 28, 2023 | Learn more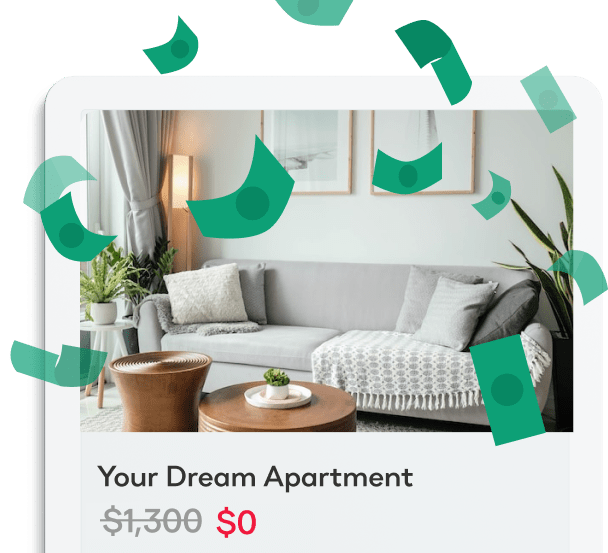 Get started by taking our personalized quiz
1 of 8
RENT TO OWN - Property Id: 1053828 Cute, ready to move in rent to own home perfect for a family or couple starting out! Contact 3612365561 for more info! Must have ID, clear background and verifiable income. Apply at TurboTenant: http://rental.turbotenant.com/p/300-s-christine-rd-jourdanton-tx-unit-73/1053828 Property Id 1053828 (RLNE7823211)
Read More...
Results within
5 miles of
Jourdanton
1 of 4
Verified
6 Units Available
Eagle View Apartments is a garden style apartment community that offers one bedroom and two bedroom apartments in Pleasaton, Texas, just 30 miles south of downstown San Antonio. Our community is in an excellent location right by the football stadium in Pleasanton.Our newly renovated homes feature updated counters, cabinets, flooring, appliances, new patio doors and new HVAC condesing system. On top of our upgraded homes we offer top-notch service that puts your needs first. Customer care is the core of our company's guiding resident mission. We treat all of our residents with an uncompromising level of attention and service. We are proud to help our residents enjoy the highest levels of satisfaction and comfort. Our dedicated management and maintenance professionals are ready to assist you every day.
Read More...
1 of 23
Unit A has private backyard and boasts covered 1-car parking. Photos Belong to Unit B Units Are identical. The property is located one block from the main thoroughfare from Pleasanton to Jourdanton, in downtown Pleasanton, is close proximity to HEB, banks, shopping area, and eating establishments. Close to drugstore and doctors offices. It is a quiet area with mature trees and landscaping. Convenient to IH37 and Hwy 281.
Read More...
Get the best commute
Get matched with your optimal commute
1 of 15
621 Austin St - Property Id: 98815 Beautiful house in a quiet neighborhood. Recently remodeled with big back yard and 8x10 storage shed. Fenced and pets allowed. Apply at TurboTenant: http://rental.turbotenant.com/p/621-austin-st-pleasanton-tx/98815 Property Id 98815 (RLNE7862873)
Read More...
Results within
10 miles of
Jourdanton
1 of 10
3 Bedrooms
$1,900
1826 sqft
Beautiful one story home, 2 car driveway, 2 car garage, Open floor plan perfect for entertaining which opens up to the back yard with a covered patio and privacy fencing, New appliances (washer and dryer included)!, Stone back splashes in kitchen, Granite counter tops in kitchen, and restrooms, Property Mgmt takes care of mowing the front and rear lawn. Ten minutes drive from Texas A&M University, Palo Alto Community College, Toyota, HEB, Walmart, Home Depot, Lowe's, Planet Fitness, Olive Garden and tons more.. Come see these one of kind home in south San Antonio.
Read More...
1 of 22
HOUSE FOR RENT IN POTEET, TX Cozy move-in-ready single-family home for rent in the amazing and family-friendly Highway 16 Mobile Home & RV Community! Open living space renovated stand-up shower, and stone fireplace in the living room. Come experience country living with the convenience of being near the city. Conveniently located right off Highway 16, less than 9 min from 1604 and less than 35 min from downtown San Antonio. Looking for one of the best places to live in Poteet, Texas? The family-friendly Highway 16 Mobile Home & RV Community is the perfect city getaway community. Combing quiet country living with the convenience of being just 30 min away from downtown San Antonio, TX. The community is right of HWY 16 with easy access to all major highways. Highway 16 Mobile Home & RV Community is located in Poteet, Texas. Poteet is known for the "Poteet Strawberry Festival" and being the birthplace of country music star George Strait. Our mobile homes and RV lots are perfect for those looking for small-town country living with easy access to the big city. School District: Poteet Independent School District For more information and showings contact us: 210-899-0443 management@vecnomanagement.com www.vecnomanagement.com/communities/highway-16-mhc-rv
Read More...
Find More Rentals in Nearby
Find More Rentals Near
Find an apartment for rent in Jourdanton, TX
Searching for an apartment for rent in Jourdanton, TX? Look no further! Apartment List will help you find a perfect apartment near you. There are 12 available rental units listed on Apartment List in Jourdanton. Click on listings to see photos, floorplans, amenities, prices and availability, and much more!
Tired of browsing? Take our personalized quiz. You'll answer a couple of simple questions and we'll put together a list of Jourdanton apartments that are best for you. We'll also factor in your commute, budget, and preferred amenities. Looking for a pet-friendly rental, or an apartment with in-unit washer and dryer? No problem, we'll provide you with apartments that match that criteria.
You can trust Apartment List to help you find your next Jourdanton, TX apartment rental! After all, everyone deserves a home they love.
Frequently Asked Questions
Frequently Asked Questions (FAQs)
How much is rent in Jourdanton?
Apartment Rentals in Jourdanton start at $1,250/month.
How can I find a pet-friendly apartment in Jourdanton?
You can use the pet-friendly filter to find apartments that allow pets.
How can I tour apartments during the COVID-19 pandemic?
While some Jourdanton properties may not allow visitors at this time, most are open for business by phone or email. Please reach out to them directly for virtual touring options. Additionally, some properties may offer video and 3D tours, which can be found on the listing details page.
How much should I pay for rent in Jourdanton?
The answer to this question depends on your household income and a couple of other factors. You can use our Rent Calculator to figure out how much you should spend on rent in Jourdanton.
How can I find off-campus housing in Jourdanton?
You can use the off-campus housing filters to find apartments near colleges located in or around Jourdanton. Some of the colleges and universities in the area include The University of Texas Health Science Center at San Antonio, San Antonio College, Trinity University, The University of Texas at San Antonio, and Northeast Lakeview College.