13 Best Neighborhoods to Live in New York, NY 2023
Are you trying to find an apartment in New York City? Learn more about what to look for and how to find the best neighborhood and deal.
Ready to move to New York and soak up the city life? The Big Apple is filled with eclectic neighborhoods, restaurants, pubs, shopping, and museums that offer something for everyone. It's easy to get overwhelmed in a city that never sleeps. But don't worry, we did all the research of where to live to point you in the right direction. Here's a round-up of the best neighborhoods in New York and learn which one is right for you!
1. Lower East Side
Average rents in the Lower East Side (LES) vary, but you can expect to pay around $4,725 a month. This eclectic NYC neighborhood is filled with tons of history. Once a hot spot for European immigrants during the late 19th to early 20th centuries,historical tenement buildings in the neighborhood still remain. The LES is still a vibrant neighborhood with lots of great live music, trendy bars, fantastic nightlife, art galleries, and a Jewish community. You can see some of the history at the local Tenement Museum.
The Lower East Side is also adjacent to Chinatown, Little Italy, and Soho, making it a great location for exploring other New York neighborhoods. Brooklyn is just a few subway stops away. If you want to stay in the neighborhood, catch a show at the nearby Bowery Ballroom or get intouch with your youth at Two-Bit's Retro Arcade.
The Lower East Side is well connected to the rest of the city and a convenient location for students of NYU, creatives at heart, and career climbers. You can take the subway to one of the many train stations, including East Broadway, Delancey St-Essex St, and Grand Street. If you're feeling ambitious, it's easy enough to walk to the East Village, Soho, or the West Village.
The Lower East Side is considered safe, although if you come home late from a music venue or bar, it's recommended to exercise some caution.
2. Upper West Side
Rents on the Upper West Side are notoriously high, but locals are still paying the $4,882 a month average rent to live in this stunning neighborhood. The area is filled with retirees, millenials and high-ranking executives looking to put down roots.
High-rises and townhouses fill the Upper West Side with reasonable rent prices the further north you go. You'll find rentals in converted brownstones with studio, one, and two-bedroom apartments. It's also possible to find cheaper price points in units on higher floors of older walk-up apartments.
This well-heeled New York neighborhood is among the greenest parts of Manhattan. Residents are bookended by two gorgeous parks: Central Park on the east side and Riverside on the west side., making it one of the greenest parts of Manhattan. There are plenty of quiet streets in the neighborhood, though you still get access to plenty of relaxed restaurants, cafes and bars.
The Upper West Side is also home to cultural icons like the American Museum of Natural History in Central Park, and the Lincoln Center (New York City Ballet, The New York Philharmonic Orchestra, Performing Arts).
The Upper West Side's subway stops are located at 96th St and 81st Street-Museum of Natural History. Depending on where you live, you may need to plan for a longer walk to the subway station or take the MTA bus over to a local station.
The Upper West Side is one of the safest and best neighborhoods in New York. Expect a quiet community with kids playing at the playgrounds and quiet streets come nightfall.
3. Upper East Side
Many parts of the Upper East Side are still affordable by Manhattan standards, especially the further north you go. Average rents run about $5,117, but you can still find deals in walk-up apartments and studios. If the sky's the limit, gorgeous converted brownstones and townhouses go for a bundle.
Like the Upper West Side, this New York neighborhood is adjacent to Central Park, allowing easy access to some of the park's best spots.
Living in the Upper East Side is convenient for a run, bike, stroll, or dog walk. You can also head to the Museum Mile where you'll find the Guggenheim, the Jewish Museum, and the Met. Nightlife isn't part of the Upper West Side vibe, but there are lounges, pubs, and bars to chill at, as well as plenty of upscale shopping.
Depending on where you work, Upper Manhattan isn't always convenient to the rest of the city. You can take the subway to 72nd, 86th, or 77th Streets or catch a bus. If you're heading to an area like Battery Park, plan for a long commute time.
The Upper East Side is one of the safest and best neighborhoods in New York to live in. You shouldn't have trouble walking around, even at night, although common sense and caution is always recommended when out alone or coming home from the bars.
4. East Village
East Village rents are on the rise at an average of $4,525 a month. This lively New York neighborhood offers a creative, energetic energy with plenty of pubs, restaurants, and shopping.The East Village is also home to the famed St. Mark's Place and where you're never far from fun bars, shops, nightlife, street vendors, and karaoke.
Home to New York University, the East Village is home to students and young professionals alike. You'll feel at home whether you're just starting your career or looking for a new adventure. The East Village has seen waves of gentrification, but still retains a grittier vibe than upper Manhattan neighborhoods.
It's easy to walk from the East Village to Union Square, the Lower East Side, and Soho. Or you can take the subway to Astor Place, 2nd Avenue, and 14th St-Union Square to connect most anywhere in the city.
The East Village is a safe place to live, although it can get noisy if you live near bars and restaurants. It's wise to pay attention to your surroundings as you head into Alphabet City at night, although the overall crime rate remains low.
5. Greenwich Village
Despite being famous as the home of "Friends''' unbelievable apartment, Greenwich Village also holds deep historical and cultural roots. The neighborhood's Stonewall Inn, a gay bar and National Historic Landmark, was the sight of the 1969 riots that launched the gay rights movement. Greenwich Village rents climb into the $7,00 a month price tag, although you can find some options for less than $5,000 a month.
Today, Greenwich Village is a lively, centrally-located neighborhood that's popular with just about every demographic from NYU students to families to retirees. It's laid-back enough to get some quiet, but residents are also steps away from iconic pubs to outdoor chess games and restaurants.
Locals have their choice of subway stops at W 4th St - Washington Square Park, Houston St, and 14th St. It's also walkable to Soho, Union Square, and the East Village.
Greenwich Village is considered among the safest places to live in the city. Your neighbors include everyone from celebrities to CEOs enjoying this gorgeous neighborhood all hours of the day and night.
6. West Village
The West Village, toes the line between a vibrant and a laid-back New York neighborhood with pubs, coffee shops, and boutiques. Some people use the terms "Greenwich Village" and the "West Village" interchangeably, but rents are still high here at about $5,354 a month.
The picturesque, tree-lined, cobblestone streets gives the West Village a European feel that newcomers fall in love with. For a night out, stop by the Village Vanguard jazz club. During the day, locals gather at Washington Square Park for a game of chess or catching-up over coffee.
The West Village is centrally located and easy to get around. It's also considered part of the western edge of the neighborhood and brushes up against Washington Square Park and NYU. Take your pick of subway stops to 7th Ave-10th St, Christopher St/Waverly Pl, Ave of the Americas, and Christopher St/Sheridan Square. You can also walk to NYU and nearby areas like Union Square.
As one of the best places to live in New York, the West village is considered very safe with a below average crime rate. Stay alert if you come home in the late night hours or find yourself in an area that's not well-lit.
7. Manhattanville
Also known as West Harlem, Manhattanville is a cozy neighborhood known for its industrial vibe mixed with residential areas. Rents vary in Manhattanville, but are a bargain for Upper Manhattan neighborhoods. Although rents average $3,000 to $4,000, it's still possible to find prices under $2,000.
The area of Manhattanville spans between 96th and 155th, and Frederick Douglass Boulevard and the Hudson River. You'll also find smaller enclaves that are often considered part of West Harlem, including Hamilton-Heights, Sugar Hill and Morningside Heights.
Like most of the city, Manhattanville is undergoing gentrification that's been amplified by Columbia University's expansion into the neighborhood. Depending on who you ask, locals are either weary or welcoming of the changes. It's also an incredibly convenient location for Columbia's students and staff to call home.
Despite its industrial roots, Manhatanville enjoys spectacular greenspace at The West Harlem Piers Park and Riverside Park. After a day in the urban grind, you can fish, kayak, or just enjoy being outdoors near the Hudson River.
Manhattanville's subway is available at Broadway and 125th Street. Most of the area is considered safe with residential streets and gorgeous brownstones. You shouldn't have much problem, even after dark, but it's still not a good idea to wander around at night.
8. Battery Park City
Battery Park City is home to posh highrises overlooking the Hudson River. It's a quiet New York neighborhood within walking distance of Wall Street, making it an ideal location for finance professionals. Rents average around $4,991, but you'll pay a premium for living in a high-rise near the waterfront.
There's not much nightlife to speak of around Battery Park, but there are a number of restaurants, grocery stores, cinemas, and cafes. You get a "small town" vibe while still being adjacent to the hustle and bustle. More than one-third of the area is parkland with gorgeous views of greenspace and the Hudson.
If you want to work in Battery Park City, you're in good company. The financial district is minutes away where you can work on the trading floor on nearby Wall Street or City Hall. Battery Park City is also home to hospitality stops and area attractions like the Museum of Jewish Heritage and South Street Seaport Museum.
Locals get around the city by taking the subway station to South Ferry - Whitehall St. There are also nearby options in the Financial District, like the Wall St stop. Or choose a number of water-transportation options including ferries to New Jersey and Staten Island and pricier water taxis.
Battery Park is considered very safe, especially considered its lack of bustling nightlife. You'll see families, joggers, tourists, dog lovers and executives out during the day. At night, most people enjoy dining or soaking up the views of the Hudson from their apartment.
9. Washington Heights
Located near the tip of upper Manhattan, Washington Heights is also known as 'Little Dominican Republic' due to its large Dominican population and tight-knit community. Rents average around $7,247, although you can still find deals for less than $5,000.
This New York neighborhood may enjoy an urban backdrop, but still offers plenty of gorgeous greenspace. Locals walk along 67-acres of walking paths, picnic near the Little Red Light House, and pick up a game of basketball at the courts.. During fall and spring, Fort Tryon Park and the Cloisters Met offer jaw-dropping views across the Hudson of the New Jersey Palisades.
Washington Heights can be a convenient place to live, but it takes time to make it all the way down to the southern tip of Manhattan. It may not be the best choice if you plan to work in the financial district. You can take the subway to 181 St, 175 St, or 168 St-Washington Heights. Express bus lines are also available. If you decide to keep a car in this New York neighborhood, you have quick access to I-95 and 9A.
Washington Heights was once considered a dangerous neighborhood, but has evolved into one of the best neighborhoods in New York. However, if you live a hike from the subway, it's always wise to stay aware of your surroundings at night or take a rideshare.
10. Midtown
Midtown East and Midtown South Central are among the world's largest central business districts and encompass many smaller New York neighborhoods. This is the spot for you if you're looking for a newer luxurious high-rise to live in. Expect to pay an average of $4,000 in the southern area of the neighborhood or $5,648 in East Midtown.
Many major companies are headquartered in Midtown Manhattan, including the UN Headquarters. The area is filled with residential and commercial buildings and close to everything from Times Square, the Broadway Theater District, the Garment District, Koreatown, Hell's Kitchen, and more. Beyond growing your career, there's never a lack of something to do whether you're a local or a tourist. You're close to everything from shopping to nearby Rockefeller Center.
You have your choice of subways, including 53rd St-Lexington Ave, 53rd St and 5th Ave, and Grand Central Station among others. But if you want to live, work, and play in the same New York neighborhood, Midtown is centrally located and easy to get around on foot.
This overall area of Midtown is considered safe for locals and tourists alike. You'll find people out at all hours and walking at night. But as with any city, stay aware of your surroundings.
11. Murray Hill
Murray Hill is a bit more affordable compared to the surrounding neighborhoods in Manhattan with rents averaging $5,471. It's also possible to find apartments for under $4,000 in high rises and converted brownstones.
You'll also find more affordable restaurant options here, including its renowned Indian eateries. Many call this New York neighborhood Curry Hill or Little India.
Murray Hill is a quiet, laid-back neighborhood where most of the activity takes place during the day or over a cozy dinner. You can also spend some time outdoors at the East River Esplanade, St. Vartan Park or Robert Moses Playground.
Locals enjoy close proximity to Grand Central Station, Times Square, the UN, and the rest of Midtown Manhattan. It's a convenient place to live and walk or take a short subway ride to work. To get around, take the subway from Grand Central Station or 33rd St.
Murray Hill's crime rate is very low and a safe place to live and explore. If you're going to wander into nearby New York neighborhoods at night, make sure to practice caution, especially along the waterfront.
12. Chelsea
Chelsea is an upscale, artsy neighborhood on the west side of Lower Manhattan. Once known as a warehouse district, Chelsea has evolved into a vibrant industrial-style neighborhood. Average rents run $4,991 per month, but you can find deals on side streets with a longer walk to the subway.
This New York neighborhood is known for its art galleries and creative vibe. It's also home to the High Line and the Whitney. Chelsea is also popular among the LGBTQ+ community and tourists looking for an abundance of shopping, nightlife, and restaurant options.
Like the rest of the best neighborhoods in New York, Chelsea is highly walkable and easy to get around. ​​There are several convenient subway stops, including W 23rd St, 14th St, and Penn Station. Bus service is also available.
Chelsea one required cauton to get around, but is known for being safe with a below average crime rate. It's unusual to be in Chelsea at any time of day or night when people aren't around, but take some precautions if you're coming home late or walking solo.
13. Hudson Yards
Hudson Yards is Manhattan's newest, swankiest neighborhood located directly north of Chelsea. This area was once desolate and not as trendy as nearby neighborhoods until the recent development of residential and commercial skyscrapers. Rents are also comparable to Chelsea.
In 2019, the first phase of the Hudson Yards project opened with the Vessel, the Shed (a performance arts center), Snark Park (art exhibition), and plenty of shops and restaurants in a brand new mall. You'll get beautiful views of the Hudson River in this neighborhood and the ability to live in a brand new high-rise, but it will cost you a pretty penny.
Hudson Yards is more removed than other spots on our best neighborhoods in New York list. However, you can take the subway to Houston St and 2 rth St-Washington Square or take the bus. Keepin mind Hudson Yards is near the Hudson River, and you may have gorgeous ies, but it takes longer to walk to the western edge of the neighborhood. On the upside, you can enjoy Hudson River Park on weekends as your front yard.
As with nearby areas around the Hudson Yards and Chelsea, this New York neighborhood is safe. Take common sense precautions at night when walking alone.
Finding Your New York Neighborhood
Each area comes with its own character and history. Once you've decided on the best New York neighborhood for you, it's time to start comparing average rent prices, and examine the cost of living.
Ready to start your apartment hunt? Take our quiz and start narrowing down your wish list of amenities, New York neighborhoods, and rental prices to fit your budget.
Share this Article
AUTHOR
Susan Finch is a freelance writer and content manager focusing on local experiences, travel, and anything relating to really good food and craft brews. Her work has appeared in travel guidebooks and national magazines and newspapers.
Read More
Limited Time
Win a year of free rent!
Enter for a chance to win by February 28, 2023 | Learn more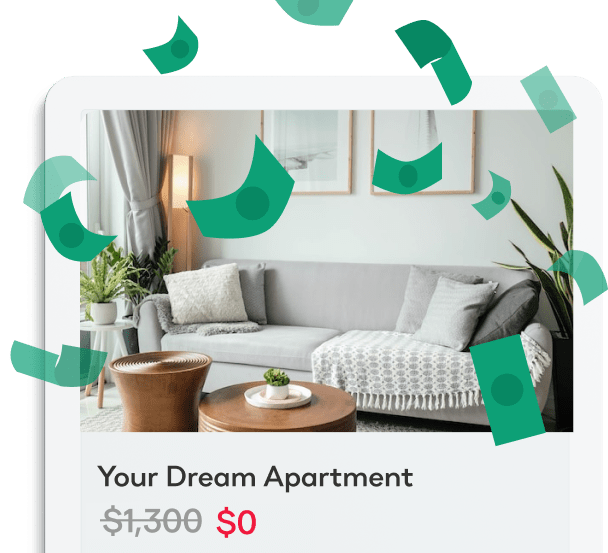 Get started by taking our personalized quiz
Subscribe to our Newsletter
Stay up to date on the latest apartment hunting tips.
Next Up
Cost of Living in New York, NY 2023
Living in NYC: 15 Things to Know Before Moving to New York
Average Rent in New York City & Rent Price Trends