13 Best Neighborhoods in Colorado Springs, CO
Colorado Springs rests at the eastern foot of the Rocky Mountains near the glacier-carved Pikes Peak. Natural beauty is the norm thanks to Pike National Forest hiking trails and iconic red-sandstone formations.
Ready to move to "The Springs"? Discover some of the best neighborhoods in Colorado Springs, Colorado.
1. Briargate
Briargate is among the most desirable places to live for young professionals and Millennials in Colorado Springs. It's centrally located and boasts a family-friendly vibe. Trails, well-lit sidewalks, and curated lawns are the norm.
For shopping, Briargate is home to boutiques and chain stores along North Academy Boulevard and the outdoor, pedestrian-friendly Promenade Shops at Briargate. Chain restaurants are typical, as well as foodie-favorite restaurants like Salsa Brava. Colorado Springs is also known for its green space. Briargate's gem lies in John Venezia Community Park, with an inclusive playground, soccer fields, hockey rink, pickleball courts, and splash pad.
2. Old Colorado City
Old Colorado City blends small-town charm with a historical backdrop. It was founded in 1859 as the first capital of the Territory of Colorado, serving as the epicenter of early settlement. The neighborhood is famous for city dwellers looking for galleries, quaint gift shops, and tattoo parlors in historic brick buildings. For a taste of history, the Old Colorado City History Center Museum houses pioneer settlement exhibits. Seasonal events include Friday Artwalks, Old Colorado City Farmers Market, and annual festivals.
Old Colorado City is walkable with local restaurants, bistros, and cafes. Pubs are also never far away, and live music spills out onto the streets, making this Colorado neighborhood a lively place to live.
3. Broadmoor
The well-heeled neighborhood of Broadmoor is an upscale Colorado Springs neighborhood known for an oversized, namesake 1900s resort. You'll find luxury shopping, golf courses, and fine dining. Well-established professionals and families live in the area for quality public and private schools, although some welcoming attractions are near Broadmoor as well.
The Cheyenne Mountain Zoo welcomes visitors to with giraffes, big cats, and other animals, while surrounding hiking trails also attract visitors to The Broadmoor Seven Falls and North Cheyenne Cañon Park.
4. Westside
Westside, sometimes referred to as West Colorado Springs, is a haven for outdoor enthusiasts looking for hiking, climbing, and mountain biking opportunities. Locals and visitors alike flock to the Garden of the Gods and Red Rock Canyon Space to explore sandstone formations. Westside offers the best in mountainside living where wildlife of bears and mountain lions could be your neighbors. You're always within walking distance to public parks or hiking trails, but you can still get Downtown in less than 10 minutes.
You won't find much shopping and big-city amenities in Westside, though dining options are plentiful with cafes, coffee shops, and upscale restaurants. Tourists are also known to flood the area for outdoor activities and historical attractions. Despite the activity, the overall vibe is laid-back and happy to be connected to nature.
5. Rockrimmon
Rockrimmon is a cluster of Colorado Springs neighborhoods situated on the Northwest side of the city. The area is residential and ideal if you're building up your career and want to live away from the city or find more space. Families also settle into the Rockrimmon area. The community is relatively small in a cozy neighborhood that's located along Interstate 25. You're also just 8 miles from Downtown, making it a quick commute for work or play.
6. Spring Creek
Spring Creek is located just a few minutes south of Downtown Colorado Springs. Single-family homes, apartments, and townhouses are typical, with views of the nearby mountains. Although most of Colorado Springs comes with deep historical roots, the Spring Creek development is relatively new.
Developers are still expanding and constructing new complexes and opportunities for modern apartment living. Spring Creek is also a more affordable place to live than many surrounding areas, although it's growing fast.
7. Kissing Camels
Kissing Camels is home to the namesake rock formation, a true sight to behold and one that its residents call their home's backdrop. Kissing Camels is home to Garden for the Gods, featuring red rock structures that look like camel heads kissing.
The area around Kissing Camels is often referred to as the Pikes Peak Region. It's renowned for its pristine hiking, trails, and natural wonders. The area around Kissing Camels is also home to breweries and dining, perfect for a day of sunshine and brews.
8. Park Hill
Park Hill is located east of Downtown Colorado Springs. The residential area offers green space, mature trees, and a suburban lifestyle with open space. The commute to Downtown is an easy 25 minutes, making Park Hill an ideal location for millenials and families looking for a blend of a quiet lifestyle with access to city amenities. The majority of this Colorado neighborhood residents are renters and enjoy a walkable lifestyle to parks and cafes.
9. Rustic Hills
Rustic Hills is an expansive neighborhood in Colorado Springs. This laid-back, suburban community is known as a bedroom suburb. Parks, playgrounds, and kid-friendly amenities attract families looking to settle in for quality schools and an easy way of life. Residents are also close to Powers Corridor for restaurants, cafes, and shopping.
10. Springs Ranch
Springs Ranch is a family-friendly community with plenty of apartments and single-family homes for rent. The neighborhood is situated north of the City of Colorado Springs Municipal Airport. You won't find scores of restaurants and things to do around Springs Ranch, but you're not far from First & Main Town Center. Locals catch the latest flick at Cinemark Carefree Circle and IMAX, go shopping, or hit the center's range of restaurants.
11. Ivywild
Ivywild is located south of Downtown and is one of Colorado Springs' oldest working-class neighborhoods. The neighborhood is home to the historic Ivywild Elementary School, founded in 1901. Today, the "school" is a multi-use center with shops, pubs, and cafes. The site is also home to the Bristol Brewing Company, The aptly named Principal's Office, The Ivywild Kitchen, and the Axe and the Oak Whiskey House.
12. Skyway
Skyway is situated on the Southwest side of Colorado Springs at the foot of the Cheyenne Mountains. The area connects to the adjacent Bear Creek Regional Park and Bear Creek Dog Park with over 500 acres of trails and open space. The exclusive neighborhood has an upscale feel and sits near the iconic Broadmoor Hotel & Resort.
The community is also a win for outdoor lovers who want proximity to urban amenities and stunning parks. The area brushes up against the national forest, North Cheyenne Canyon Park, and Bear Creek Canyon Park with miles of hiking.
13. Vista Grande
Like the Colorado neighborhood of Skyway, Vista Grande is situated alongside forests, hiking trails, and some of the most stunning landscapes in the city. Bear Creek Regional Forest, Mays Peak, and North Cheyenne Canon Park aren't far. You can also get to Downtown in minutes or nearby neighborhoods for expanded dining and entertainment options.
Which Neighborhood in Colorado Springs is Right for You?
Moving to Colorado Springs and ready to start looking for your new home? Browse Apartment List to find that dream Colorado Springs apartment.
Share this Article
AUTHOR
Susan Finch is a freelance writer and content manager focusing on local experiences, travel, and anything relating to really good food and craft brews. Her work has appeared in travel guidebooks and national magazines and newspapers.
Read More
Limited Time
Win a year of free rent!
Enter for a chance to win by February 28, 2023 | Learn more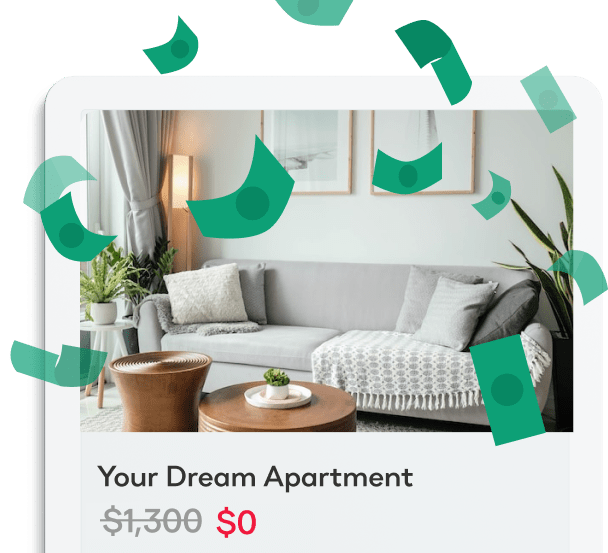 Get started by taking our personalized quiz
Subscribe to our Newsletter
Stay up to date on the latest apartment hunting tips.
Next Up
11 Best Places to Live in Colorado, 2022
Average Rent in Colorado Springs & Rent Price Trends
Cost of Living in Colorado Springs, CO 2022