Last updated February 1 2023 at 1:46 PM
279

Apartments for rent in Spartanburg, SC with Gyms

Apartment complexes with a gym offer a valuable amenity to Spartanburg renters looking to get fit and slash their gym membership. However, not all gyms are the same. Mak... Read Guide >
1 of 12
Verified
52 Units Available
Over a century ago, the hum of cotton mills serenaded the Upstate, spinning threads and fabrics and driving the economic force. And now, Spartanburg is humming once again with the opportunity to Live Lively™. At The Lively Drayton Mills, we're weaving together the nostalgia of the past with contemporary conveniences, delivering a style all our own. Dressed in sleek, modern finishes and donning amenities meant to drive connection and common threads, The Lively Drayton Mills brings the character, elegance and charm you need to make all your days a bit more 'lively'. From the sounds of our grand room's piano, to the sound of freshly brewed local coffee or cold brew hitting your cup, to the sound of the treadmill under your feet in our fitness center, your new home has been tailored with all the details to enhance your everyday. Here- old fashioned meets new fashion. Meet The Lively Drayton Mills, coming this winter.
Read More...
Limited Time
Win a year of free rent!
Enter for a chance to win by February 28, 2023 | Learn more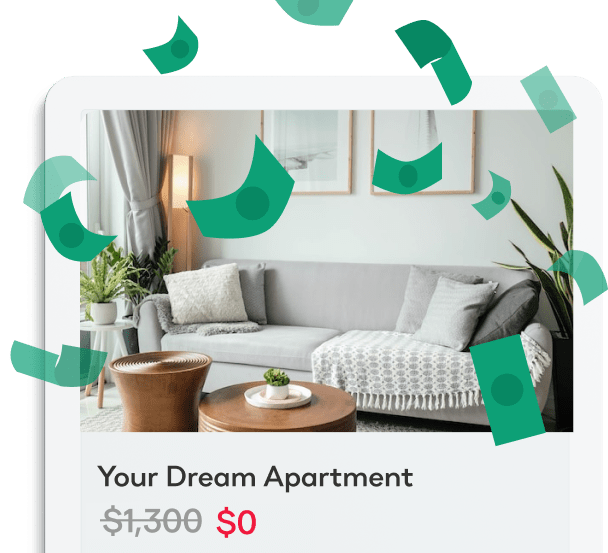 Get started by taking our personalized quiz
1 of 3
Verified
21 Units Available
2 Bedrooms
$1,544
1081 sqft
Welcome to The Charles, a residential community featuring studio, one, two and three bedroom apartments in Spartanburg, SC. Spacious layouts and amenities welcome you home, along with exceptional service and an ideal location within walking distance to shopping, dining and entertainment options. Are you looking for an apartment for rent in Spartanburg, SC? Contact our friendly, professional office staff to schedule a tour today.
Read More...
1 of 19
Verified
15 Units Available
Enjoy Hub City living at Schoolhouse Lofts. Our former historic elementary school, now an apartment community in Spartanburg, SC offers modern studio, one and two-bedroom apartments. Just minutes from downtown Spartanburg, residents can enjoy easy access to work, school and hospitals, all while enjoying easy living in a nationally recognized historic school. Inside your new apartment home, you'll find fresh interiors with custom cabinetry and wood-style flooring. Embrace life in the Upstate in a community you're proud to call home at Schoolhouse Lofts.
Read More...
1 of 25
Verified
10 Units Available
2 Bedrooms
$1,655
1053 sqft
3 Bedrooms
$2,150
1424 sqft
Surrounded by an abundance of green space, Bon Haven apartments in Spartanburg, SC provide a quiet neighborhood and secluded vibe. Our 1-, 2-, & 3-bedroom floor plans, which feature an abundance of luxury amenities & community common spaces, are designed for residents that relish a relaxed lifestyle. Unwind by our saltwater resort-style pool, take your health goals to the next level in the fitness center, or relax in the clubhouse while playing a game of billiards. Bon Haven Apartments deliver a higher standard of comfortable living. View photos of our contemporary apartment homes. Contact our leasing office to schedule a tour!
Read More...
1 of 15
Beautiful Modern Apartment Downtown Spartanburg - January Rent SPECIAL! - Please contact the office @ 864-568-5102 to set up a time for showing of this property. January Rent Special - 1st month FREE with 13 month lease! This beautiful condo in a historic building located right in the middle of thriving downtown Spartanburg is ready for you! So many features within the apartment but location cannot be beat! Within steps to nearly 100 shops, restaurants and much more! Fancy a pint? Delaney's Irish Pub is steps away. Hungry? Grouchos, Pokenori and Lemongrass are located downstairs! Looking to shop? Two Doors Down boutique is located in the same building! After all that eating and shopping, head down to Live Fit Now and get a workout in! Approval is based on an overall review of the credit, evictions and background check. Applicants must gross 4 x the rental amount, owe no utility companies or other property management companies, and have no felonies listed on the criminal background check to be approved. Security deposit amount is a minimum of 1 time the monthly rental amount but is based upon applicant's credit worthiness at the discretion of Reedy Property Group Management. Everyone who will be living in the home that is over the age of 18 will need to complete an application. We will perform a credit check, background check, and eviction check on every applicant. All applications must be accompanied by 1 month of pay stubs and a copy of the applicant's driver's license. www.reedypropertygroup.com (RLNE7873818)
Read More...
Results within
1 mile of
Spartanburg
1 of 18
Verified
11 Units Available
A short drive from I-26 and I-85. Modern apartment homes with granite counters, ice maker and stainless steel kitchen appliances. Pool, playground, coffee bar, internet cafe and gym available to residents.
Read More...
1 of 14
Verified
3 Units Available
3 Bedrooms
$1,160
1026 sqft
Welcome to the Abner at 408 Abner Road, Spartanburg, South Carolina. Ideally located in the heart of Spartanburg, just a short walk from Dorman Centre and Westgate Mall, along with easy access to I-26 and I-85. Our apartments offer parking and easy public transportation access on the Sparta Transit Bus Route. The Abner offers 1, 2, and 3 bedroom apartments with spacious walk-in closets, fully equipped kitchens, high speed internet access, and air conditioning. Our community also offers gracious amenities for all residents, including laundry facilities, a state-of-the-art fitness center, 2 pools, tennis court, two lighted sport courts, playground, and more! We take pride in being pet-friendly and welcome your cats and dogs. Join us at the Abner to enjoy a location and amenities which will make you glad to call our community your home. For more details, contact us or schedule a tour online today! If you would like to see a video tour of our property, please visit our website now! (RLNE7309443)
Read More...
Results within
5 miles of
Spartanburg
1 of 10
Verified
93 Units Available
3 Bedrooms
$1,079
1060 sqft
Welcome to Southern Pines Apartments in Spartanburg, South Carolina. We have one, two, and three-bedroom floor plans with Washer/ Dryer connections available in specific units. Southern Pines offers two swimming pools, an onsite fitness center, a cyber cafe, and a laundry facility. Our community is an easy commute to BMW, hospitals, Amazon, Adidas, area colleges, and major highways. Southern Pines is conveniently located off Business 85 at Exit 7. We invite you to visit our community today!
Read More...
1 of 27
Verified
14 Units Available
2 Bedrooms
$1,185
1123 sqft
3 Bedrooms
$1,464
1217 sqft
Comfortable homes with ceiling fans and plush carpeting. Bike storage available. Residents get access to a playground, cafe, fire pit and pool. Easy access to I-85. Close to Va-Du-Mar McMillan Park.
Read More...
1 of 22
Verified
16 Units Available
2 Bedrooms
$1,278
1086 sqft
3 Bedrooms
$1,393
1280 sqft
Spacious, open-plan 1-3 bedroom apartments feature balconies and walk-in closets. The landscaped community has a gym, pool and clubhouse, and is close to Westgate Mall for shopping needs. I-26 offers freeway access.
Read More...
Results within
10 miles of
Spartanburg
1 of 6
Verified
4 Units Available
2 Bedrooms
$1,285
1198 sqft
3 Bedrooms
$1,355
1305 sqft
Come home to The Lofts at Inman Mill in Inman, SC and experience vibrant living surrounded by a historic community atmosphere. Each loft is thoughtfully designed incorporating the original architectural elements of the building with sleek, modern additions. Originally constructed in 1901, the former textile mill anchored the community of Inman and brought everyone together. The mill was closed in 2001 and repurposed in 2019 when it was renovated into contemporary one, two and three bedroom lofts and is once again, bringing a community of neighbors together. Our charming community provides our residents with an unbeatable location. Just a few miles away are the Hollywild Animal Park, Woodfin Ridge Golf Club, Spartanburg Science Center and so much more! We are also conveniently located 9 miles from the University of South Carolina Upstate. No matter how you spend your day, the Lofts at Inman Mill will always be happy to welcome you home! Please give us a call to schedule a personalized tour of our impressive community in Inman, SC.
Read More...
1 of 5
Verified
19 Units Available
2 Bedrooms
$1,259
1038 sqft
3 Bedrooms
$1,473
1373 sqft
Luxury Apartment Living Near Greenville and Spartanburg, SC. Our new apartment community in Boiling Springs, SC, offers one, two, and three-bedroom apartment homes in an inviting setting that features best-in-class amenities inside and out. Conveniently located near I-26 and I-85, these apartment homes allow easy access to downtown Greenville, Spartanburg, USC Upstate, and Spartanburg Community College. Welcome home to fresh interiors with modern details that include white cabinetry, stainless steel kitchen appliances, granite countertops, and wood-style flooring. Relax with neighbors at our resort-style swimming pool or hit the gym with our 24-hour fitness center located at the beautiful Peachtree Village Apartments community clubhouse. View a complete list of community amenities here and see all Peachtree Village Apartments have to offer.
Read More...
1 of 22
Verified
21 Units Available
2 Bedrooms
$1,489
1026 sqft
3 Bedrooms
$1,759
1220 sqft
Welcome to Ryder Juction. The crossroad between authentic and upscale. Conveniently located in the heart of the idyllic Greer, South Carolina and minutes to BMW, Prisma Health and Greenville-Spartanburg Airport. Our brand new apartment community provides beautiful scenery for relaxation and outdoor activities for those seeking new adventures. Ryder Juction provides an escape from the hectic pace of everyday life. Indulge in the small town charm of Greer. Close to dining, shopping, and gathering places, including Greer Station. Or if nature is what you need, visit countless outdoor destinations in the foothills of the Blue Ridge Mountains. Contact us today to find your next perfect home!
Read More...
1 of 22
2 Bedrooms
$1,600
1034 sqft
The Lofts by the Lake is a unique rental community located on the 7.5-acre property of a 19th-century textile mill. Located along the banks of Apalache Lake and its dramatic dam and waterfall. Nestled in the foothills of the Blue Ridge Mountains. Lofts by the Lake is easily accessible with a short 15-mile drive to Greenville and Spartanburg, and just one mile north of Greer, a city with a thriving Main Street and the community spirit of a small village. Lofts by the Lake has five different levels and over 35 unique unit styles. More than half of our apartment homes have wonderful lake views. Many of the lakeside units include lofted master suites. The units range in size from one to three bedrooms. Units on the ground level have private patios or decks. The top-level homes have soaring ceilings ranging in height from 18-20 feet. The panoramic views of the lake, waterfall, and surrounding area, make this property truly a "must-see"!
Read More...
Frequently Asked Questions
Frequently Asked Questions (FAQs)
How much is rent for an apartment with a fitness center or a gym in Spartanburg?
Rental prices for apartments with a gym in Spartanburg range from $950 to $2,400 per month.
How many apartments with a gym are available for rent in Spartanburg?
Currently, there are 5 apartments with a gym available for rent in Spartanburg.
How can I find a cheap apartment in Spartanburg?
You can find the lowest-priced apartments in Spartanburg by using the cheap apartments filter.
City Guide for Spartanburg, SC
In "The Upstate" of South Carolina lies the city of Spartanburg, an oasis for those who desire an urban lifestyle with all of the natural beauty of countryside living. To snag the best rentals in town, read on and learn everything Spartanburg has to offer. See more
What to keep in mind when looking for apartments with gyms in Spartanburg, SC
Apartment complexes with a gym offer a valuable amenity to Spartanburg renters looking to get fit and slash their gym membership. However, not all gyms are the same.
Make a list of your must-haves in a gym setting. Ask about the variety and age of any cardio machines. Also ask about any weight training equipment and free weights.
Consider the spaciousness of the workout area. Some apartment gyms are small. Those can create tension with tenants looking to squeeze in a workout before or after work.
If you enjoy circuit training, make sure there's enough space to spread out and get in the workout you want.
Cleanliness is also crucial to an apartment gym experience. During your apartment tour, carefully inspect the fitness area to check for cleanliness and any extra perks. Also consider the potential savings if you can cancel a gym membership!
Towels, an attendant, flat-screen TVs, and a locked door for exclusive tenants access can all add value to your apartment gym experience.