22 Things to Know Before Moving to Miami, FL
1. What's it Like Living in Miami?
Miami is a coastal metropolis that's home to 454,279 people. It's the third-most populous metropolitan area on the East Coast.
The overall Miami-Dade county population spans 2.76 million and 74.3% speak a non-English language, including Spanish, Haitian, and some Portuguese. It's easy to see and hear, why Miami is nicknamed the "Capital of Latin America" with over 72.7% of the population being of Hispanic and Latino descent.
In 1566, admiral Pedro Menéndez de Avilés claimed the area that is now Miami and became Florida's first governor. A mission was created and the area was claimed for Spain. The name Miami came from the Mayaimi tribe who lived in the region during the 1600s.
Miami is the only major city founded by a woman, whose name was Julia Tuttle. She was responsible for convincing oil tycoon Henry Flagler to extend his railroad from Central Florida to Miami.
Miami is known for its strong industries in finance, commerce, culture, arts, and international trade. It's the largest urban economy in Florida and the 12th largest in the US. Miami is also a thriving commercial center with a GDP of $344.9 billion. In 2020, it was classified as a Beta + level global city by the Globalization and World Cities Research Network (GaWC).
Beyond the growing economy, Miami is also a hotspot for nightlife, tourism, and outdoor recreation.
2. Cost of Living in Miami
Miami is reasonable for big city living in comparison to New York. However, the nightlife and food scene adds up fast. According to Payscale, the cost of living in Miami is 14% higher and housing is also 44% higher than the national average.
Here's an idea of how much things cost when moving to Miami, as reported by Payscale:
Energy bill: $165.31
Loaf of bread: $3.51
Doctor's visit: $107.39
$2.93 for a gallon of gas
Recently, the average rent in Miami rose slightly to $1,639 for a one-bedroom apartment and $2,141 for a two-bedroom apartment. To live comfortably in a one-bedroom apartment in Miami, you need an income of at least $65,560 a year or $32.78 an hour. For a two-bedroom apartment, that raises to at least $85,640 a year or $43.92 an hour.
The Census Bureau reported that the median income in Miami was $44,268 as of 2020. By comparison, the median income is $64,994 in the rest of the US.
Keep in mind that those figures are different from the basic living wage. Living above the poverty threshold in Miami requires $16.78 an hour for a full-time employed single individual. You'll need to aim higher to afford nightlife, vacations, and restaurants.
3. Who's Moving to Miami?
According to our most recent migration report, renters from New York, Chicago, and Boston are all considering moving to Miami. Similarly, people in Miami are considering moving to Orlando and New York. These renters in Miami are also searching for apartments in Atlanta.
Learn more about how to move to a new state.
4. Personal Income Taxes are Nonexistent
You'll save some money on taxes when you live in Miami. Like the rest of Florida, residents in Miami don't pay personal income tax or sales income tax in Florida. There is a 6% Florida sales tax rate, and property taxes are higher than the national average.
5. Transportation
Miami offers low-cost options to get around the streets of the city. Hop on the Metrorail, Metromover, and Metrobus. You'll end up avoiding parking fees and get to see some sites in the process. Fares on Miami's public transportation run as low as $.10 for a shuttle bus with fares typically reaching $2.25.
Transportation will impact your budget when you move to Miami. Expect to spend about $5,113 on transportation as a single adult. Families of two working adults and a child need at least $9,378.
6. There's More Than Just the Beach
Miami may be known for the beach, but there's more to do and see. Residents aren't fans of the touristy areas. Instead, they hit the local galleries, Calle Ocho, and shopping.
7. Everyone is a Gym Rat
Despite not everyone lying around the beach all day, Miami locals like to work out and are still swimsuit ready. The year-round warm weather, nightlife, and fashion scene make looking good contagious.
8. Hurricane Weather is an Issue
Miami's tropical weather makes it an appealing place to move to. However, that comes with some downsides. Muggy summers and hurricane weather are common.
Miami's currently ranked in the top five most vulnerable cities for hurricanes in the US. Researchers also say Miami has a 16% chance of experiencing hurricane impact during any given year.
9. Central AC is Everywhere
There's good news and bad news about central air conditioning. It's everywhere, but can also make dining out or seeing a movie chilly. Bring along an extra layer to stay comfortable when you duck inside to beat the heat.
10. Miami Has Some Serious Traffic
Traffic swells when tourists flock to Miami year-round. Studies show the average commute is 56 minutes. That makes it among the worst commute times in the country.
Plan accordingly or hop on public transportation to take the edge off and occupy yourself with your gadgets.
11. Everything is on Miami Time
Get used to the laid-back lifestyle when you live in Miami. It's always "Miami time" when you live in the city. That means your watch isn't going to help much. It's common for Miamians to keep to loose schedules and show up fashionably late.
12. 3:05 p.m. is Miami's Coffee Break
About the only thing not on "Miami time" is its coffee breaks. In 2012, the City of Miami issued a proclamation that 3:05 pm is cafecito time. Set a Google alert and get ready to savor sweet and hot Cuban coffee for a caffeinated jolt.
13. You Really Can Party 24/7
Miami has a party reputation for good reason. The city holds a 24-hour liquor license. They put that into good use when it comes to their nightlife scene. You can stay out until 5 a.m. and dance the night away. Then, head to the after-party before breakfast.
14. Pucker Up
Shaking hands is still en vogue in Miami. However, kissing on the cheek is super casual and the thing to do around Miami. And if someone is really happy to see you, they might even smooch you on both sides of your cheeks.
15. Critters are Common
Miami is not for the faint of heart if you can't stomach bugs, critters, and other creepy crawlies. Get ready for flying cockroaches, otherwise known as Palmetto bugs, swirling around your apartment complex. You might also spot some spiders, snakes, and gators in the general area.
16. Miami Takes Its Events Seriously
Miami's party reputation spills over into its famed annual events, including Calle Ocho/Carnaval. The colorful, spirited one-day festival takes place each year around Little Havana to honor Cuban-American culture.
17. Brush Up on Your Spanish
Miami's Spanish roots are alive and well and make knowing the language a major bonus. Up to 30% of people in Miami only speak Spanish. About 60% can speak at least some Spanish. You certainly don't need it to get by, but it will make local life easier and more fun.
18. You Can Do Miami on the Cheap
Miami doesn't boast a cheap reputation for nightlife and entertainment. However, the city does offer its share of free activities and fun around the city.
Look for art walks, free days at the Perez Art Museum, and free movies at the New World Symphony in Miami. That'll help keep some of your entertainment budget in check.
19. Dress for Success
Miami isn't a casual kind of city unless you're at the beach or hitting the gym. People don't dress down in sneakers and jeans to go out and about in Miami. Strappy sandals, bling, and high fashion are the norm for nights out on the town.
20. There's a Difference Between Miami and Miami Beach
People often interchangeably use the terms Miami and Miami Beach as the same thing. But they're actually two different places. Miami and Miami Beach are two distinct municipalities that have separate governments and mayors.
21. Miami is the Only City Surrounded by Two National Parks
You can still enjoy nature when you live in Miami. The city holds the unique distinction of being the only city with a national park on each side. Although there are over 800 parks in the city, Biscayne National Park and Everglades National Park are its crown jewels.
22. You Can Live a Glam Life in Miami
If you have the glam life in mind, Miami can deliver. There are plenty of high-rise apartments, upscale boutiques, and nightlife to choose from. You'll also find your share of celebrities, influencers, and fashionistas turning out for Miami's nightlife.
Finding Your Miami Apartment
Ready to move to Miami? Start apartment hunting with Apartment List to find your dream neighborhood and apartment!
If you're interested in other Florida cities, learn more about:
Orlando:
Tampa:
Learn more about the best and the cheapest places to live in Florida as well as the cost of living in Florida.
FAQs: What to Know Before Moving to Miami
What's the weather in Miami?
Miami enjoys a tropical climate, making it appealing for spring breakers to snowbirds. Yet, there are downsides, like humid summers and hurricane threats. Miami is ranked in the top five most vulnerable cities for hurricanes. Researchers also determined Miami has a 16% chance of experiencing hurricane impact during any given year.
What's the timezone in Miami?
Miami is on Eastern Daylight Time. The city is in the same time zone as New York City.
What to do in Miami?
Miami may be known for sunshine and South Beach, but it also offers culture and nightlife. Residents enjoy local galleries, Calle Ocho, and shopping at colorful, upscale boutiques. Miami is also home to over 800 parks and is the only city with a national park on each side.
What county is Miami in?
Miami is situated in Miami-Dade County and is the most populous county in Florida. It's also the seventh-most populous county in the United States.
What are the benefits of moving to Miami?
Miami offers scores of benefits for newcomers from the tropical weather, nightlife, lack of income tax, and fun things to do, including parks and museums. The job market is robust but not nearly as competitive as areas like Los Angeles or New York City. Miami is also a melting pot of global cultures with a significant Latin American representation and diverse neighborhoods.
What are the pros and cons of living in Miami?
Miami boasts many pros and a few cons to consider before moving. Locals enjoy everything from entertainment to sunny beaches and nightlife. You can live on the beachfront and offset your costs with the lack of state income tax. However, traffic is a mess in Miami, and the humid summers and hurricane weather are significant downsides. The cost of living is also on the rise.
Where are the best places to live in Miami?
Miami offers colorful, diverse neighborhoods. For upscale living, Coral Gables is among the ritziest in Miami. Coconut Grove is more relaxed with chic shops and shopping. Locals enjoy high-rise views in Aventura, where you can shop till you drop. In South Beach, the glitz and glam club scene stays open until 5 am.
Read more about the best neighborhoods in Miami.
What's it like living in Miami?
Miami is home to miles of beachfront, a diverse population, culture, and nightlife. The area is desirable for newcomers and tourists looking for a tropical backdrop without compromising urban amenities. The city never seems to sleep, and you can find something to do until the wee hours of the night.
What are the taxes in Miami?
Florida residents enjoy a lack of state income tax, leaving more room in your budget. The county's sales and use tax rate is 7% when you live in Miami. This figure includes a state sales tax rate of 6% plus a 1% surtax.
What jobs are popular in Miami?
Miami is the world's cruise capital and home to hospitality industries, restaurants, international trade, and retail. Finance is also a popular sector for work. Miami boasts the largest concentration of international banks in the country. Miami's Civic Center has also transformed into a hub for research, medical centers, and biotechnology.
What universities are in Miami?
Miami isn't just a great place to work; it's also appealing to college students looking for year-round Florida living. The Miami metropolitan area is home to 59 colleges, universities, and technical schools. The biggest institutions in the city include Miami Dade College, Broward College, and Nova Southeastern.
What are things to do in Miami?
Miami is home to dozens of attractions and, of course, sprawling beaches. Locals and tourists make their way to Vizcaya Museum and Gardens, the outdoor Dolphin Mall, Zoo Miami, and the Miami Design District. You can also take in a concert or basketball game at American Airlines Arena. Or head to Everglades National Park, Biscayne National Park, and Big Cypress National Preserve to reconnect with nature.
Share this Article
AUTHOR
Susan Finch is a freelance writer and content manager focusing on local experiences, travel, and anything relating to really good food and craft brews. Her work has appeared in travel guidebooks and national magazines and newspapers.
Read More
Limited Time
Win a year of free rent!
Enter for a chance to win by February 28, 2023 | Learn more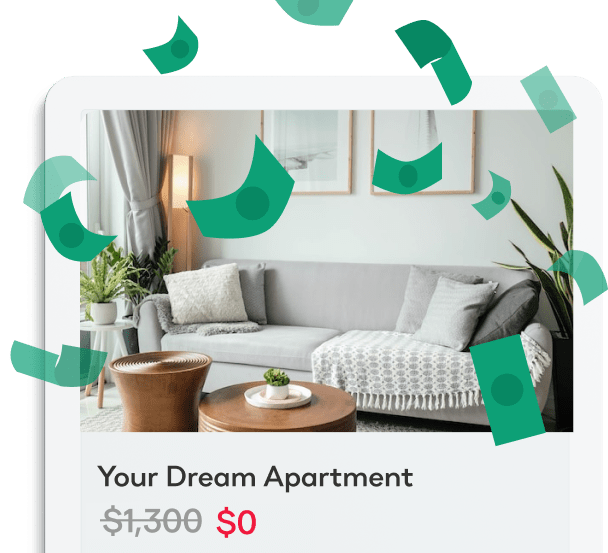 Get started by taking our personalized quiz
Subscribe to our Newsletter
Stay up to date on the latest apartment hunting tips.
Next Up
15 Best Neighborhoods in Miami, FL
Average Rent in Miami & Rent Price Trends
Cost of Living in Miami, FL 2023