Cost of Living in Orlando, FL 2022
Orlando is known as City Beautiful, the nickname given to this Floridian city in the early 1900s. The popular urban planning movement transforming other larger cities, like Denver, Detroit, and Cleveland, was often referred to as City Beautiful, so local officials in Orlando deemed it appropriate for this location.
The city was made famous as the home of both Disney World and Universal, but aside from these international tourist attractions, Orlando has tons to offer. Between the shopping malls, nightlife, golf courses, and world-famous theme parks, Orlando sees upwards of 60 million visitors annually.
For those that choose to call Orlando home, they enjoy year-round warm weather, affordable living, and entertainment options galore. Regardless of the reason, you find yourself interested in moving to Orlando, you'll want to get a better idea of your potential costs. Since you're considering moving to Orlando, let's take a closer look at the cost of living in Orlando to understand better how much you'll need to live there comfortably.
Orlando Housing Costs
Orlando rents are rapidly rising since this time last year, along with many cities in Florida and across the country. According to the latest Rent Report on Orlando, the median rent index is $1,662 for a one-bedroom apartment and $1,409 for a two-bedroom. Despite the drop in rent prices in the latter half of last year, rates have begun taking a turn and have continued to trend upward for the previous six months.
Overall, the city's year-over-year rent growth is above the state average of 25.7%. At 26.6%, Orlando's rent growth rate is significantly higher than the national average of 15.3% by 11.3%. With such a high rent growth average across the state, not surprisingly, many of the largest cities within Florida have seen significant increases in rent prices.
The most expensive city in the state is Miami which has seen a 26.5% growth in rent prices year over year, with the current median rent for a two-bedroom apartment at $2,122. Other major cities include St. Petersburg and Jacksonville, which have seen 25.6% and 18.4% increases, respectively.
Orlando Transportation
Throughout Orlando, all modes of transportation are open and available, including air travel, rental cars, taxis, ride-share services, and public transportation. The public transportation currently available throughout the city is provided by SunRail and Lynx.
SunRail is the commuter rail option powered by Motive Power Industries' diesel-electric commuter locomotive. These double-decker passenger cars provide travelers with ultimate performance, reliability, and convenience. Ticket fares on SunRail range from $2 for a reduced one-way journey and $3.75 for a round-trip ticket.
Alternatively, Lynx is the local bus service that connects with SunRail, offering additional services such as NeighborLink, FastLink, ACCESS LYNX, LYMMO, and Vanpool. Ticket fares on Lynx range anywhere from $1.00 for discounted single rides up to $4.50 for an all-day pass. To help frequent riders save some cash, you can opt for a 7-day or 30-day pass option.
If you're a single adult without children, you'll spend about $5,509 for transportation in Orlando over a year. A family of four, including two working adults and two children, will pay $12,709 for transportation in one year. Thankfully, gasoline prices are around $3.41 per gallon, slightly below the national average of $3.92.
Orlando Food Costs
Added to the entertainment options Orlando has to provide is its colorful and diverse culinary landscape. While living in the city, it's worth checking out some famous dishes like the ribs at Morimoto Asia, Nashville Hot Chicken at Cask & Larder, or Butter Chicken Tacos at Pig Floyd's.
Thankfully, dining out in Orlando is relatively cheap and costs an average of $18.50 for a meal at an inexpensive restaurant. A three-course dinner for two people at a mid-range restaurant will run $70 without alcohol or dessert.
In Orlando, single adults without children can expect to spend at least $3,351 on food per year. However, if you're a family of four with two working adults and two children, you can expect to pay $7,417 per year for food.
You can anticipate costs similar or slightly below the national average for food items purchased from the local Orlando Publix, Lucky's Market, or Whole Foods. For example, one gallon of regular milk will run you $3.77 in the grocery store, with the national average being $3.36.
Orlando Healthcare Costs
Healthcare is an additional cost worth noting when looking at the cost of living in Orlando. Whether you visit your doctor minimally, only as needed, or have a medical condition requiring you to see them more regularly, having medical insurance helps keep your costs more manageable. In addition to routine visits, should you encounter any emergencies in your new hometown, it will be nice to know you'll be able to afford the care you need.
You will want to account for proper medical care when planning your budget in Orlando, as healthcare should always be considered an essential cost. A single adult without children will pay around $2,871 for medical care over the year. Two working adults with two children will pay $9,449.
Orlando Utilities
Many people flock to Florida as the state is known for its consistently warm and sunny weather year-round. Orlando, in particular, is known for long, hot summers and short, cool winters. The coldest month in Orlando is in January, with an average overnight low temperature of 49.3°. The hottest months of summer are mid-June through mid-September, where the average daytime high is typically 82°.
Because the summers are humid and muggy, you'll need to account for higher utilities to keep cool. Orlando's basic utilities include electricity, heating, cooling, water, and garbage, running $178.09 for a 915-sq. ft. apartment. Adding on the Internet with 60 Mbps or more with unlimited data, cable/ADSL will cost you an extra $74.71 for a total of $252.80 each month.
As you can imagine, these costs can quickly add up over time, which is why it's a good idea to understand better how much utilities will cost in an apartment before moving. Thankfully, having this knowledge will allow you to budget accordingly for this sometimes overlooked expense.
Fitness and Entertainment
The city of Orlando has fitness and entertainment opportunities for everyone. However, if you like to spend your time in a local gym for workouts, you'll want to consider club membership costs at Iron Religion Gym, Rock Hard Fitness, Gym Downtown, or others in the area. Thankfully, these costs are relatively low, with a fitness club membership fee for one adult costing $38.01 monthly.
If you're looking for some entertainment, you can purchase a seat at the local cinema for $13 without snacks or drinks. Otherwise, check out the world-famous Disney World or Universal, but get ready to pay a hefty price to do so.
Orlando also has tons of other, more affordable entertainment options. You can visit museums, including some of the most popular like the Orlando Science Center, the Orlando Museum of Art, and the Orange County Regional History Center. The city also has several parks to enjoy for those who prefer to stay outdoors, including Bill Frederick Park, Dickson Azalea Park, and Lake Eola Park.
Other Expenses to Consider in Orlando
Yet another reason so many people find living in Florida so appealing is that the state is known for its low taxes. Florida has no state income tax, though there are some other minimal taxes Floridians are expected to pay. Specifically, the sales tax rate in Orlando combines the Florida state sales tax rate of 6% with the County sales tax rate of 0.5%.
If you plan to move from out of state, you'll want to make sure you pay attention to additional costs, including cross-country movers, storage, hotels, and transportation. Big moves like this may also require even more fees, such as apartment application fees, security deposits, pet deposits, and other add-ons, so be sure to plan as best as you can in your budget.
Furnishing your new apartment is yet another overlooked expense that can easily add up quickly if you're not careful. Thankfully, you can learn tips on how to decorate your apartment on a budget and stick to it so you don't go overboard.
What Salary Do I Need to Live in Orlando?
If you know what type of lifestyle you plan to lead in Orlando, you can begin figuring out your recommended salary. The living wage in Orlando is $17.61 per hour, which is the basic wage required to pay for essentials such as housing, food, and necessities. Keep in mind that the living wage will force you to live pretty frugally as it does not account for any extra costs like dining out or entertainment.
You can also look at the average salary index in Orlando, which is $57,204 per year, roughly $27.50 per hour. The living wage, average salary, and recommended salary are three very different figures. You can use the 30% rule for rent to determine your recommended salary in Orlando.
According to the 30% rule, you should not be spending more than one-third, or 30%, of your gross income on rent to live comfortably. For example, according to this rule, if your rent is close to the median for a one-bedroom apartment in Orlando and costs $1,409, your monthly wages should be at least $4,696.67 per month or $56,360.
While this figure might seem easily attainable, much like the living wage, this recommended salary is also for a very basic lifestyle. You'll need to pursue a higher salary, a less expensive apartment, or both if you anticipate having additional living costs, including the occasional Disney World trip.
Thankfully, the typical annual salaries for common professions in Orlando are highly competitive. The three highest typical annual salaries belong to Management, Computer, and Mathematical, and Architecture and Engineering positions, respectively.
Job Market in Orlando
Orlando has a slightly less healthy job market compared to metro areas of similar sizes. Some of the city's largest employers include Walt Disney World Resort, JetBlue Airways, the University of Central Florida, and the Golf Channel.
The unemployment rate in Orlando is 3.8% equal to the current national average. Not surprisingly, this rate took a significant hit as a direct result of the pandemic. Thankfully, we are seeing a steady recovery as businesses become open once again.
Final Thoughts
Orlando might be the place for you whether you are looking to move somewhere with warm weather year-round, a booming culinary scene, or a low cost of living. Register with Apartment List today and start checking out the thousands of available apartments to rent in Orlando!
Learn more about the best, cheapest places to live in Florida, and the cost of living in Florida.
FAQs: Cost of Living in Orlando in 2022:
How expensive is an apartment in Orlando?
Rent for a one-bedroom apartment in Orlando costs $1,409. A two bedroom apartment in Orlando costs $1,662.
What is the cheapest rent in Orlando?
Currently, the cheapest rent in Orlando is for a one-bedroom apartment. You can expect to pay an average of $1,409 in rent.
How expensive is it to live in Orlando?
Orlando locals spend an average of $1,409 for a one bedroom apartment. If you're a single adult, you'll spend about $3,351 on food per year. However, if you're a family of two working adults and two children, you'll spend an average of $7,417 per year for food.
Transportation in Orlando costs $5,509 a year for a single adult. A family of two working adults and two children will pay an average of $12,709 for transportation in one year.
Is Orlando cheaper than Miami?
Orlando is cheaper than Miami. A one bedroom apartment in Orlando is $1,409. A one bedroom apartment in Miami costs $1,662.
How far is Orlando from Tampa?
Orlando is 102.2 miles to Tampa. It takes about two hours to drive from Orlando to Tampa via I-75 N and FL-50 E.
How far is Orlando from Miami?
Orlando is 236.4 miles to Miami via the Florida Turnpike. It takes almost four hours to drive between Orlando and Miami.
How far is Orlando from Kissimmee?
Orlando to Kissimmee is 22.4 miles via Florida's Turnpike. It takes 22.4 miles to drive between Orlando and Kissimmee.
What is the population of Orlando?
According to the US Census Bureau, the population of Orlando was 307,573 in 2020.
What is a good salary in Orlando?
The Census Bureau reports that the average salary for Orlando residents is $57,204. However, to stick to the rule of spending only 30% of your monthly income on rent, you need an average income of $56,303 to live comfortably in a one bedroom apartment in Orlando.
Share this Article
EMILY KHO
Emily is a professionally trained writer who covers a wide range of topics but specializes in business and hospitality content. With over a decade of professional writing experience in the hospitality industry, Emily comes from a strong background in the field backed with a BS from the world-renowned William F.
Read More
Limited Time
Win a year of free rent!
Enter for a chance to win by February 28, 2023 | Learn more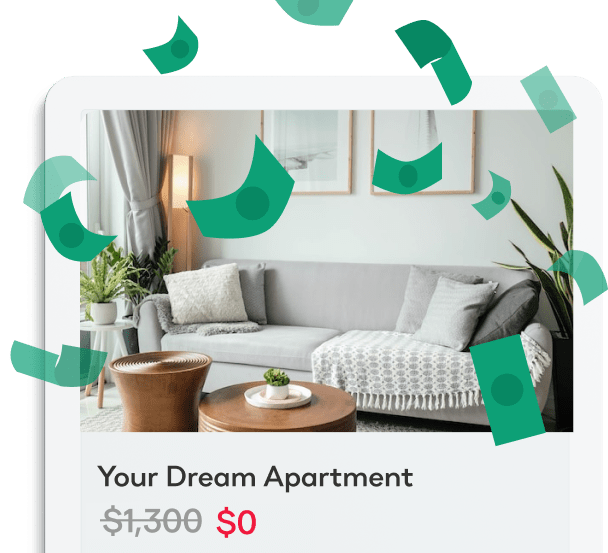 Get started by taking our personalized quiz
Subscribe to our Newsletter
Stay up to date on the latest apartment hunting tips.
Next Up
10 Best Places to Live in Florida, 2021
19 Things to Know Before Moving to Orlando, FL
20 Best Neighborhoods in Orlando, FL