264

Short-term Apartments for rent in Newnan, GA

Finding a short-term apartment in Newnan takes some leg work to find the right location, price point, and lease terms. You may need to rent a short-term apartment due to a new job... Read Guide >
1 of 9
Verified
10 Units Available
2 Bedrooms
$1,658
1190 sqft
Secluded, 1-3 bedroom apartment community just minutes from I-85. Close to Downtown Newnan shopping. Apartments have ceramic backsplashes, nine-foot ceilings and hardwood-style flooring. Outdoor community fireplace, dog park, car wash area.
Read More...
Limited Time
Win a year of free rent!
Enter for a chance to win by February 28, 2023 | Learn more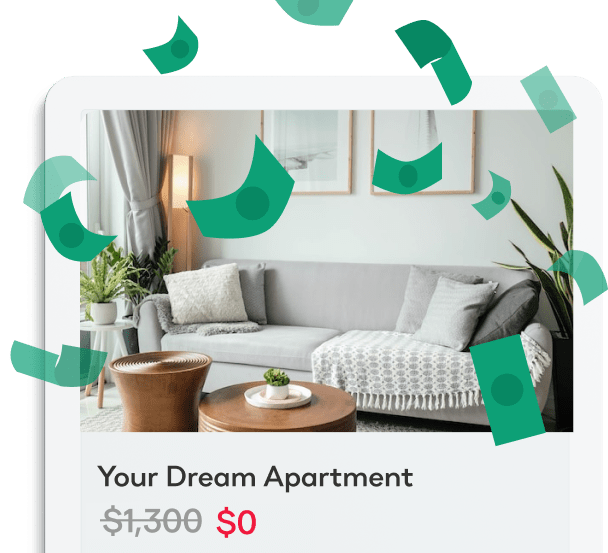 Get started by taking our personalized quiz
1 of 37
Verified
22 Units Available
2 Bedrooms
$1,900
1046 sqft
3 Bedrooms
$2,489
1423 sqft
You'll know you've arrived the moment you step on the grounds, as you proceed down the manicured, tree-line boulevard. You'll feel the comfort of home even before you reach the gates. Once inside, our craftsmen-chic architecture evokes the easy warmth and style that are hallmarks of Promenade. As a resident here, with a world of amenities at your service, you'll enjoy a standard of apartment living unprecedented in Newnan. A mere 40 miles southwest of Atlanta. At the intersection of Newnan Crossing and Lower Fayetteville Road. This is where you'll find Village Square - a remarkable new master-planned community that's home to The Promenade - and so much more to come Places to dine with friends and family. Retail shops to keep life moving and modern office spaces to take care of business. A community plaza with an amphitheater playing host to year-round events, entertainment and a multitude of reasons to get out, socialize and make lasting memories. It all comes pedestrian-friendly, just footsteps from where you live via The LINC, an impressive 25.5 mile pathway system through the city of Newnan. Not to mention our location offers proximity to some of the city's finest schools and hospitals, and is just a mile away from the new I-85 interchange. It's everything you need, and it's easy in, easy out like never before.
Read More...
1 of 16
Verified
19 Units Available
2 Bedrooms
$1,730
1276 sqft
3 Bedrooms
$2,050
1519 sqft
Stillwood Farms is the Definition of Luxury Living, while Catering to the needs of the Modern Lifestyle within the Heart of Newnan! We Offer Spacious 1, 2 & 3 Bedroom Apartment Homes in Newnan, GA, with Quick Access to I-85 and Close to Fabulous Shopping, Dining & Exploring in Historic Newnan. Stillwood Farms Provides Flexible Lease Terms, Monthly Resident Activities and our 6-Star Customer Service Pledge! Schedule your Personal Tour with us Today!
Read More...
1 of 23
Verified
8 Units Available
Near E Washington and Field streets, with proximity to First Avenue Park Greenville Street parks. Property amenities include on-site laundry and dog park. Enjoy in-unit features such as a dishwasher and oven.
Read More...
1 of 26
Verified
25 Units Available
2 Bedrooms
$1,834
1088 sqft
Springs at Newnan is a beautiful, luxury apartment community located in Newnan, GA. The community offers great amenities such as a resort-style swimming pool, community clubhouse and a state-of-the-art fitness center.
Read More...
1 of 28
Verified
24 Units Available
2 Bedrooms
$1,623
1013 sqft
3 Bedrooms
$2,151
1309 sqft
Spacious, luxury 1-3 bedroom apartments minutes from downtown Newnan, GA. Modern kitchens, 9-foot ceilings, walk-in closets, hardwood floors, laundry hookups, patio/balcony. Pet-friendly community with resort-style pool, sundeck, fitness center. Dining and shopping nearby.
Read More...
1 of 31
Verified
6 Units Available
When you come home to Brighton Farms, you're coming home to a new tradition in apartment home living. In fact, you'll be arriving home to a beautiful residential neighborhood surrounded by acres of lush parklands, mature trees, elegant landscaping, a spring-fed lake, and a gently meandering stream. The serenity of the setting and the elegance of your home simply makes a statement that compels you to stay.
Read More...
1 of 41
Verified
35 Units Available
2 Bedrooms
$1,489
1177 sqft
Community amenities include 24-hour maintenance, clubhouse and tennis court. Apartments feature 9-foot ceilings, crown molding and custom routed cabinetry. Located steps from Lowe's, Publix and The Home Depot.
Read More...
1 of 27
Verified
11 Units Available
2 Bedrooms
$1,766
1012 sqft
Crafted for comfort, convenience and community. Pet-friendly apartments with hardwood flooring, lush carpeting, ceramic tile entryways and ample storage space. Fireplace and ceiling fans in select units.
Read More...
Results within
1 mile of
Newnan
1 of 20
Verified
41 Units Available
2 Bedrooms
$1,320
1150 sqft
3 Bedrooms
$1,540
1330 sqft
1-4 bedroom apartments feature fireplace, in-unit laundry, extra storage and private patio or balcony. Residents have access to multiple pools, fire pits, fitness centers and car wash areas as well as business center.
Read More...
Results within
10 miles of
Newnan
1 of 32
Verified
29 Units Available
2 Bedrooms
$1,629
1065 sqft
3 Bedrooms
$2,029
1310 sqft
Beautiful complex close to the Westpark Walk Shopping Center, as well as a number of great restaurants and schools. Community features a tennis court and fitness center.
Read More...
1 of 36
Verified
8 Units Available
2 Bedrooms
$1,625
1181 sqft
3 Bedrooms
$1,790
1433 sqft
This charming apartment community offers spacious interiors with new kitchens and modern features. On-site putting green, pool area, sundeck, and fitness center. Near area's best attractions.
Read More...
1 of 34
Verified
8 Units Available
2 Bedrooms
$1,525
1143 sqft
3 Bedrooms
$1,636
1433 sqft
High-rise community with fantastic views. On-site amenities include a fitness center with group activities, a fire pit, and an outdoor kitchen. Spacious interiors offer balconies or a patio.
Read More...
1 of 20
Verified
18 Units Available
2 Bedrooms
$2,066
1090 sqft
Unlike any other apartments in the area, The Dylan at Fairburn brings you all the comforts of home with our modern farmhouse style apartments and townhomes. Designed to impress and outfitted with all the essentials, we've left no detail unaccounted for. Our location offers convenient access to I-85 and is just a short distance to Hartsfield Jackson International Airport. If you work in the film industry, the airlines, or already call Fairburn home, come nest with us, you won't be disappointed. We are the perfect choice for a stress free on the go lifestyle.
Read More...
Frequently Asked Questions
Frequently Asked Questions (FAQs)
How much is rent for a short-term apartment in Newnan?
Rental prices for short-term apartments in Newnan range from $1,050 to $3,150 per month.
How many short-term apartments are available for rent in Newnan?
Currently, there are 9 short-term apartments available for rent in Newnan.
City Guide for Newnan, GA
Newnan's claims to fame are zombies, death and apocalypse. But don't panic: fortunately it's only in the fictional sense because the second season of the hit TV show "The Walking Dead" was filmed here, as was a scene from the movie "Zombieland." Despite this link to the cool trend of zombies, Newnan is actually a very nice, normal town. You're guaranteed a totally zombie-free life here.
Newnan is actually one of the hottest suburbs on the far outskirts of Atlanta in Coweta County. Newnan is about 30 miles southwest of Atlanta and is a quaint but rapidly growing place to escape from the hustle and bustle of the city. Although the town was founded in 1828, it was mostly just a sleepy little hamlet until Atlanta started to grow astronomically and people spread out in all directions in search of more space. See more
What to keep in mind when looking for short-term apartments in Newnan, GA
Finding a short-term apartment in Newnan takes some leg work to find the right location, price point, and lease terms. You may need to rent a short-term apartment due to a new job, a relationship change, or to explore a new city before committing to staying. Whatever the reason, short-term apartments can provide the flexibility that traditional leases don't.
Before signing a rental agreement or short-term apartment lease, study all of the details thoroughly. Renters usually have more restrictions and rules to follow when renting a short-term apartment. For starters, you usually can't make modifications like painting or hanging pictures.
Short-term apartments are ideal for flexibility, but also don't protect the renter long-term. You could face the possibility of rent increases on a monthly basis. The landlord could also decline to renew your lease and leave you looking for another short-term rental.
If your main priority is flexibility, a short-term apartment is an ideal situation. However, ensure that you fully understand the rental agreement terms before signing.