Last updated February 3 2023 at 5:18 AM
155

Short-term Apartments for rent in West Haven, UT

Finding a short-term apartment in West Haven takes some leg work to find the right location, price point, and lease terms. You may need to rent a short-term apartment due to a... Read Guide >
1 of 26
Verified
13 Units Available
2 Bedrooms
$1,636
1079 sqft
3 Bedrooms
$1,508
1183 sqft
Apartments feature vaulted ceilings, smart home technology, granite countertops and stainless steel appliances. A smoke-free community. On-site splash pad, garages and basketball court. Resort-like pool and spa.
Read More...
Limited Time
Win a year of free rent!
Enter for a chance to win by February 28, 2023 | Learn more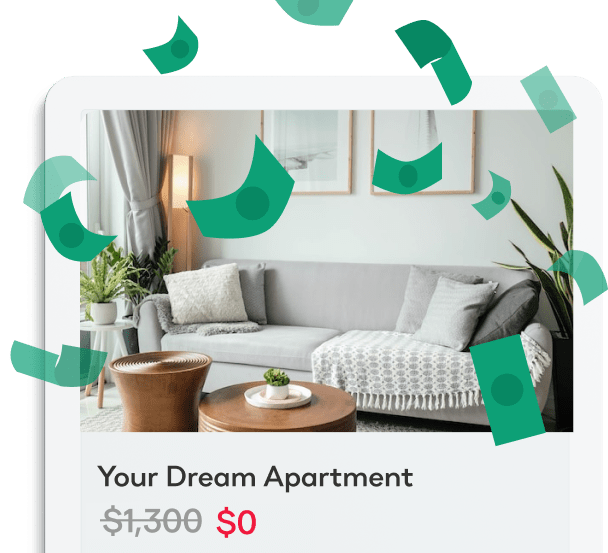 Get started by taking our personalized quiz
Results within
5 miles of
West Haven
1 of 28
Verified
12 Units Available
Prime location on the golf course with beautiful views. Community has 24 hour gym, laundry, tennis court and pool. E-payments available for easy rent payment. Units have been recently renovated.
Read More...
1 of 13
Verified
2 Units Available
3 Bedrooms
$1,969
1461 sqft
1 of 37
Verified
9 Units Available
2 Bedrooms
$1,603
1070 sqft
The Pointe is a brand-new apartment community crafted to accommodate the concept of delightful West Point living. Our walkable neighborhood makes getting to and from the grocery store, several restaurants, and two local parks both a convenience and a pleasure. Modern amenities span from washers/dryers in your open-concept interior, to our resort-style pool and a resident lounge with Wi-Fi.
Read More...
1 of 26
Verified
5 Units Available
We are Open! Call Today to Schedule your Tour!
1 of 20
Verified
19 Units Available
Cherry Creek Apartments are situated on a hill overlooking Ogden Valley right near I-15. These simple but luxurious apartments include dishwashers, hardwood floors, and outdoor space as well as access to the amazing community amenities.
Read More...
1 of 11
Verified
2 Units Available
2 Bedrooms
$1,699
1119 sqft
Welcome to Liberty Junction! Liberty Junction Apartments and the surrounding community in downtown Ogden, known as The Junction, offer a perfect blend of the amenities and entertainment you want and the lifestyle you deserve. You can shop 'til you drop, dine at world class eateries, and catch a movie at the thirteen-screen megaplex theater right at your doorstep. Liberty Junction Apartments offers spacious studio apartments, one and two bedroom apartments or townhome floorplans. Each apartment home comes equipped with a designer kitchen, a washer and dryer and will be wired for high speed internet. With all of the crossroads you come upon every day, make it easier on yourself at this Junction.
Read More...
Results within
10 miles of
West Haven
1 of 30
Verified
15 Units Available
Overlook apartments offers recently renovated studio and one-bedroom apartments with hardwood floors, dishwashers, and in-unit laundry. It is a pet-friendly community with a huge gym and seasonal pool.
Read More...
1 of 15
Verified
2 Units Available
3 Bedrooms
$2,099
1478 sqft
1 of 22
Verified
8 Units Available
Lease with 7th West Midtown and find that home is always close by. Whether heading out for your daily commute or bouncing from shop to shop around the streets of Layton, you'll never be more than a few minutes from your sleek place at the city's newest apartment community. Call or book a tour to learn more about our top-end amenities, lavish finishes and impressive variety of high-class amenity spaces.
Read More...
1 of 17
Verified
23 Units Available
2 Bedrooms
$1,790
1139 sqft
3 Bedrooms
$2,025
1456 sqft
The Heights 1-, 2-, and 3-bedroom apartments bring new light to Clearfield, Utah. Our polished apartment homes showcase upgraded interior finishes, resort-style pool, fitness center with yoga studio and stunning mountain views. Explore our expansive outdoor seating with barbecue grills along with a resident lounge, clubhouse and internet cafe - all just outside your door.
Read More...
1 of 36
Verified
18 Units Available
2 Bedrooms
$1,473
1034 sqft
3 Bedrooms
$1,994
1152 sqft
Luxurious touches in apartments include granite counters, hardwood floors, and walk-in closets. Playground, pool, and round-the-clock gym on site. Less than half a mile to Vae View Park. Easy access to I-15 for commuters.
Read More...
1 of 48
Verified
27 Units Available
2 Bedrooms
$1,566
1052 sqft
3 Bedrooms
$1,799
1306 sqft
City Guide for West Haven, UT
West Haven only became an incorporated city in 1991, when the two unincorporated communities of Wilson and Kanesville were combined into one.
The city has grown a fair bit since 2000 when the population was only just under 4,000. Now (or as of the 2010 census) it's over 10,000, which is significant growth in only 10 years. Found in Weber County, Utah, West Haven is only 35 miles to the north of Salt Lake City, with Great Salt Lake only a few miles to the west and Uinta-Wasatch-Cache National Forest the same distance east. See more
What to keep in mind when looking for short-term apartments in West Haven, UT
Finding a short-term apartment in West Haven takes some leg work to find the right location, price point, and lease terms. You may need to rent a short-term apartment due to a new job, a relationship change, or to explore a new city before committing to staying. Whatever the reason, short-term apartments can provide the flexibility that traditional leases don't.
Before signing a rental agreement or short-term apartment lease, study all of the details thoroughly. Renters usually have more restrictions and rules to follow when renting a short-term apartment. For starters, you usually can't make modifications like painting or hanging pictures.
Short-term apartments are ideal for flexibility, but also don't protect the renter long-term. You could face the possibility of rent increases on a monthly basis. The landlord could also decline to renew your lease and leave you looking for another short-term rental.
If your main priority is flexibility, a short-term apartment is an ideal situation. However, ensure that you fully understand the rental agreement terms before signing.