Last updated February 6 2023 at 5:11 PM
1

Apartments in Walterboro, South Carolina
Check out 1 verified apartments for rent in Walterboro, SC. Some apartments for rent in Walterboro might offer rent specials. Look out for the rent special icon!
1 of 5
3 Bedrooms
$1,250
1025 sqft
This home is just 40 minutes from downtown Summerville, few minutes to Walterboro, schools, shopping and restaurants. Ready to move in. As you enter the home, you are greeted by open living room and floor plan with hardwood floors. The home as a large open kitchen with lots of cabinet space. The bedrooms are spacious. Back yard is big and No HOA!
Read More...
Limited Time
Win a year of free rent!
Enter for a chance to win by February 28, 2023 | Learn more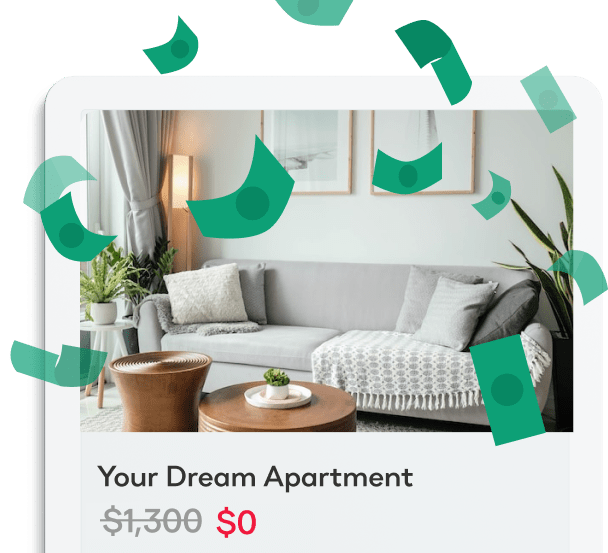 Get started by taking our personalized quiz
Looks like we didn't find many exact matches.
Please adjust your preferences so we can find the best matches for you!
Find an apartment for rent in Walterboro, SC
Searching for an apartment for rent in Walterboro, SC? Look no further! Apartment List will help you find a perfect apartment near you. There is 1 available rental unit listed on Apartment List in Walterboro. Click on listings to see photos, floorplans, amenities, prices and availability, and much more!
Tired of browsing? Take our personalized quiz. You'll answer a couple of simple questions and we'll put together a list of Walterboro apartments that are best for you. We'll also factor in your commute, budget, and preferred amenities. Looking for a pet-friendly rental, or an apartment with in-unit washer and dryer? No problem, we'll provide you with apartments that match that criteria.
You can trust Apartment List to help you find your next Walterboro, SC apartment rental! After all, everyone deserves a home they love.
Frequently Asked Questions
Frequently Asked Questions (FAQs)
How can I find a pet-friendly apartment in Walterboro?
You can use the pet-friendly filter to find apartments that allow pets.
How can I tour apartments during the COVID-19 pandemic?
While some Walterboro properties may not allow visitors at this time, most are open for business by phone or email. Please reach out to them directly for virtual touring options. Additionally, some properties may offer video and 3D tours, which can be found on the listing details page.
How much should I pay for rent in Walterboro?
The answer to this question depends on your household income and a couple of other factors. You can use our Rent Calculator to figure out how much you should spend on rent in Walterboro.
How can I find off-campus housing in Walterboro?
You can use the off-campus housing filters to find apartments near colleges located in or around Walterboro. Some of the colleges and universities in the area include Trident Technical College, Medical University of South Carolina, College of Charleston, Citadel Military College of South Carolina, and Savannah College of Art and Design.