All Cities
All Counties
"I do believe I've got it made. I'm cooling off in the shade of the pine trees in your yard. The Delaware's-a-down the hill. The water there's a lonely thrill. You best not go it alone. You're living for that border town. So cry your tears tomorrow. Cause we're going down. We're going down." --Neal Casal, "Delaware Station."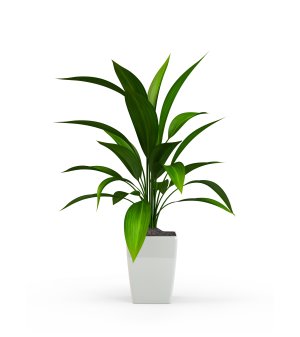 All good things don't necessarily come in small packages -- witness items like jury duty notices and cable bills -- but Delaware does prove the old adage true. Delaware is the second smallest state in the U.S., but within its tightly drawn borders, Delaware boasts a number of historical, mid-sized cities, quaint coastal towns, shopping hubs and tourist destinations. With easy access to New York City, Philadelphia, Washington D.C. and Baltimore, Delaware has become a gem of the mid-Atlantic, especially for those looking to flee the bustle of these metropolitan areas.
Benefits of Renting in Delaware
Legal Tax Evasion
Delaware is a choice destination for a number of major business due to the state's beneficial business tax laws. Homeowners see the same benefits. Delaware has some of the lowest real estate taxes in the U.S., and no private property tax. This allows Delaware residents to invest in rental homes without having to pay Uncle Sam huge taxes. Did we mention no sales tax or inheritance tax, as well?
A Little Something for Everyone
We all remember Wayne and Garth from _Wayne's World _taking a shot at Delaware. "Hi. I'm in Delaware," said Garth with a look of bored horror on his face. However, Delaware is actually a culturally and geographically diverse state for its size. When you're hoping to find an apartment in Delaware, you must consider what lifestyle suits you best. Are you more of a metropolitan urban dweller, a rural pioneer or an aspiring beach bum? Each region in Delaware has something to offer, and with only three counties, the state's geographic and cultural divides are pretty well-documented. In fact, most Delaware residents don't refer to what town they're from when asked. They answer by county: New Castle, Kent or Sussex.
Choosing the Right County for You in Delaware
New Castle County: Of Delaware's three counties, New Castle is the most affluent and metropolitan. It is home to Wilmington, Delaware's largest city, where you'll find the University of Delaware and Wilmington University. You can find an attractive house rental in New Castle. This area is also the most densely populated and smallest county of Delaware. The housing market here is a bit more competitive than in other counties. However, New Castle is beautiful in an old American kind of way, with ancient graveyards, traditional English gardens, town greens and Colonial-era homes dotting the county.
Kent County: Although less populated and industrialized than New Castle, Kent County offers residents both close access to the amenities of New Castle and proximity to Delaware's beaches. It's also home to Dover, Delaware's capital. If you're looking for an apartment rental that's close to both metro amenities and relaxing weekend getaways, Kent County may be for you. Dover is a highly livable city of 37,000 residents and houses a number of Delaware's destinations, such as the Delaware State Museum and the Dover International Speedway. Recently, Dover has also become the host city of the critically acclaimed FireFly Music and Arts Festival. Who says Delaware doesn't know how to rock 'n roll? Party on, Wayne.
Sussex County: Although the largest in size of the three counties, this is the most rural. All the same, Sussex County has seen a 25% population increase in the last decade. It seems the word is out about the beautiful beaches and rolling hills. The pristine sands of Rehoboth Beach, Bethany Beach and Dewey Beach are mid-Atlantic tourist hot spots. However, Sussex County beaches are also a great place to live, and finding three-bedroom houses for rent near the sound of crashing waves is not impossible.
DE Renter Confidence Survey
National study of renter's satisfaction with their cities and states
Here's how DE ranks on:
C
Jobs and career opportunities
D
Recreational activities
---
Overview of Findings
Apartment List has released Delaware's results from the third annual Apartment List Renter Satisfaction Survey. This survey, which drew on responses from over 45,000 renters, provides insight on what states and cities must do to meet the needs of 111 million American renters nationwide.
"Delaware renters expressed general satisfaction with the state overall," according to Apartment List. "They gave most categories above-average or average scores."
Key findings in Delaware include the following:
Delaware renters gave their state a B overall.
The highest-rated categories for Delaware were state and local taxes, which received an A, and social life and pet-friendliness, which both received A- grades.
The areas of concern to Delaware renters are safety and low crime rate (F) and recreational activities (D).
Millennial renters are moderately satisfied with their state, giving it an overall rating of B.
Delaware earned similar scores to nearby Pennsylvania (B) and did relatively well compared to New Jersey (D), but earned lower scores than Maryland (A-).
Delaware earned similar scores to other states nationwide, including Tennessee (B), Arizona (B) and Maine (B).
The top rated states nationwide for renter satisfaction include Colorado, Alaska, South Dakota, Idaho and Minnesota. The lowest rated states include Wyoming, Arkansas, Mississippi, West Virginia and Louisiana.