Last updated February 6 2023 at 4:48 PM
6

Apartments in Newberry, South Carolina
Newberry Apartment Renter's Guide
Overview
---
Population Density: 1,141.1 people/sq mile
---
What locals are saying
Newberry, South Carolina: where the battlegrounds of the Revolutionary War combine with arts culture and a strong food scene to create what may possibly be the perfect American town.
In the South Carolina midlands, nestled between Charleston and Greenville, Newberry is a historic enclave surrounded by beautiful woodlands and appointed with antebellum-era buildings
Newberry, South Carolina: where the battlegrounds of the Revolutionary War combine with arts culture and a strong food scene to create what may possibly be the perfect American town.
In the South Carolina midlands, nestled between Charleston and Greenville, Newberry is a historic enclave surrounded by beautiful woodlands and appointed with antebellum-era buildings. The pace of life is easy, and the proximity to major cities allows for a quick trip for a night on the town. Newberry has been named on several Best Small Towns in America lists, and there are plenty of reasons why. The downtown is a gathering place for business and for fun. Dozens of shops and restaurants provide options for every taste. Festivals are held throughout the year, giving a celebratory air to the small town; don't miss Oktoberfest or the Taste of Newberry. In the summer, the farmers market takes over Memorial Park every Saturday, giving residents access to the freshest local produce. This town was founded in 1789, so find a house for rent dating from decades past, and join in the historic living available in Newberry.
Moving to Newberry
It may be difficult to find a month-to-month lease in Newberry, so you should be ready to move for at least a year, though the quality of life in Newberry might just keep you there forever. As with many such towns, the apartments for rent are older, with the charm of hardwood floors, built-in shelving, and the like, but with the vibe of years past comes the proportions of years past, and you should keep this in mind when looking at places. Measure your furniture first, so you don't have to borrow a handsaw to cut your couch in half. Newberry is a college town, so you'll want to move after the school year is over, when more rental apartments will be available. Start looking a few months before, however, as many landlords will list properties before they become vacant. The rental homes in Newberry are affordable compared to the average in South Carolina and the vibe is laid-back and friendly, which would make moving there easy.
Neighborhoods of Newberry
Newberry has a neighborhood for every preference. If you're the outdoorsy type, there is seclusion. If you're a social butterfly, you'll find satisfaction in bustling downtown living. This town has something for everyone.
City Center: Downtown Newberry is home to buildings of character, with whole blocks full of structures on the National Registry of Historic Places. One-bedroom apartments are available on a budget, or spend a little more and get a two-bedroom apartment with a little more space. Live walking distance from the hustle and bustle of city center, which is a truly old-fashioned town square, a center of business, entertainment, and culture.
Jalapa: In Newberry's northwest, on the edge of the Sumter National Forest, Jalapa is home to many rental properties that overlook the scenic natural surroundings. Drive down the road to Wise's Barbecue and enjoy a plate of slathered ribs or pulled pork. Retreat to a home in a secluded area and enjoy your morning coffee, listening to the birds chirp, or cultivate your green thumb by planting a garden on spacious property, or jump on Route 76 for a short drive to downtown Newberry.
Beth Eden: If Jalapa is beautiful on the edge of Sumter National Forest, Beth Eden is heaven immersed in it. Colonial rental homes are available, with sprawling lawns and moss-covered retaining walls. Just minutes from walking trails and hiking areas, this area is perfect for the outdoorsy person. Beth Eden is a neighborhood for those who want to feel as though they've left civilization behind, while knowing that the amenities of the city are a short drive away.
Living in Newberry
Historic Downtown
No pre-fab, cookie-cutter apartments for rent here! Find your artistic side in downtown Newberry. The Newberry Opera House frequently hosts some of the best musicians in the business. Loretta Lynn has performed there, along with many other legends. Take a walk around the town square on a fall evening, drink a coffee and absorb the vistas of days gone by. The smells, the sights, the sounds; the sensory experience of downtown Newberry will leave you elated!
Dining
Feed your inner foodie with culinary delights from Newberry. Half Full Coffee and Wine Bar is a local hot spot for breakfast, lunch or happy hour. The menu is small but inviting, attracting a variety of people for early morning gatherings over java. Later in the evening, wine is poured by the glass or bottle and paired with a Tapas-style appetizer menu. Enjoy a date night or special occasion at Steven W's, where the finest seafood and steaks are served, and the owner, who is also the chef, will make frequent trips out of the kitchen to talk with customers. It is fine dining food paired with Southern hospitality. Finally, a lunchtime gem: the Cabana Caf̩ serves up sandwiches and soup in a warm and inviting atmosphere.
Outdoor Living
Newberry offers up much for the outdoorsy person. At the north end, Sumter National Forest provides hiking, walking trails, boating, fishing, picnicking and equestrian trails to satisfy every interest. Or go south to Lynch's Woods Park, a smaller forest, open 24 hours with sheltered picnic areas and large campsites in close proximity to hiking, biking and walking trails. The Wells Japanese Garden, built in 1930 by a local resident, is now owned by the city of Newberry. Featuring pagoda-inspired buildings, still ponds, exotic fauna and ornate bridges, the Japanese Garden is a fine place for a stroll or some quiet meditation. Lake Greenwood, located in the southwest end of Newberry County, provides residents with miles of shoreline. Enjoy boating and fishing year round, and the Lake Greenwood State Recreation Area, providing RV or tent camping, perfect for a weekend getaway. A short drive away, you can boat and fish at Lake Murray as well, with an expansive waterfront and plenty of boating opportunities, where some of the finest small-mouth and large-mouth bass fishing in the state can be found.
Southern Charm
If you enjoy feeling like you're walking the streets where history was made, you will love your new life in Newberry. The neighbors are friendly, and you can find plenty to do in this cultural hot spot. With no shortage of places to live in, you'll find a place you love in no time in this cozy town that's like a slice of European flair dropped in the middle of South Carolina!
Newberry Crime
---
Overall Crime
Overall crime in Newberry is above average in comparison to the national average.
Violent Crime
Above Average
The level of violent crime in Newberry is above average compared to the national average violent crime rate.
Property Crime
Above Average
The level of property crime in Newberry is above average compared to the national average property crime rate.
Top Schools in Newberry
---
Elementary Schools
Boundary Street Elementary School
Gallman Elementary School
Newberry Elementary School
Start Your Apartment Search
How many bedrooms are you looking for?
Check out 6 verified apartments for rent in Newberry, SC. Some apartments for rent in Newberry might offer rent specials. Look out for the rent special icon!
1 of 5
2 bedroom in Laurens. Wood flooring throughout. Pet friendly-- no aggressive dog breeds. No appliances included. Apply online at magnoliarentalmanagement.com/rental-application or call 864-845-1408 to schedule a showing. $425 base rent + $20 resident benefit package = $445/Month Contact us to schedule a showing.
Read More...
Limited Time
Win a year of free rent!
Enter for a chance to win by February 28, 2023 | Learn more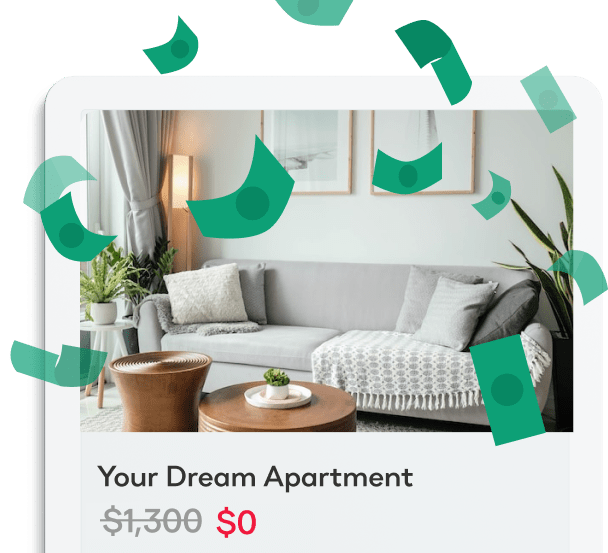 Get started by taking our personalized quiz
1 of 16
3 Bedrooms
$1,550
1374 sqft
Lake Community- This home has private community access to Lake Murray. Ranch style home offering 3 bedrooms and 2 baths. Eat in Kitchen with bay window and tile floors. Great room has french doors leading to rear patio. Primary Bedroom Suite also has french doors leading to rear patio. Bedrooms 2 and 3 are on the front of the home. Home includes outside rear deck in addition to the patio, a shed, and partically fenced backyard. Lot is .61 acre and can park your boat, camper, trailer in the rear portion of the yard.
Read More...
1 of 42
3 Bedrooms
$2,800
1705 sqft
Beautiful water front home for rent. Located in Leesville, enjoy privacy on the 2 acre lot, fish, put your boat in the water, and enjoy afternoons on the wrap around porch. Inside, the home features 3 bedrooms and 3 bathrooms, open concept living and kitchen areas with beautiful finishes that include a rock wall, hard surface counter tops and vaulted ceilings. Walk-in closet in the master, master bath features a soaking tub and walk-in shower. Call for your private showing today!
Read More...
1 of 21
3 Bedrooms
$2,500
1295 sqft
This is a Fully Furnished, Utilities included Short term rental. Welcome to the Stylish Red Rooster located in the heart of the town of Chapin. Located within walking distance of the Lazy Creek Taphouse and within a block of downtown Chapin. This home is on a half acre lot and not in a subdivision.. The floors are all bamboo no carpet other than rugs in the house. The master bedroom has a King memory foam mattress and private bathroom w/ double vanities. The two guest rooms have Queen sized memory foam mattresses. Out back is an extra large concrete patio with firepit and chairs. Call for immediate move-in discount and special winter rates!!!! Contact us to schedule a showing.
Read More...
Get the best commute
Get matched with your optimal commute
1 of 8
Just minutes from downtown Newberry and Newberry College and the hospital! Freshly painted with modern look. Carpet, vinyl and ceramic flooring. All electric central heat and air Laundry connections in storage unit. Parking at back door of unit. No Pets No Vouchers Accepted You can do a self showing using the Rently box on the front door any day of the week between the hours of 7am and 8pm. Call the number on the sign in the in window and get instructions on how to enter the property. If you would like to apply, go to www.trinitypmsc.com, click on Property Search, and locate the property you would like to apply for and click Apply Now. Application fee is $60 per person. Anyone 18 or older that will be residing in the home must apply. Credit, criminal and eviction history is checked. WE DO NOT ADVERTISE ON CRAIGSLIST! If you see an ad on Craigslist from our company it is a scam. Please contact us directly. Phone: 864-534-3479 Website: www.trinitypmsc.com Rental Terms: Rent: $825, Application Fee: $60, Security Deposit: $825, Available Now Pet Policy: Cats not allowed, Dogs not allowed This property allows self guided viewing without an appointment. Contact for details.
Read More...
1 of 32
4 Bedrooms
$1,550
1782 sqft
Lake access home in Churchill Landings in Prosperity. Common dock and boat ramp area for your use on Lake Murray.Privacy next to SCE&G land. 4 bedrooms and 2.5 bathrooms. Front porch and Back deck for relaxing. All appliances provided not including washer and dryer. Wood burning fireplace. Natural gas available. Big back yard with fruit trees. Creek back in the woods to enjoy. Call to see this one today!
Read More...
Find an apartment for rent in Newberry, SC
Searching for an apartment for rent in Newberry, SC? Look no further! Apartment List will help you find a perfect apartment near you. There are 6 available rental units listed on Apartment List in Newberry. Click on listings to see photos, floorplans, amenities, prices and availability, and much more!
Tired of browsing? Take our personalized quiz. You'll answer a couple of simple questions and we'll put together a list of Newberry apartments that are best for you. We'll also factor in your commute, budget, and preferred amenities. Looking for a pet-friendly rental, or an apartment with in-unit washer and dryer? No problem, we'll provide you with apartments that match that criteria.
You can trust Apartment List to help you find your next Newberry, SC apartment rental! After all, everyone deserves a home they love.
Frequently Asked Questions
Frequently Asked Questions (FAQs)
How can I find a pet-friendly apartment in Newberry?
You can use the pet-friendly filter to find apartments that allow pets.
How can I tour apartments during the COVID-19 pandemic?
While some Newberry properties may not allow visitors at this time, most are open for business by phone or email. Please reach out to them directly for virtual touring options. Additionally, some properties may offer video and 3D tours, which can be found on the listing details page.
How much should I pay for rent in Newberry?
The answer to this question depends on your household income and a couple of other factors. You can use our Rent Calculator to figure out how much you should spend on rent in Newberry.
How can I find off-campus housing in Newberry?
You can use the off-campus housing filters to find apartments near colleges located in or around Newberry. Some of the colleges and universities in the area include University of South Carolina-Columbia, Benedict College, Wofford College, York Technical College, and Winthrop University.