9 Best Neighborhoods in Charleston, SC
Charleston, SC, is known for its stunning cobblestone walkways and historic sites. In Charleston, you'll find antebellum houses and southern charm that embraces its urban amenities, unlike your typical coastal town. You're never far from premier beaches and world-class dining. Whether you want to live in the heart of the nightlife or on a suburban island just minutes away, you can find everything you're looking for in Charleston.
Ready to make a move to Chucktown? Here are some of the best neighborhoods in Charleston.
1. Downtown Charleston
Downtown Charleston features cobblestone streets, stunning antebellum houses, music venues, cocktail clubs, rooftop dining, and oyster bars. Choose an apartment along King Street to get the most action, or look for a spot off-the-beaten-path to get quieter without leaving the vibrant city center.
Waterfront views are also available along the Ashley or Cooper River. Joey Riley Waterfront Park offers a reprieve from the Charleston harbor and family-sized swings. Living in Downtown Charleston is ideal for anyone who wants to walk everywhere, live in the middle of the action, or study at The Medical University of South Carolina. There's always something to see and do around this stunning waterfront neighborhood, so prepare to have year-round visitors.
2. Harleston Village
Georgian and Italianate buildings amount in Harleston Village. The neighborhood sits conveniently nearby The College of Charleston students and staff looking for quick access to campus and the heart of the city. The college is also home to Halsey Institute of Contemporary Art, a non-profit art institute for edgier regional art appealing to art lovers and students looking for creative inspiration.
Locals are convenient to King Street for scores of upscale boutiques, bars, and restaurants. There's also some nightlife located right in Harleston Village, with pubs offering food, live music, trivia nights, and DJs.
3. Cannonborough - Elliotborough
Cannonborough and Elliotborough were once two separate boroughs, though people now refer to them as the "Gateway to the Peninsula." Small businesses abound in this cozy neighborhood, including flower shops, bakeries, independent boutiques, and local eateries. For greenspace, Hampton Park and Brittlebank Park are a few blocks away. Or head over to Ashley River for boat landings and waterside fun.
Nightlife is sparse in the quiet neighborhood of Cannonborough - Elliotborough. D'Allesandro's Pizza serves as a favorite neighborhood pub with live Music Mondays and Team Trivia nights for a night on the town. You're also never far from Upper King's nightlife district, opening up the possibilities for an evening of late-night fun.
4. Wegener Terrace
Wagener Terrace is convenient to transit and local restaurants, but it's away from the bustle of Downtown Charleston. Instead of classical southern architecture and horse-drawn carriages, you'll find homes dating back to the 1940s and fewer tourists flooding the neighborhood amenities. People looking for a low-key lifestyle that's just minutes from all the nightlife Downtown will love this neighborhood. Young professionals settle in and work at the nearby Citadel University.
Despite its reputation for being slower-paced than Downtown, locals still have their pick of fabulous restaurants in Wagener Terrace, including Moe's Crosstown Tavern, Lewis Barbecue, and Butcher & Bee.
5. Avondale
Often referred to as the Downtown of West Ashley, Avondale is a neighborhood near Charleston with colorful murals, hip shopping, and trendy restaurants. Consignment and thrift stores, pup accessories, antiques, and herbal shops draw weekend shoppers. The West Ashley Greenway offers nearly 8 miles for walking, running, or biking that winds through Downtown and surrounding areas for green space.
Ackerman Park along Magnolia Road houses a dog run and seasonal farmers market. Nightlife options around the neighborhood include dining and dessert shops like Gala Desserts and a monthly storytelling series. Voodoo Tiki Bar + Lounge serves up tropical drinks, while Gene's Haufbrau offers an extensive beer list from the oldest still-operating bar in the neighborhood.
6. Park Circle
Park Circle is an up-and-coming neighborhood with a growing nightlife scene. Rent an apartment along East Montague Avenue to live steps from dining, wine bars, craft brews, nightlife, or live performance at the South of Broadway Theatre Company. History buffs come to see the Hunley submarine that disappeared in 1864 and wasn't re-discovered until 2000.
East Montague Avenue was once known as North Charleston's old "Main Street" and still boasts a downtown feel. The area is family-friendly, attracting newcomers and visitors to its festivals, food truck parties, and holiday festivities. As a result, Park Circle is quickly transforming into one of the most desirable neighborhoods in Charleston.
7. Daniel Island
Daniel Island is a 4,000-acre island situated between the Cooper and Wando Rivers. The planned community once served as a ranching, farming, and private hunting preserve owned by the Harry Frank Guggenheim Foundation. Locals walk, bike, or drive golf carts around the tight-knit community. Locals have access to resort-like amenities, including the Daniel Island Club, swimming, tennis, and fitness.
Daniel Island has its sports and entertainment center, the Volvo Car Stadium that houses 10,200 people. Today, the area boasts over 20 parks, 12 miles of trails and paths, and a yacht club. Volvo Car Stadium has just about everything you need, including Mediterranean fare, a micro-brewery, boutiques, and gift shops.
8. Mount Pleasant
The suburb of Mount Pleasant lies just across the Ravenel Bridge from Charleston and is popular with young professionals and families. Locals have their choice of the accessible Wild Dunes Beach, Sullivan's Island, or Seabrook Island. Mount Pleasant is also home to charming neighborhoods, including Old Village that earned a place on the National Register of Historic Places.
The area is also home to historical stops. The Point Naval Maritime Museum includes USS Yorktown dating back to World War II. There is also the former South Carolina governor's plantation, the Charles Pinckney Historic Site, which offers a look at Antebellum South with 28-acres of property.
9. James Island
James Island, Charleston sits between Downtown Charleston and Folly Beach. The island is a desirable choice as the closest suburb to Downtown Charleston. You can work, live, and play on the island with plenty of grocery stores, independent shops, movie theaters, and small businesses. You're also close to Downtown to enjoy the nightlife.
James Island is ideal for families looking for quality public and magnet schools. Young professionals also enjoy waterfront living and quick access to Downtown workplaces.
Which Charleston Neighborhood is Right for You?
Moving to Charleston and ready to start looking for your new home? Browse Apartment List to find that dream Charleston apartment.
Share this Article
AUTHOR
Susan Finch is a freelance writer and content manager focusing on local experiences, travel, and anything relating to really good food and craft brews. Her work has appeared in travel guidebooks and national magazines and newspapers.
Read More
Limited Time
Win a year of free rent!
Enter for a chance to win by February 28, 2023 | Learn more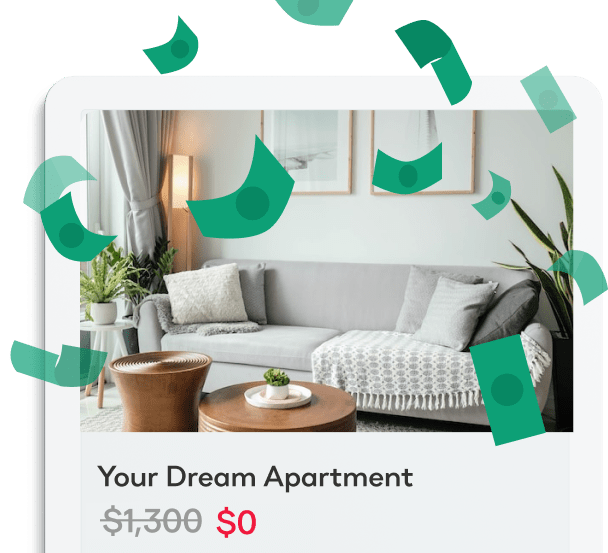 Get started by taking our personalized quiz
Subscribe to our Newsletter
Stay up to date on the latest apartment hunting tips.
Next Up
Apartment Hunting Checklist: Everything to Look Out For
How Much Does an Apartment Cost?
How Long Does it Take to Find an Apartment?