48

Apartments in Red Wing, Minnesota
Check out 48 verified apartments for rent in Red Wing, MN. Some apartments for rent in Red Wing might offer rent specials. Look out for the rent special icon!
1 of 4
New Windows - Refinished Floors - New Paint Tenant pays for unit electric (lights, appliances, heat, window AC) Street parking only (city owned public parking within one block) Laundry in hallway is shared with the other 1-BD apt tenant and is coin laundry (1-washer, 1-dryer) Newer remodeled bathroom and kitchen Close to main Street in Downtown Red Wing above Fair Trade Bookstore Original maple hardwood floors This historic downtown building was built in 1924 and has been recently renovated. This two story, brick construction is built on a limestone foundation. There is a bookstore on the main level and two 1-bedroom apartments above. The apartments have newer windows, appliances and is cable ready. Onsite Laundry helps make this a very desirable location.
Read More...
Limited Time
Win a year of free rent!
Enter for a chance to win by February 28, 2023 | Learn more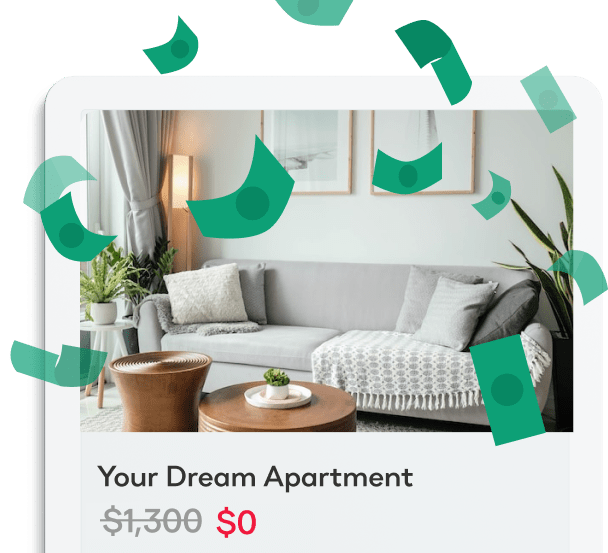 Get started by taking our personalized quiz
1 of 29
Just remodeled top to bottom. Nothing left untouched. New stainless kitchen with air fryer built into oven. Ice maker in fridge. Newer laundry. Just a few finishing touches and it will be ready to go. The other side is identical and is getting the same treatment. Tenant pays all utilities. Gas, and electric are split and the City water/ trash bill will be split 50/50. Limited to one off street parking spot. No Dogs. 3x rent gross income required. Deposit equal to 1 1/2 months rent.
Read More...
1 of 5
Unit 1 Available 04/01/23 309 Plum Street Redwing MN Unit 1 - Property Id: 1109487 You're going to love this one bedroom one bathroom home in downtown Red Wing! As an added bonus, the home has a dishwasher and a huge (unfinished) basement area for storage. Central A/C is included in the rent!! There is also coin-operated laundry on-site. Cats are welcome! On street parking only. Apply at TurboTenant: http://rental.turbotenant.com/p/309-plum-street-red-wing-mn-unit-1/1109487 Property Id 1109487 No Dogs Allowed (RLNE7918345)
Read More...
1 of 15
Available 04/01/23 208 Ball Field Drive Red Wing MN 55066 - Property Id: 656555 Great three bedroom one and a three-quarter bath townhome located in Red Wing. This home features an open layout on the lower level, hardwood floors, stainless steel appliances, a HUGE kitchen pantry. Upstairs, there is a cool loft area, washer and dryer and an en-suite bathroom in the master bedroom with very generous closet spaces in the bedrooms. Plus, the bonus of an attached 2 car garage and TONS of outdoor space to play and relax makes this home a rare find! Book your showing today!!!! Apply at TurboTenant: http://rental.turbotenant.com/p/208-ball-field-drive-red-wing-mn/656555 Property Id 656555 (RLNE7917817)
Read More...
Get the best commute
Get matched with your optimal commute
1 of 10
749 Plum St Red Wing, MN 55066 - Property Id: 555097 Two bedroom one bathroom single family home on centrally located Plum St in Red Wing. Bright open layout. Pets are welcome! Apply at TurboTenant: http://rental.turbotenant.com/p/749-plum-st-red-wing-mn/555097 Property Id 555097 (RLNE7911165)
Read More...
1 of 4
908 Bush Street Red Wing MN 55066 - Property Id: 908090 2 Bedroom 1 Bathroom Duplex Available NOW - Book your showing today!! Apply at TurboTenant: http://rental.turbotenant.com/p/908-bush-street-red-wing-mn/908090 Property Id 908090 (RLNE7575133)
Read More...
1 of 14
One- and two-bedroom cable-ready homes with plank flooring, walk-in closets, and temperature control. Residents get access to parking garages and a barbecue area. Thirty minutes from Minneapolis-Saint Paul International Airport.
Read More...
1 of 48
Verified
36 Units Available
Now leasing! The Quill is a 90 unit senior affordable housing project in Hastings, MN. It consists of 1 and 2 bedroom units, a clubroom, crafts room, fitness center, and a rooftop deck! Income restrictions apply. Income Restrictions by Household Size: 1 person | $49,320 2 people | $56,340 3 people | $63,360 4 people | $70,380
Read More...
1 of 2
3 Bedrooms
$2,345
1656 sqft
Make this charming 3 bedroom 2 bathroom house your new home! This home features a bright and spacious kitchen and dining room perfect for entertaining! The inviting living room offers ample room to enjoy an evening in or take your night outside to relax on back patio! Don't miss this opportunity to make this home yours. Contact our leasing agent for more information! Professionally managed by Pathlight Property Management, the exclusive property manager for Home Partners of America, offering excellent customer service, 24/7 emergency maintenance service, online application and payments, and pet-friendly options. The listing agent offers competitive rental co-broke commissions depending on the standard in the metropolitan area. To make your move-in smooth, trash, sewer, and water services are maintained in the owner's name and are available at the time of move-in. A utility service charge will be charged monthly, along with a one-time fee; all other utilities, such as electricity and gas, need to be maintained in the resident's name. To better serve our residents, Pathlight is pet-friendly with no breed restrictions. The lease agreement outlines applicable pet fees. In most states, there is a one-time $300 non-refundable pet deposit and $30 monthly pet rent. Service and assistance animals are exempt from any restrictions or pet fees with proper documentation. If your home has a pool, there is a $100 monthly pool fee. To ensure the best care for your HVAC system and, in turn, the air quality in your home, a monthly $15 fee for bi-monthly filter service applies. Broker participation welcome, so please contact your leasing agent for more information. For additional information on our application process and lease fees, please visit our online help center. Advertised rental prices and promotions are subject to change at any time. The information contained herein has been obtained through sources deemed reliable but cannot be guaranteed as to its accuracy. Any information of special interest should be verified with Pathlight Property Management. **ALERT: If you see an ad for this home on Craigslist, please notify leasemarketing@pathlightmgt.com. We do not advertise any of our homes on Craigslist and it is likely fraud.** This property allows self guided viewing without an appointment. Contact for details.
Read More...
1 of 1
5 Bedrooms
$1,995
1570 sqft
1 of 8
*** PLEASE READ LEASE TERMS /REQUIREMENTS BEFORE INQUIRING *** Clean, well -maintained one level Twin Home with large shared garage and off street parking. Stacked Washer/Dryer, Dishwasher, Microwave, Sink Disposal, Central Air. Tenant pays: Gas, Electric, Trash Removal, Internet Owner pays: Water, Sewer. Lawn and snow maintenance Well-Maintained Main level Twin Home
Read More...
1 of 16
184 Broadway - Property Id: 1094707 *Available February (early move in possible)* Great location, only a few minutes walk to campus or downtown. Located right between the RF campus and football field. This home features 3 bedrooms, 1 bathroom, laminate flooring kitchen/halway and carpeted living room and bedrooms. Has in unit laundry, 1 car garage with space for 2 additional cars in the driveway, central a/c, and more! This property has a private back yard. Lawn care and snow removal is the responsibility of the tenant. Pets are negotiable with additional monthly fees and deposit. Tenant would be responsible for electric, gas, water/sewer, garbage, internet and cable. Apply at TurboTenant: http://rental.turbotenant.com/p/184-broadway-river-falls-wi/1094707 Property Id 1094707 (RLNE7894257)
Read More...
1 of 14
3 Bedrooms
$1,850
1470 sqft
Townhouse Available February 1st, Vaulted Ceilings, Open Floor Plan, 2 Bath, Attached Garage - With occupied units, we can only do a showing after an application is approved. To apply, go to www.guardianprop.com Each adult would apply and upload last two pay statements and proof of other income. This 3 Bedroom, 2 full bath townhome is available February 1st. Beautiful and well maintained townhome features 2 full bathrooms, one upstairs and one on the main level, 3 Bedrooms with one on the main level that could be used as an office. The kitchen features tons of cabinet space as well as a large kitchen island. The living room is open to the rest of the main level. It has sliding glass doors that walk out to the back patio and yard. Windows throughout the home allow for lots of natural light. High vaulted ceilings on the main floor. Other additional features: large closets, separate laundry room, 2 car attached garage and central air conditioning. SORRY NO PETS - This is an association rule so we cannot make exceptions $50 Application fee per Adult We check income (gross household income must be at least 3 times rent), credit (must be 600+), criminal and rental history Rent includes trash and association dues Call Dakota at 612-298-6519 to schedule a showing For all units with forced air heating, residents will be enrolled in the Utility & Maintenance Reduction Program at an additional fee of $15 per month. This program ensures that high-quality HVAC filters are regularly delivered to the doorstep, saving our residents 5-15% on energy bills, offers a clean and healthy living environment, and reduces tenant liability.     Agent: Dakota DeHaven BROKER: GUARDIAN PROPERTY MANAGEMENT AND SERVICES LLC No Pets Allowed (RLNE3329810)
Read More...
Find an apartment for rent in Red Wing, MN
Searching for an apartment for rent in Red Wing, MN? Look no further! Apartment List will help you find a perfect apartment near you. There are 48 available rental units listed on Apartment List in Red Wing. Click on listings to see photos, floorplans, amenities, prices and availability, and much more!
Tired of browsing? Take our personalized quiz. You'll answer a couple of simple questions and we'll put together a list of Red Wing apartments that are best for you. We'll also factor in your commute, budget, and preferred amenities. Looking for a pet-friendly rental, or an apartment with in-unit washer and dryer? No problem, we'll provide you with apartments that match that criteria.
You can trust Apartment List to help you find your next Red Wing, MN apartment rental! After all, everyone deserves a home they love.
Frequently Asked Questions
Frequently Asked Questions (FAQs)
How much is rent in Red Wing?
Apartment Rentals in Red Wing start at $850/month.
How can I find a pet-friendly apartment in Red Wing?
You can use the pet-friendly filter to find apartments that allow pets.
How can I tour apartments during the COVID-19 pandemic?
While some Red Wing properties may not allow visitors at this time, most are open for business by phone or email. Please reach out to them directly for virtual touring options. Additionally, some properties may offer video and 3D tours, which can be found on the listing details page.
How much should I pay for rent in Red Wing?
The answer to this question depends on your household income and a couple of other factors. You can use our Rent Calculator to figure out how much you should spend on rent in Red Wing.
How can I find off-campus housing in Red Wing?
You can use the off-campus housing filters to find apartments near colleges located in or around Red Wing. Some of the colleges and universities in the area include Minneapolis Community and Technical College, Dunwoody College of Technology, North Central University, Augsburg University, and University of Minnesota-Twin Cities.