35

Studio Apartments for rent in Boise, ID

Studio apartments could offer the best of Boise living at a less expensive price tag than larger units. Look for the best buildings near entertainment, dining, and public transport... Read Guide >
1 of 19
Verified
16 Units Available
2 Bedrooms
$1,938
1072 sqft
Come Home to Our Boise Apartment Community Located just outside Downtown Boise and within walking distance from popular restaurants and shops, our Boise, Idaho apartment community offers the best of Boise at your front door. Upscale features like smart home technology and quartz countertops will make you proud to call any of our studio, one, and two-bedroom apartments for rent in Boise home. Convenience to major employers like Albertsons' Headquarters and St. Luke's Medical Center makes your everyday commute a breeze. Come home and sunbathe by our resort-style pool, or spend a cozy evening outside by the fire pit. And when the weekend rolls around, take advantage of our indoor bike storage and direct access to the Boise River Greenbelt with a ride along the water. Then, visit Fork or Bittercreek Alehouse for a fun evening out.
Read More...
Limited Time
Win a year of free rent!
Enter for a chance to win by February 28, 2023 | Learn more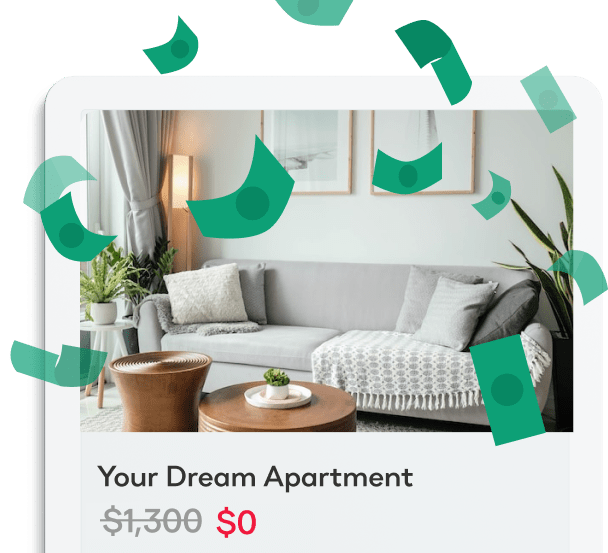 Get started by taking our personalized quiz
1 of 14
Verified
41 Units Available
Located in the vibrant West-Downtown Neighborhood of Boise, The Martha is a boutique-style community with unique floorplans to suit the most discerning apartment seeker. Here, you will find a pet-friendly, modern-designed studio, one- and two-bedroom apartment homes with full kitchens equipped with modern appliances and finishes, spacious restrooms, on-site parking, a dog-wash spa, secure covered bike parking, and a bike repair station. Situated for those that desire to work, learn, and play within walking distance of their front door. Join our VIP list to stay up to date on construction, pre-leasing updates, and tours.
Read More...
1 of 10
Verified
50 Units Available
Your fully renovated one-bedroom Boise apartment homes for rent provide you with a tranquil setting to relax and plan your next excursions in the city, on the trail, and every other place that life takes you. Find your perfect fit today at The Prospect!
Read More...
1 of 37
Verified
9 Units Available
Named after Boise's iconic Julia Davis, known for her kindness and gracious hospitality, JULES ON 3RD is all about coming together. Located adjacent to Julia Davis Park, in the emerald jewel of Boise's major cultural institutions, recreational pursuits, and more. JULES ON 3RD is thriving in the space where people meet place, arriving somewhere between the legends of where we've been and the stories we are writing as we go. Live in Boise's premier apartment community, with incomparable hospitality, upscale finishes and generous amenity spaces that are a true reflection of your lifestyle.
Read More...
1 of 19
Cozy Studio In Convenient Boise Location! - Cute fully furnished studio apartment. Less than a mile to BSU and the Boise Greenbelt. Just under 2 miles to downtown Boise. This is a converted garage next to a house but has its own private entrance, parking, and small yard area separate from the main house. All utilities are included, including the internet. This fully furnished Studio apartment is available for short or long-term lease. No Pets Allowed (RLNE7828121)
Read More...
1 of 15
Boise's Best Studio - Furnished - Cute North End furnished Studio for short to mid-term rental. Enjoy everything the North End has to offer. Close to shopping and State St bus routes. Short distance to downtown and area Hospitals, Parks, and the Greenbelt. 30 days and under available through the following platforms: Airbnb - https://airbnb.com/h/hazelstudio No Pets Allowed (RLNE7820900)
Read More...
1 of 1
Cute, quiet studio in a great neighborhood in Boise's Northend. Close to downtown, the Boise Greenbelt, Hyde Park, Camel's Back Park, and the Boise foothills hiking and biking trails. This studio features a full kitchen, queen size bed, and an awesome walk-in shower with a tankless water heater. Separated from the front house by a fence for privacy, with off-street parking next to the front door. Relax and enjoy this quiet residential neighborhood. No Pets Allowed (RLNE7801703)
Read More...
1 of 10
1901 1/2 S Federal Way Available 02/14/23 1901 1/2 Federal Way - Studio Apartment - Renovated studio apartment has 1 bath, parking spaces, 572 sqft and shares breezeway with 1901 Federal Way. This studio features open-concept living, with the bedroom, kitchen area, and living space within one neat, compact area. Laminate flooring throughout. The kitchen includes a stove/over, fridge, and a microwave. The bedroom area is situated in an alcove and the bathroom is separated with a beautiful corner shower with sliding door. Off of Federal Way and in close proximity to Parks, Downtown Boise, Broadway, Shopping Center, Bown Crossing and several restaurants. The tenant will not be responsible for lawn maintenance. The security deposit is $1,000. The tenant will be responsible for electricity, water, sewage/trash. No pets, please. Since there is a current tenant in this unit until 01/31/2023, Cobblestone requires an application to schedule a showing. To apply, go to our website www.cobblestonepropertymanagement.com. *Tenant will be required to purchase general liability insurance through Cobblestone's insurance vendor for $10.50 per month. Alternatively, you may purchase your own renter's insurance and list Cobblestone as an additional interest on the policy.* *Information deemed reliable but not guaranteed. Renter to verify all information* No Pets Allowed (RLNE7099077)
Read More...
1 of 5
One space available in a cute, modern salon in Boise! Rent includes utilities and use of lobby & washer and dryer. This space is suitable for hair, nails, eyebrows, or makeup. BYO clients! Due to location, walk-ins are uncommon. Please call or text Ashley for additional details or to schedule a time to visit the salon, (208) 861-1320
Read More...
Results within
1 mile of
Boise
1 of 4
Lease rate does not include utilities, property expenses or building services
Results within
10 miles of
Boise
1 of 10
Approximately 350 sq ft office suite on Main St in the heart of Downtown Kuna, ID. Corner of Main St and Ave C. The all inclusive rate includes utilities. No NNN charges or other fees. The building has just been fully renovated and features new floor to ceiling storefront windows on Main Street, solid core white oak doors, all new finishes inside and out, new ADA bathroom and a new heating/cooling system. Shared entry and bathroom with the sister space. Main St has recently undergone a full revitalization and Ave C is slated to be revitalized in 2023 with wider pedestrian friendly sidewalks, landscaping and angled parking for additional parking in front of this space. $1095/month
Read More...
Find More Rentals By
Find More Rentals in Nearby
Frequently Asked Questions
Frequently Asked Questions (FAQs)
How much is a studio apartment in Boise?
The average rent for a studio apartment in Boise is $1,481.
How much would it cost to rent a one-bedroom apartment in Boise?
The average rent for a one-bedroom apartment rental in Boise is $1,446.
How much do two-bedroom apartments go for in Boise?
The average rent for a two-bedroom apartment in Boise is $1,823.
City Guide for Boise, ID
Boise, Idaho is anything but a small northwestern town. The capital of Idaho, Boise is also the state's most populated city, with over 200,000 residents. Picturesque landscapes, culture and that homey feeling right in the middle of a metropolitan city are just a few of the factors that led to Boise being named one of the "Best Places to Live in 2009" by U.S. News and World Report. Stand anywhere and treat your eyes to the breathtaking views of its sweeping terrain. There's a reason why Idaho is ...
The Bench: Just south of Downtown is the area known as "the Bench." Named after the sudden increase in elevation, resembling a step, or more accurately, a bench (It's not called "the step," now is it?), The Bench (or Benches) was created long ago as a shoreline to the Boise River. These days, The Bench is home to many residential neighborhoods, mainly consisting of older, single-family houses built between the '60s- '80s, with a few newer homes and apartment complexes mixed in. Depending on where you're looking, rent prices can vary greatly. West Bench tends to be more expensive, while Central Bench is more wallet-friendly and offers many apartment and home rental choices. See more
What to keep in mind when looking for studio apartments in Boise, ID
Studio apartments could offer the best of Boise living at a less expensive price tag than larger units. Look for the best buildings near entertainment, dining, and public transportation or highway access.
Ask about the square footage of studio apartments in Boise during your tour. Even a little extra space in another building can offer more room for storage or an additional chair. Consider the layout and what you can accomplish before you sign. You should have enough room for your bed, a small sitting area, and a dining table. You can always get creative and loft your bed to save on space underneath or install a fold-down table or desk that tucks away.