Rental Scams: 10 Warning Signs + Protection Tips for 2023
Rental scams are a reality. Here is an overview of some red flags to look out for, ways to avoid scams, and what to do if you come across one while apartment hunting.
Rental scams are out there to steal the money of unsuspecting renters. Sadly, there are always people out there ready to take advantage of you when you are confused and vulnerable.
When looking for their next apartments, renters share sensitive information and pay a lot of money upfront, which can be tempting for scammers. And according to a recent report, it costs unsuspecting renters nearly $16 billion each year. To help you avoid becoming another victim of rental scammers, we put together this guide with tips on spotting and avoiding rental scams.
10 Common Rental Scam Red Flags
Unfortunately, common rental scams have become so prevalent that there are trends renters have started seeing. Here are the ten most common signs of rental scams to look out for.
1. Reluctance to Meet In-Person
A person tells you they are out of the country and can't show you an apartment.
They might offer a lower rent for your inconvenience and send you fake keys, as long as you pay that security deposit before signing a lease.
2. Rushed Move-In Timelines
You may experience a landlord who is rushing your move-in timelines. They'll be using hard-selling techniques and saying that the rental is top-rated and there are a lot of potential applicants.
3. An Absent Landlord
Similar to finding a listing where they are reluctant to meet in person, you may encounter an absent landlord. In these situations, the person who posted a listing is away on a business trip or vacation abroad.
They may also be pretending to be someone's landlord as a part of these rental apartment scams.
4. Money Demands Before Touring
Be cautious if they want you to sign a lease or pay a deposit before seeing an apartment. Always make sure you see an apartment before you agree to make any type of payment.
5. Vague Listing Details
Look out for a listing that lacks details, such as an address or photos of the property. Why would you pay big bucks for something you haven't inspected beforehand?
Scammers know you can verify the rental by searching it on Google Maps and other rental websites. So put some effort into verifying listings to avoid rental fraud.
6. Withheld Security Deposits
The scams regarding withheld security deposits may claim that the funds you sent never actually arrived. Or, in other circumstances, even though you left the place in great shape, they'll claim they need to keep the deposit to cover damages.
7. Immaculate Pricing
Picture this: you find THE perfect rental - in a great location with upgraded amenities. And the best part? It's significantly cheaper than any other apartment in the area.
Great deal? Sorry to disappoint you, but it's likely a scam.
8. Grammatical Errors
Another red flag to look out for is if the spam listings contain too many grammatical errors or uncommon spellings of words.
Using the word "theatre" instead of "theater" doesn't necessarily mean that they are fake apartment listings. However, we would advise you to proceed with caution.
9. No Tenant Screening Process
Be on the lookout if there is no background check or credit checks. The lack of a screening process should make you suspicious.
Identifying a fake rental application is a quick way to figure out how to spot rental scams. A scam apartment rental will target people with criminal records and bad credit who struggle to find an apartment.
10. Incomplete Lease Documents
Lastly, be vigilant about lease documents that look incomplete. Fake rental leases are a scam that will collect your funds without any intention of ever renting you an apartment. Any documents from a verified renter should be complete.
9 Ways To Avoid Rental Scams
Although it can be frightening thinking about falling victim to a rental scam, there are ways you can remain vigilant. Here are some tips:
Study Your Local Market: Do your due diligence and study up on your local rental market, and check prices for similar apartments in the same neighborhood. If it looks too good to be true, it probably is.
Verify Contact Information: If you find listings for the same rental on various sites, ensure the contact information is the same.
Check for Tenant Screening: Be wary of rentals that don't ask about credit reports and don't mention background checks.
Verify the Property Address: If the listing doesn't have an address, ask for it and verify it by using Google Maps.
Always See Rhe Place: Never sign anything before visiting the place in person.
Don't Pay Before Signing: Don't pay a security deposit or first month's rent before you've signed a lease.
Make Sure The Landlord Is Legit: Before or after the viewing, talk to neighbors and ask if the person showing the unit is the legitimate landlord. Also, ask how long the unit has been vacant.
Protect Personal Information: To avoid apartment scams, never give your social security number or bank account information before verifying the legitimacy of the person in front of you.
Don't Pay in Cash: Don't give cash, wire money, or use money transferring services.
How to Report Rental Scams
If you think you may have encountered a rental scam, report it immediately. Here are a few tips on how to catch a rental scammer and stop them from ripping anyone else off by reporting rental scams:
File a complaint with the IC3: The IC3, or Internet Crime Complaint Center, is a government agency that makes it easy for individuals to report a crime that takes place online. They solve internet scams, like house rental scams, while working with the FBI and local authorities.
Report it to the FTC: The FTC, or Federal Trade Commission, is responsible for protecting consumers, specifically regarding how a business handles your personal information or if an individual is falsely claiming to run a business.
Contact the listing website: The listing website should take down the listing immediately and report the lister if you contact them regarding a scam.
Contact local authorities: The local authorities may be able to assist you in catching the scammer. If they are successful, they may get back the money you have lost to the scam.
Final Thoughts
Renting an apartment can be stressful, especially with the threat of rental scams. Be sure to know what questions to ask when renting an apartment so you can remain vigilant throughout your apartment hunting process.
Share this Article
CONTENT ASSOCIATE
Tristian is a Content Marketing Associate at Apartment List, working to create and manage high quality content that is relevant to today's renters. Tristian has a BA in Marketing and European Management from the University of San Diego and EM Strasbourg Business School.
Read More
EMILY KHO
Emily is a professionally trained writer who covers a wide range of topics but specializes in business and hospitality content. With over a decade of professional writing experience in the hospitality industry, Emily comes from a strong background in the field backed with a BS from the world-renowned William F.
Read More
Limited Time
Win a year of free rent!
Enter for a chance to win by February 28, 2023 | Learn more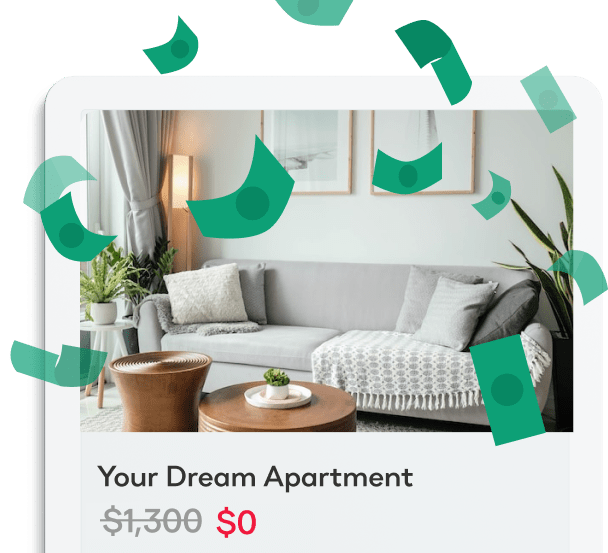 Get started by taking our personalized quiz
Subscribe to our Newsletter
Stay up to date on the latest apartment hunting tips.
Next Up
25+ Questions to Ask When Renting an Apartment
11 Questions to Ask Potential Roommates
First Time Apartment Renter's Guide: 20 Step Checklist