Last updated February 4 2023 at 3:34 AM
224

Short-term Apartments for rent in Avery Creek, NC

Finding a short-term apartment in Avery Creek takes some leg work to find the right location, price point, and lease terms. You may need to rent a short-term apartment due to... Read Guide >
1 of 84
Verified
27 Units Available
3 Bedrooms
$1,889
1202 sqft
Finding the perfect apartment for rent in beautiful Arden, North Carolina, has never been easier at Riverstone Apartments at Long Shoals. Escape in the shadows of the Blue Ridge Mountains. Take a hike with your four-legged friend at Dupont State Forest. This tranquil rural-like setting, where the beauty of the outdoors meets the finest in apartment living. Perfectly situated off of I-26 and near I-40, is just a short drive to Biltmore Park Town Square, and Downtown Asheville where you can stroll with your pup through the Arts District, indulge in culinary flair and craft beer for any palate. Each of our six distinctive floor plans has been thoughtfully designed for your enjoyment - whether you're meditating, hanging out with your fur babies, or have the pleasure of hosting family or friends. Faux wood plank-style flooring, expansive windows for plenty of sunlight, and generous nine-foot ceilings ensure every residence feels luxuriously spacious. Stainless steel appliances, granite countertops, and upgraded cabinetry are every chef's dream. We have designed our beautiful apartment rentals in Arden, NC with your comfort in mind, providing stellar features to make every day as seamless as possible. Don't forget, we are a pet-friendly apartment community with no breed restrictions or weight limits, and your furry friends will love our Paw Spa and Pawtopia at Wiggly Field. Step outside and adore the spectacular mountain views. Cuddle up with your dog next to our fire-pit, watch a game or travel show on the flat-screen at one of the two outdoor fireplaces or take a plunge in our resort-style saltwater pool - whatever makes you happy. Our resident clubhouse is your expanded living room with a 24-hour fitness center, a dedicated Spin & Yoga Room, a computer center, and a gourmet coffee bar to help get your day started. Take a deep breath of mountain air and let us welcome you home to Riverstone Apartments at Long Shoals in Arden, NC!
Read More...
Limited Time
Win a year of free rent!
Enter for a chance to win by February 28, 2023 | Learn more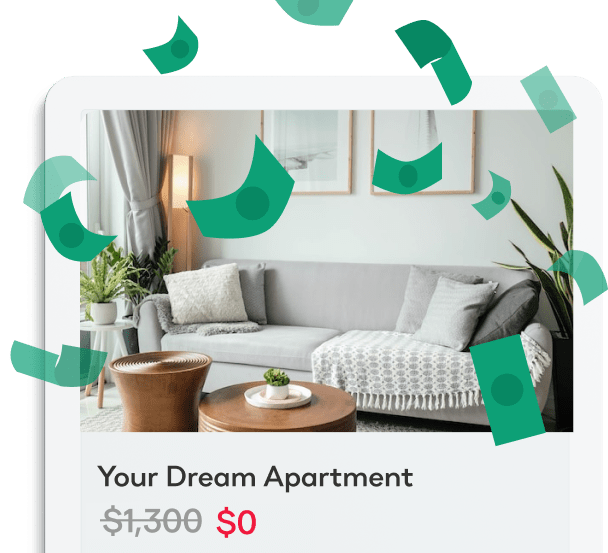 Get started by taking our personalized quiz
1 of 56
3 Bedrooms
$2,911
1484 sqft
Move up to The Retreat at Arden Farms. Surround yourself with nature only minutes from downtown Asheville and the Biltmore Park Town Square. Life here is smart and stylish with everything you want at your fingertips. Our generously sized one-and two-bedroom floor plans are perfect for singles, roommates, or families. Cook up a storm in your gourmet kitchen, chill in your well-appointed bathroom, and spread out your wardrobe in your spacious closets. And did we mention, that your four-legged friend will thank you for those play dates at Bark Park? Say YES to the high life at The Retreat at Arden Farms! Our new apartments for rent in Asheville, NC, are vastly different from traditional apartments. A quick look at the floor plan options makes it clear our new apartments are designed with style and comfort in mind. Each of the new Arden apartments features a wealth of amenities and features that are designed to create a beautiful, functional, and practical living space.
Read More...
Results within
1 mile of
Avery Creek
1 of 31
Verified
20 Units Available
2 Bedrooms
$1,745
1026 sqft
3 Bedrooms
$1,975
1196 sqft
Schedule an appointment for a tour, virtual tour via video app, or a private self-guided tour. Connect with us for help finding your new home anytime, from anywhere! The professional staff at The Forest at Biltmore Park is proud to welcome you to our exclusive apartment homes in Arden, North Carolina, just outside of the Asheville, North Carolina city limits. Your new home will offer luxury living in a premier South Asheville location. Residents value the impressive selection of floor plans and amenities, as well as the natural beauty of the views overlooking the breathtaking Blue Ridge Mountain Range. The Biltmore Park neighborhood is great for commuters with Interstate 40 and Interstate 26 close by. Your community is surrounded by some of the best shopping, dining, and entertainment options in Asheville. Downtown and other major employment centers such as Mission Hospital System, The Biltmore Company, Corporate Headquarters for Ingle Markets, VA Medical Center, Eaton Corporation, Sitel, and Thermo Fisher Scientific, Inc., are just minutes away from The Forest at Biltmore Park. There are multiple parks and outdoor recreation areas in the neighborhood, such as the Blue Ridge Mountains and Lake Julian Park, which is perfect for enjoying the weekend. This premier location puts many local attractions within your grasp.
Read More...
Results within
5 miles of
Avery Creek
1 of 33
Verified
21 Units Available
2 Bedrooms
$1,773
1031 sqft
3 Bedrooms
$2,108
1245 sqft
Appointments Encouraged. Walk-Ins Welcome! We are ready to help you find your new home.Call now to connect with a Team Member and schedule a tour in-person or virtually!
Read More...
1 of 68
Verified
17 Units Available
3 Bedrooms
$1,950
1333 sqft
Recently renovated apartment homes with granite counters and wood flooring. Two-story floor plans available. Air conditioning and in-unit fireplaces. Community has volleyball, tennis, and racquetball courts. Near Hendersonville Rd.
Read More...
1 of 23
Verified
14 Units Available
2 Bedrooms
$2,075
1284 sqft
Beautiful community with views of the Blue Ridge Parkway. Outstanding apartments featuring energy-efficient appliances, hardwood floors and granite countertops. On-site pool, tennis court, hot tub, dog park and concierge service. Pets welcome.
Read More...
1 of 10
Verified
34 Units Available
2 Bedrooms
$1,595
1279 sqft
3 Bedrooms
$2,055
1430 sqft
Various-sized luxurious homes with balconies and equipped kitchens in a gated community. The complex features a pool, walking trails, and a fitness center with yoga room. I-26 links you to Asheville and beyond.
Read More...
1 of 21
Verified
7 Units Available
2 Bedrooms
$1,732
1068 sqft
Virtual and Self Guided Tours available Monday – Saturday. Call now for details! Make your move to the modern 1, 2 & 3 bedroom apartments for rent at Goldelm at The Views. If you're looking for a pet-friendly home in an exciting neighborhood, our stylish apartments in South Asheville are waiting for you. Here, you get to enjoy the best of everything. You'll be in the heart of the action, surrounded by outstanding shopping, dining and entertainment options. But when you're ready to take a break, Goldelm at The Views near Biltmore Park provides a relaxing respite from the hustle and bustle of your daily grind.
Read More...
1 of 16
Verified
18 Units Available
2 Bedrooms
$1,803
1019 sqft
3 Bedrooms
$1,979
1354 sqft
Results within
10 miles of
Avery Creek
1 of 86
Verified
4 Units Available
Who says upscale living and historic can't coexist? At The Lofts at South Slope, our unique community places you right in the middle of the South Slope brewing district. Located just minutes from the Biltmore Estate, our location provides easy access to major freeways, including Interstates 240 and 26.
Read More...
1 of 22
Verified
9 Units Available
2 Bedrooms
$2,040
1133 sqft
Stunning scenic views and within walking distance of downtown Asheville. Refreshing pool, on-site gym and luxury clubhouse perfect for socializing and relaxing. Granite counters, hardwood floors, and private patio or balcony.
Read More...
1 of 26
Verified
12 Units Available
2 Bedrooms
$1,695
1109 sqft
3 Bedrooms
$1,890
1317 sqft
The best memories are created at home. Get started on yours at Westmont Commons, a scenic apartment community in Asheville, NC! Your future home has the perfect mixture of features and amenities. You're sure to love your hardwood-style flooring, spacious kitchen with stainless steel appliance package, ceiling fans, washer and dryer hookups and private patios or balconies. You'll also enjoy our refreshing swimming pool with sundeck and poolside lounging, 24-hour fitness center, 24-hour laundry care center, on-site maintenance and management teams, private off-leash dog park and sweeping hillside views throughout the community. Ready to join us at Westmont Commons? Contact us today!
Read More...
1 of 13
Verified
11 Units Available
2 Bedrooms
$2,450
1155 sqft
We are open & touring and welcome you to the Patton, an apartment community hand crafted to fit your life. We offer spacious studio, one and two bedroom floorplans complete with breathtaking finishes and exceptional amenities. Located in the incredible city of Asheville, the Patton lives within walking distance of amazing dining, art and entertainment options.
Read More...
1 of 26
2 Bedrooms
$1,783
1043 sqft
The Lofts at Reynolds Village is a quiet, comfortable getaway with the convenience and walk-ability of a small, downtown center. Our apartments were built with living in mind! Each unit includes open floor plans, large kitchens with granite counter tops, clothes washer and dryer, dining spaces, 9 ft ceilings, spacious, walk-in closets, garden tubs and much more! No need to fight traffic or pay for parking; dinner, drinks, dessert, you can even get your hair styled while your pet is being groomed! In addition to the YMCA being located within the community, Reynolds Village businesses offer multiple options to keep your workouts interesting, such as dancing, Pilates and kickboxing. Venture out and find yourself just minutes from Downtown Asheville and Downtown Weaverville! If your adventures take you elsewhere, we are conveniently located right off I-26. For those who love nature walks, The Loft's is midway between Beaver Lake and Lake Louise. Stroll through the bird sanctuary or enjoy the outdoor gym facility. Explore our website for more information, or give us a call and set up a personal tour of Reynolds Village.
Read More...
Frequently Asked Questions
Frequently Asked Questions (FAQs)
How much is rent for a short-term apartment in Avery Creek?
Rental prices for short-term apartments in Avery Creek range from $1,350 to $3,000 per month.
How many short-term apartments are available for rent in Avery Creek?
Currently, there are 2 short-term apartments available for rent in Avery Creek.
What to keep in mind when looking for short-term apartments in Avery Creek, NC
Finding a short-term apartment in Avery Creek takes some leg work to find the right location, price point, and lease terms. You may need to rent a short-term apartment due to a new job, a relationship change, or to explore a new city before committing to staying. Whatever the reason, short-term apartments can provide the flexibility that traditional leases don't.
Before signing a rental agreement or short-term apartment lease, study all of the details thoroughly. Renters usually have more restrictions and rules to follow when renting a short-term apartment. For starters, you usually can't make modifications like painting or hanging pictures.
Short-term apartments are ideal for flexibility, but also don't protect the renter long-term. You could face the possibility of rent increases on a monthly basis. The landlord could also decline to renew your lease and leave you looking for another short-term rental.
If your main priority is flexibility, a short-term apartment is an ideal situation. However, ensure that you fully understand the rental agreement terms before signing.