Last updated January 30 2023 at 9:29 PM
84

1 Bedroom Apartments for rent in Evansville, IN

Looking for 1 bedroom apartments in Evansville offers a variety of choices and price points. 1 bedroom apartments allow more privacy than living with a roommate, and gives you... Read Guide >
1 of 17
Verified
10 Units Available
We're located just minutes away from vibrant Downtown Evansville where the renowned Tropicana Casino and the Ford Center bring in live entertainment, and Evansville's many themed museums beckon. Just down the road from Lloyd Expressway and minutes from the Lloyd Crossing Shopping Center, we are conveniently located to shopping, restaurants, and bus lines.Also, within walking distance of St. Vincent's Regional Medical Center, Embassy Apartments is convenient for all.
Read More...
Limited Time
Win a year of free rent!
Enter for a chance to win by February 28, 2023 | Learn more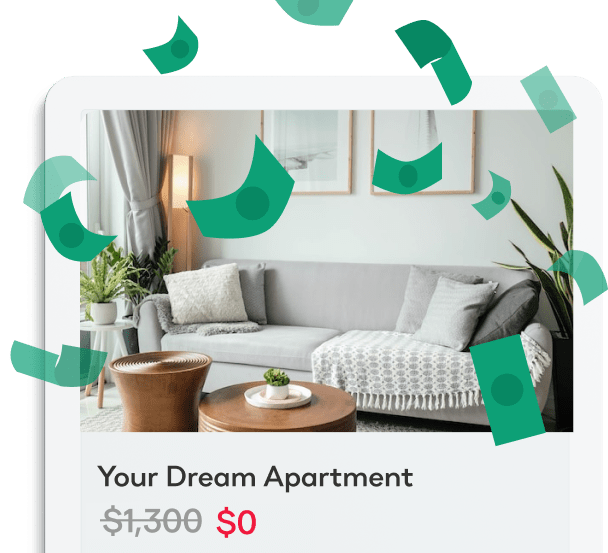 Get started by taking our personalized quiz
1 of 31
Verified
9 Units Available
3 Bedrooms
$1,362
1158 sqft
Experience picturesque living at your new Coldwater Flats apartment home located in Evansville, Indiana. Our beautiful community is just minutes away from the Ohio River, just off of Robert D. Orr Highway and U.S 41. With easy access to Angel Mounds State Historic Site, Washington Square Mall, and many great dining experiences.Coldwater Flats is proud to offer a variety of amenities and five spacious floor plans that will meet everyone's needs. With the option of one, two, three or four bedroom apartment homes, everyone will find the right apartment to fit their needs. Enjoy relaxing on your patio after a long day, or make a wonderful dinner using your gas range. Our pet friendly apartment homes also include spacious closets, air conditioning and mini blinds.Our community features a marvelous clubhouse, laundry facility and so much more. We also provided professional on-site maintenance and on-site management to make sure all of our residents are taken care of.
Read More...
1 of 20
Verified
5 Units Available
3 Bedrooms
$1,245
1200 sqft
Bright apartments near I-69 and Eastland Mall. Dining area and private balcony/patio. Air conditioning. Community has tennis court, basketball court, and pool. Off-street parking available.
Read More...
1 of 24
Verified
26 Units Available
3 Bedrooms
$1,899
1752 sqft
LIVING IS GOOD IN THE CLUB. Those who choose to live the good life with us at Regency Club will appreciate the comforts and amenities of our apartments and townhomes, not to mention the attractive list of community features we offer. Our commitment to service, peaceful surroundings and convenient location make living with us a breeze. Regency Club, the perfect choice for your active lifestyle.
Read More...
1 of 3
Verified
5 Units Available
2 Bedrooms
$1,170
1100 sqft
Relax & Enjoy Your Independence Nestled in a beautiful wooded setting on the westside of Evansville, Indiana, Leisure Living Lakeside offers comfort, charm, and a dynamic lifestyle for residents 55 years and older. Spacious one and two bedroom single-story apartments include private porches, modern kitchens, and impressive storage. Enjoy chef-prepared meals delivered right to your door, or take advantage of delicious eateries minutes from home. Our active Independent Living community features a monthly calendar bursting with opportunities to make the most of every day. Maintenance-free living at Leisure Living Lakeside sets you up to pursue the rewarding lifestyle you deserve.
Read More...
1 of 52
Verified
27 Units Available
2 Bedrooms
$2,040
1138 sqft
Post House answers the demand for a true live, work, play campus within the heart of Southwest Indiana. ​ Scheduled to open Spring 2020, Post House will include 144 apartment homes with convenient underground parking and modern, luxury amenities. Studio, 1 and 2 bedroom floor plans will be available. With our local utility partner's Urban Living Research Center housed in this development, you will have the chance to participate in a green technology initiative in your own home.
Read More...
1 of 3
Verified
35 Units Available
3 Bedrooms
$1,599
1500 sqft
Welcome to Leisure Living, a 55+ Independent Living community for seniors in Evansville, Indiana. Tucked away in a wooded area by Locust Creek, Leisure Living offers scenic views and serene vibes. We have provided service to Hoosiers for over 20 years, and have been voted as the Readers Choice Winner for 12 Consecutive Years as Best Places to Live for a reason. Our luxury apartments are carefully crafted with seniors in mind and come with everything you need to live well. We also provide a wealth of community amenities and regularly scheduled events that provide you with opportunities to learn, grow, and connect with peers. Come join us and let your golden years shine.
Read More...
1 of 5
Verified
5 Units Available
Let us help you find your new home! Live your best life at Fairmont Apartments in Evansville, IN. Our pet-friendly community blends the perfect location with carefully designed apartment features to create a community you'll be eager to come home to every night. With our one- and two-bedroom apartments, you'll have no problem finding the home that best suits your needs. Fairmont provides an exceptional location right off the E Lloyd Expressway for residents who enjoy living near all their favorite places. Experience a community that aligns with your lifestyle. Tour with us today and let our professional management team show you the perks of living at Fairmont.
Read More...
1 of 15
**Section 8 Approved** 1 bedroom/1 bathroom duplex. Spacious rooms and additional storage throughout. Newer windows, large separate dining room, and appliances are provided. This home also features a 1 car carport attached to the side of the home. You're just a few short minutes drive from shopping, schools, and the rest of the city. Utilities are not included with this property. Pets are not accepted at this property. Available for rent now. If you're interested in touring this property, viewing a walk thru video, or applying please visit our website at: www.rentdepot.com or call 844-RENT-DEPOT. Amenities: none, range, refridgerator
Read More...
1 of 1
1 bed 1 bath with remolded kitchen, bathroom, new flooring & fresh paint throughout. Laundry hookups included. 1 bed 1 bath with remolded kitchen, bathroom, new flooring & fresh paint throughout. Laundry hookups included.
Read More...
1 of 10
One Bedroom | Downstairs | Now Available - Now Available - Downstairs One Bedroom Apartment is now available. Hardwood floors throughout the living room and bedroom areas. The kitchen area includes a stove & refrigerator. Off-street parking. Applicants will be required to complete an application for all adults 18+. The application fee is $30 per adult. Minimum of a one-year lease agreement. The first month's rent is pro-rated, the deposit can range from the listed amount to monthly rent and is due upon lease signing. Pets may be allowed with a $300 - $1,000 non-refundable pet deposit an additional $50 per month, per pet. Tenant responsible for utilities including electricity, gas, and cable. Please drive by the property to see if you are interested in the home and neighborhood. Our office would be happy to show any property between the hours of 9:00 am to 12:00 pm and 1:00 pm to 3:30 pm Monday through Friday. If you have any questions please call our office at 812-508-6683 or visit us at 3811 Covert Ave., Evansville, Indiana 47714. Our homes generally rent quickly please check our website for current properties available via HomesbyHuffman.com. Listing provided courtesy Chadd Huffman with Homes by Huffman LLC. (RLNE7806769)
Read More...
1 of 14
5560 East Virginia Street Available 03/01/23 No Deposit $0*** 1 BED, 1 BATH $739/mo+***Evansville, Indiana - Price! Location! Convenience! Do not miss out on our 1 bedroom 1 bath floorplan today! -- Visit our website today @ 600Normandy.com -- Full kitchen with stove, refrigerator & dishwasher with large dining room Sliding glass doors leading to your balcony/patio area! Call us now @ 812-893-7795 Apply, Lease, pay Rent online anytime. (no cost @ 600Normandy.com) Off Street Parking, Balcony, Open floor plan! Quiet, Close, & Convenient to schools & shopping PET FRIENDLY! Pets allowed $250-$400 Non Refundable + $25/Mo Call today.....ask about our FREE APPLICATION! 812-893-7795 Rent: $739.00 Deposit: $0 (wac) Application Fee: $0 FREE! (RLNE6592223)
Read More...
Results within
1 mile of
Evansville
1 of 30
Verified
53 Units Available
Ideally located in West Evansville, Indiana, Retreat at Leisure Living brings polish and high-end style to Independent Living. Choose from our brand-new studio, one, and two bedroom apartment homes, all beautifully appointed with modern finishes and energy-efficient appliances. Located just five minutes north of the Mesker Park Zoo and close to exceptional shopping and dining destinations, our 55 and over community sets the stage for active living. Here, you can enjoy delightful amenities like a fully equipped wellness center complete with exercise classes designed for your body. After your workout, head to the in-house cafe, featuring fresh, seasonal chef-prepared menus, or order something from your home and enjoy complimentary delivery. You've earned your independence, now is the time to enjoy it. Write your best chapter yet at Retreat at Leisure Living.
Read More...
Frequently Asked Questions
Frequently Asked Questions (FAQs)
How much does it cost to rent a one-bedroom apartment in Evansville?
The average rent for a one-bedroom apartment in Evansville is $974.
How expensive are two-bedroom apartments in Evansville?
The average rent for a two-bedroom apartment in Evansville is $1,154.
How much would I have to pay for a studio apartment in Evansville?
The average rent for a studio apartment in Evansville is $1,118.
City Guide for Evansville, IN
Welcome to Evansville. You just happen to be settling in in one of Kiplinger's top rated cities to "live, work, and play." Now let's find you an apartment so you can start doing just that.
See more
What to keep in mind when looking for 1 bedroom apartments in Evansville, IN
Looking for 1 bedroom apartments in Evansville offers a variety of choices and price points. 1 bedroom apartments allow more privacy than living with a roommate, and gives you more flexibility to find the perfect space for yourself or with a significant other.
There are a few things to consider when touring 1 bedroom apartments, including the square footage and layout. In some cities, small 1 bedroom apartments may cost nearly the same as a studio apartment. Decide whether cost, amenities, or location are the most important to help guide your apartment search.
If cost is a factor while searching for 1 bedroom apartments in Evansville, consider which floor you will live on. The bottom floor is often cheaper than top floor units, or there may be a unit with undesirable views or with an outdated kitchen that rents for less.
Remember to come prepared during your apartment hunt with pay stubs, a letter of employment or recommendation, identification, and a checkbook to act quickly. The best 1 bedroom apartments require fast action, so come ready to sign.