Income Restricted Housing: What Are They & How to Find Them
It's no surprise that the demand for affordable rental housing is so high with the country's consistent increase in rent prices. If you've tried looking for low-income housing, you've likely found it to be challenging.
If you are looking for income-restricted apartment options, you've come to the right place. We're here to help you, which is why we've put together this in-depth guide to income-restricted apartments, including how to find them.
In this guide, we'll cover:
What Are Income Restricted Apartments?
First things first, it's essential to understand what is meant by "income-restricted apartments." As you can imagine, this type of housing is only allowed to renters who fall within a specified income range.
These rental properties can either be owned by the city or by private owners receiving government subsidies. Most commonly, you will find apartment communities that are fully designated as income-restricted apartments. In some cases, however, you will find communities with a blend of both market-rent and income-restricted apartments within it.
The History Behind Income Restricted Housing
The Great Depression stirred up a lot of financial unrest, and with it came a significant housing crisis. The concern was so considerable that the federal government became heavily involved in providing affordable housing during the financial hardship.
The federal efforts would become known as the Housing and Urban Development (HUD) agency, which eventually developed into the U.S. Department of Agriculture's Rural Development department.
In 1937, the Affordable Housing Act was passed, creating multiple measures to help develop new and affordable rental housing, all while subsidizing costs associated with operating income-restricted apartments.
During this time, Section 8 housing was created under the Section 8 Housing Act of 1937. This section is still run by the federal government today and explicitly details the housing choice voucher program.
Today, the Act has evolved into Section 42 housing, which was a part of the Tax Reform Act of 1986. This IRS code provides incentives to investors building affordable housing in the form of tax credits.
What's the Difference Between Income Restricted and Income-Based Housing?
Although the names are very similar, income-restricted and income-based housing are two completely different things. While the remainder of the market value of rent is subsidized by the government in both types of housing situations, the tenant's portion is determined using different figures.
Income-Restricted Housing: The rent prices for income-restricted apartments are determined by the median income for the local area. The rent price is then capped at a certain percentage of this figure. The percentage can vary by state and apartment size.

Income-Based Housing: In income-based apartments, the rent prices are based on the adjusted gross income of the tenant. The rent is capped at 30% of this figure, regardless of the median income in the area.
Who's Eligible for Income Restricted Housing?
Unsurprisingly, the eligibility for income-restricted housing varies drastically across the country. Since median income levels are so different from one city to the next, the requirements for income-restricted housing in those cities changes with it.
The HUD calculates the median income levels for each metropolitan area within the U.S. annually. After that figure is determined, the HUD details the maximum incomes and establishes qualifying categories as either "Low," "Very Low," or "Extremely Low" in each metropolitan area.
Typically, income-restricted apartments are reserved for families who fall within the "Very Low" income threshold, which is determined by the HUD. Families within the "Extremely Low" income threshold will receive preference between the two.
Don't be discouraged if your household is in the "Low" threshold, as there might be options available in your area. Learn more by checking out the HUD Public Housing Agency (PHA) Contact Information website.
How Much Does Income Restricted Housing Cost?
The average rent prices for income-restricted apartments vary drastically depending on location and unit size. There are different methods used to calculate the maximum rent caps as determined by local officials. If you're looking to find out how much income-restricted housing will cost in your area, it is best recommended to contact your local housing authority. You can access the contact information for local authorities here.
How to Find Income Restricted Housing
Now that you know more about what income-restricted housing entails, it's time to take a look at how to find it in your area.
Learn the Income Guidelines for Your Area
First, you'll want to do your homework to find out more about income-restricted housing eligibility requirements that are specific to your area. You can learn more by visiting the HUD website.
Contact Your PHA
Once you have checked the guidelines and believe you qualify, you'll want to reach out to your local public housing authority. Speaking with your PHA will help you determine approximate rent costs, apartment sizes and see what's currently available in your area.
Fill Out An Application
If you are looking for a government-owned apartment, you can apply directly through the PHA. For privately owned properties, you will be able to apply directly through the landlord.
Remember, everyone who will be living in the apartment for which you are applying may need to pass a criminal background check during this process. Some offenses may disqualify you from income-restricted housing, though this varies based on location. Private owners are known to have more strict standards than government-owned apartments.
Provide Your Documentation
During your application process, you'll need to provide all of your required documentation, including verified income for everyone in the household. Any adult will need to include a government-issued ID, and you'll have to submit birth certificates for any children.
Join the Waitlist
Unfortunately, the affordable housing market tends to be incredibly competitive. More than likely, you'll need to be ready to sit on a waitlist. If you can be flexible with the size of your apartment, it might help you get into income-restricted housing sooner than later.
Share this Article
EMILY KHO
Emily is a professionally trained writer who covers a wide range of topics but specializes in business and hospitality content. With over a decade of professional writing experience in the hospitality industry, Emily comes from a strong background in the field backed with a BS from the world-renowned William F.
Read More
Limited Time
Win a year of free rent!
Enter for a chance to win by February 28, 2023 | Learn more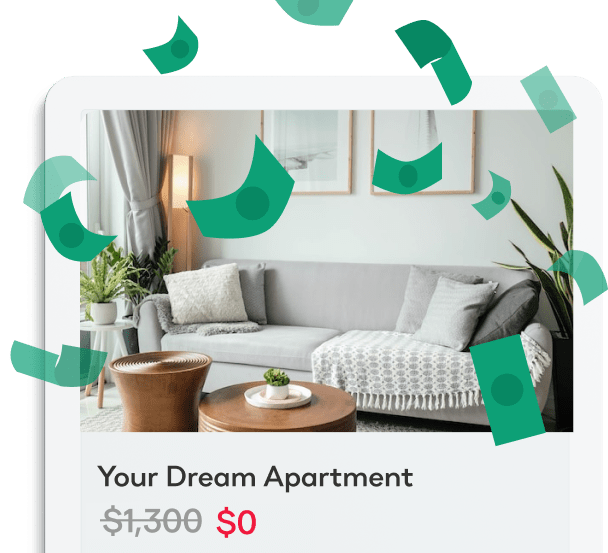 Get started by taking our personalized quiz
Subscribe to our Newsletter
Stay up to date on the latest apartment hunting tips.
Next Up
What is Section 42 Housing? (FAQs)
What is Section 8 Housing? (FAQs)
Apartment Hunting Checklist: Everything to Look Out For