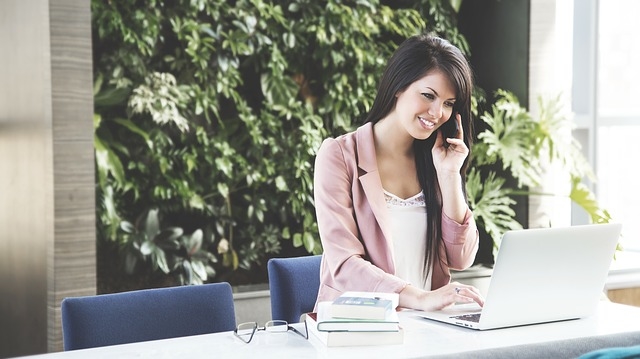 Calling for help on customer service can either be a walk in the park or a stroll through hell. We've all heard the countless stories of people being held on the line for more than 10 hours, and those people have entered our prayers at some time or another. Here at Apartment List, our Customer Success Team answers 95% of calls within 10 seconds, but we decided to test how we compared to corporate goliaths in different industries.
To begin, I went around the office to ask which industries I should test, and as I should've expected, there was a resounding "cable companies!" I then thought of other industries that we as a human race use frequently: airlines, DMVs, hotels, etc. In each industry, I chose 4-5 of the biggest companies, numbering at about 50 companies total. That doesn't seem so bad, but since I called each company six times to gather accurate data, I was on the phone for a grand total of 25.7 hours.
That number was painful to type.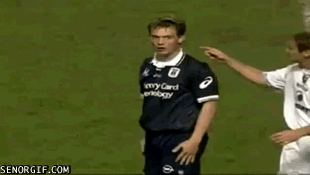 (Me every time I was put on hold)
Who is worse - Cable, United, or the DMV?
It should come as no surprise that the godless void of the DMV is nearly double the average wait time of the nearest customer service offender. Airlines came in second, with an average wait time of just over 8 minutes. The surprise here was cable companies, which came in at the middle of the pack with an average of around 3 minutes. In each industry, of course, you had some good and bad eggs. Here's a deep dive in some of the most interesting industries (see the table at the end of the article for full data for each company):
DMVs: Your Mileage May Vary 
DMV industry average: 14 minutes 32 seconds
Easily the worst industry that I called was the DMV. Shocker. I tested the offices in California, Texas, Utah, Colorado, and Pennsylvania and came to an industry average of 14:32.
Between these five states, though, there was wide variance between times. In Utah, for example, I was connected directly to a representative five out of six times!
On the flipside, California really raised some eyebrows. People around the office had been telling me that when you call the CA DMV, you might as well put on an episode of Mad Men to pass the time. I assumed the best out of the DMV (big mistake) and called them expecting at most a mediocre wait time. An hour had passed and that same looping elevator music was playing.
Were they testing my sanity?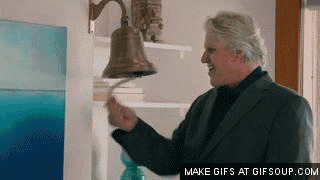 After 1 hour and 55 minutes, I finally reached a human, which remains the record amount of time I had to wait to reach a telephone technician during this entire experiment.
Airlines: The TSA Security Checkpoints of Customer Service

Airline industry average: 8 minutes 39 seconds
When it comes to airline customer service, not all airlines are created equal. While American Airlines had a frustratingly long hold time, JetBlue's customer service experience stole my heart when some of my favorite tunes began playing as the hold music rather than the usual looping elevator music. For such a service-oriented industry, it came as a surprise that the airline industry was second to the DMV in wait times.
What do you have to say for yourself, airlines?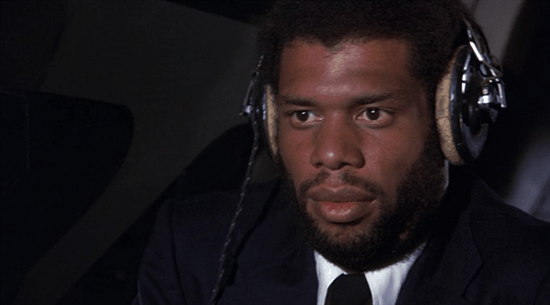 Cable Companies: Surprisingly Not the Worst

Cable industry average: 3 minutes 5 seconds
This industry isn't interesting because of its volatile nature or its absurd wait time. Rather, it comes as a surprise that it's so average and constant. After hearing many horror stories come out of cable companies, like Comcast, I expected to be in for the long haul when I started calling this industry. Comcast still came in last, but overall their service wasn't too bad. I would like to give a special shoutout to Dish, which clocked in at an average wait time of 30 seconds and required barely any effort to get to a rep.
Hotels: As Fast As Their Beds Are Comfy
Hotel industry average: 0 minutes 44 seconds
Calling hotels made me happy. Hotels were so consistent that they barely ever deviated from their low average time of 44 seconds. The most I had to wait to get a fellow human was 1 minute and 45 seconds (looking at you, Marriott). The least I had to wait was 8 seconds (thank you, Hyatt).
Wait Times and Outsourcing
In addition to testing wait times, we were curious to know two other things. First, is there a way to reduce the amount of time you spend on hold? As people in the office caught wind of my project, I began hearing that there was a magical way to get to a customer service agent faster: press 0. Aggressively. Press 0 like your life depends on it. Like a masochistic Mythbuster, I painstakingly called these 50 companies again to test this legend. Even though no amount of therapy can make me stop flinching at the phrase "please press 1," I'm proud to report that repeatedly punching in 0 cut the median wait time by 59%.
Think about all that time that would save. Nailed it.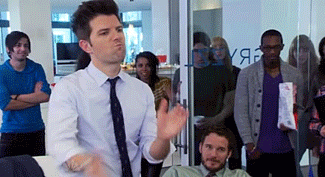 As you would expect, violently pressing zero lets you physically vent a lot of the frustration that comes with calling customer service. More importantly, however, this strategy works for a majority of the 50 companies I called and can come in handy when you'd want to spend less time dealing with customer service (which seems to be almost always). The only industry this doesn't work with is the DMV. They're on to your tricks and will stop at nothing to increase your wait time... so I assume.
To be fair, I don't believe that pressing 0 put me on some magical shortlist that lead me to some special customer service rep, but since pressing 0 lets you bypass that annoying robot interrogation phase, I was able to waste much less time on the call.
On top of endlessly recording wait times, I asked the agents where they were calling from. To my surprise, 73% of the companies I surveyed responded from within the United States. The remaining customer service representatives were mostly from the Philippines or the Caribbean. Interestingly enough, when I compared the wait times between American and foreign representatives, I found that call centers outside of the United States responded 37% faster, on average.
Well, there you have it. After calling many of the nation's largest service-oriented businesses, I was able to find that pressing 0 cuts your median wait time by 59%. On top of that, I discovered the best and worst industries in terms of customer service and how the biggest companies within those industries performed. At least all this agony wasn't for nothing, but dear god, if I have to hear "Thank you for calling ___" or "Thank you for your patience" one more time, I might just lose it.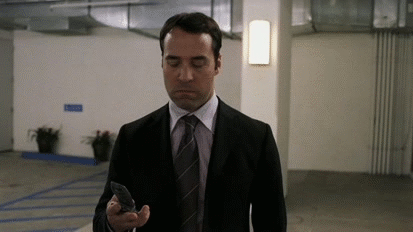 Customer Service Wait Times
| Company | Industry | Time | Time 2 | Time 3 | Time 4 | Time 5 | Press 0 |
| --- | --- | --- | --- | --- | --- | --- | --- |
| Delta | Airline | 2:39 | 4:58 | 3:01 | 7:41 | 6:43 | 4:01 |
| American | Airline | 43:02 | 17:56 | 16:58 | 16:42 | 16:10 | 84:05 |
| United/Continental | Airline | 2:23 | 9:07 | 2:22 | 9:51 | 1:32 | 20:43 |
| Southwest | Airline | 1:51 | 1:06 | 22:23 | 25:16 | 3:06 | 3:06 |
| Virgin America | Airline | 12:01 | 21:57 | 1:22 | 1:14 | 3:57 | 0:33 |
| JetBlue | Airline | 3:54 | 3:45 | 0:44 | 5:43 | 5:07 | 3:55 |
| Comcast | Cable | 13:50 | 5:37 | 2:58 | 2:44 | 3:04 | 2:17 |
| Dish | Cable | 0:24 | 0:49 | 0:17 | 0:42 | 0:16 | 0:11 |
| DirecTV | Cable | 2:33 | 1:49 | 1:55 | 2:31 | 2:22 | 1:30 |
| U-verse TV | Cable | 5:40 | 3:48 | 3:44 | 1:48 | 3:14 | 1:28 |
| Time Warner Cable | Cable | 2:52 | 3:26 | 2:53 | 3:16 | 2:39 | 4:17 |
| Verizon FiOS | Cable | 1:54 | 2:05 | 2:52 | 1:52 | 7:33 | 2:37 |
| Cox Communications | Cable | 2:14 | 1:24 | 5:19 | 2:24 | 5:15 | n/a |
| AT&T | Cell | 2:09 | 1:35 | 5:14 | 2:30 | 2:55 | 0:50 |
| Verizon | Cell | 1:57 | 2:16 | 1:23 | 1:21 | 1:39 | 0:24 |
| Sprint | Cell | 1:09 | 1:08 | 5:42 | 1:12 | 0:46 | n/a |
| T-Mobile | Cell | 3:07 | 0:54 | 1:25 | 1:19 | 2:23 | 4:08 |
| Virgin Mobile | Cell | 3:49 | 1:40 | 1:24 | 1:51 | 1:55 | 0:47 |
| Apple | Tech | 2:50 | 2:10 | 1:40 | 2:07 | 3:35 | 0:44 |
| HP | Tech | 1:01 | 0:38 | 3:36 | 4:23 | 22:04 | 0:34 |
| Dell | Tech | 9:46 | 15:14 | 17:58 | 14:34 | 25:45 | 1:25 |
| Lenovo | Tech | 1:17 | 2:53 | 3:04 | 2:28 | 3:26 | 0:31 |
| Sony | Tech | 4:45 | 3:48 | 4:40 | 4:20 | 3:01 | n/a |
| Samsung | Tech | 2:08 | 2:09 | 1:38 | 1:54 | 1:45 | n/a |
| Visa | Credit Card | 2:01 | 1:01 | 1:02 | 1:29 | 0:56 | 0:35 |
| Amex | Credit Card | 2:43 | 1:04 | 1:23 | 1:09 | 1:01 | 0:52 |
| Discover | Credit Card | 0:52 | 2:52 | 1:05 | 0:41 | 1:14 | 1:02 |
| MasterCard | Credit Card | 2:50 | 1:57 | 2:02 | 1:50 | 1:35 | n/a |
| CA | DMV | 46:27 | 56:07 | 29:41 | 75:14 | 105:17 | 65:49 |
| TX | DMV | 10:12 | 13:49 | 2:22 | 11:23 | 11:18 | 11:53 |
| UT | DMV | 1:09 | 0 | 0 | 0 | 0 | 0 |
| CO | DMV | 1:26 | 2:11 | 1:47 | 1:23 | 1:19 | n/a |
| PA | DMV | 3:40 | 4:21 | 11:43 | 4:40 | 1:57 | 1:42 |
| State Farm | Insurance | 1:51 | 0:51 | 1:54 | 2:35 | 9:02 | 0:33 |
| Liberty Mutual | Insurance | 2:38 | 1:05 | 1:48 | 1:13 | 13:11 | 0:34 |
| Farmers | Insurance | 1:31 | 12:33 | 22:55 | 2:27 | 1:49 | 15:17 |
| Nationwide | Insurance | 1:28 | 1:10 | 5:21 | 1:55 | 2:58 | 4:23 |
| Progressive | Insurance | 1:26 | 1:56 | 1:12 | 2:11 | 1:34 | 2:39 |
| USAA | Insurance | 1:02 | 1:14 | 0:54 | 1:06 | 0:54 | 0:32 |
| Hilton | Hotels | 1:16 | 1:11 | 0:51 | 0:46 | 0:47 | 0:15 |
| Marriott | Hotels | 1:45 | 1:18 | 1:04 | 1:07 | 0:59 | 0:39 |
| Best Western | Hotels | 0:12 | 0:15 | 0:37 | 0:11 | 0:10 | 1:14 |
| La Quinta | Hotels | 0:42 | 0:56 | 0:41 | 0:37 | 0:39 | 0:31 |
| Hyatt | Hotels | 0:16 | 0:08 | 0:15 | 0:15 | 1:12 | 0:08 |
| JPMorgan Chase | Bank | 0:42 | 0:46 | 1:03 | 1:24 | 3:48 | 0:20 |
| Citigroup | Bank | 1:29 | 1:21 | 1:53 | 1:21 | 3:29 | 0:43 |
| Wells Fargo | Bank | 4:41 | 5:37 | 2:46 | 4:03 | 3:33 | 4:31 |