12 Common Moving Scams and How to Avoid Them
Are you getting ready to pack up your apartment for a brand new neighborhood or city? Before you hire a moving company, brush up on the ins and outs of moving scams. We'll tell you how to avoid working with fraudulent companies.
What is a Moving Scam?
Moving companies typically provide an estimate and pack up your belongings for a done-for-you experience. But once it's time to deliver, they quote a higher price to actually deliver your things. Suddenly your belongings have become a lien with little recourse but to pay the higher price.
Common Moving Scams to Look Out For
Moving company scams are growing increasingly common and more sophisticated. Here are some classic red flags to watch for.
1. Answering the phone with a generic greeting
Moving company scams usually operate under multiple names or have several businesses going at once. Answering the phone as, "Moving Company," without clearly identifying their business is a red flag.
2. Sight unseen estimates
It's possible for a moving company to offer a rough idea of what to expect with moving costs. However, they should always insist upon an in-person inspection.
Movers need to see the size of your apartment, the volume of things you have, and the layout of your building in order to give an appropriate estimate. Anyone who says it's totally unnecessary is probably a moving scam in action.
3. Quick inspections with an "in and out bid"
Moving company scams are masters at making you think they're just confident. However, in reality, a quick bid is a red flag.
Quality moving companies should walk through your home, open cabinets and closets, and write down thorough details about your move. Moving estimators also ask about things like the food in your pantry.
4. A "new" company with a generic moving name
Everyone starts out as a new company at some point. However, that can also signal a red flag.
Look out for company websites with no address and no information about a mover's registration or insurance, no online reviews, no references, and no attempt to give you a thorough estimate.
New companies should have robust policies and procedures already in place, references from beta moves they've offered to their network, and a rundown of their personal industry experience.
5. Company that frequently changes its name
Frequent name changes are the hallmark of moving company scams. A quick Google search and a check on the Better Business Bureau website should give you more information and context about the various names a company is operating under. Chances are, multiple name changes mean the company is running from their bad reviews.
6. Requesting a large deposit pre-move
Give any company a hard pass if they require a large deposit before the move. Reputable moving companies generally request payment upon delivery and don't require cash or a large deposit. Paying upfront means you lose control over the process.
Never pay cash for a move, even if they offer a tantalizing discount. Using a credit card can fight moving scams and recoup your money.
7. "Lowball" bids
From labor to packing supplies, moving is expensive. There's no way around this and lowball bids are always too good to be true.
Instead, ask around your area for moving quotes. Rule out any that are too good to be true. In reality, the more expensive quotes are likely the most reputable.
8. Exorbitant packing fees
Sky-high packing fees usually means a company is trying to inflate their costs and pass them onto you. Avoid the add-ons. Ask for a flat-fee for packing that is competitive to your market.
9. Failure to offer insurance protection or valuation
Accredited moving companies are required to offer insurance valuation protection. They're liable for the value of your goods.
However, there can be a gray area here. For example, moving companies might reserve the right to replace the current value of your used goods, but not a brand-new version.
Before you sign a contract, ask about full value protection or an alternative level of liability. Some moving companies may offer a percentage of the cost of the item but not the full price.
10. A blank contract or handshake
Just like any business dealing, you should never sign a blank contract or work off a handshake deal. Everything you discuss from time to cost to labor should be in writing, as well as your moving and delivery date.
Be aware that you can't file a claim for something that isn't on the contract, like your laptop or brand-new wine fridge. Make sure all items are attached to the contract and you're confident all items are accounted for.
11. Failing to mention the window of company liability
If something in your boxes is broken, make sure you immediately ask about the damage and liability coverage. You typically have up to 9 months to file a complaint and an insurance complaint before the window expires.
12. Showing up with a rental truck
Reputable moving companies use trucks and fleets with their branding on them. They don't rent U-hauls and tell customers their usual truck is in the shop.
Tips to Avoid Moving Scams
Although moving scams are common, that doesn't mean you can't avoid them. Here's how to protect yourself before your next move.
1. Do your research
Research is your best friend when it comes to looking out for moving scams. Scour Google reviews, Yelp, and the Better Business Bureau to look for red flags and complaints.
2. Check with the American Moving & Storage Association (AMSA)
Find an updated list of Pro-Mover-certified and long-distance movers with the American Moving and Storage Association (AMSA).
If the moving company you're interested in working with isn't listed, that doesn't automatically indicate it's not legit. But it doesn't bode well if a moving company isn't interested in becoming AMSA members or were possibly rejected.
3. Check their U.S. Department of Transportation (DOT) Number
Certified moving companies should have a USDOT number that is easy to research. Look for the number at the bottom of a mover's website, or ask the company for it. Next, visit the U.S. Department of Transportation to research the moving company.
4. Ask for references
A company that balks at references isn't a reputable one. However, that doesn't mean glowing references are always believable.
Is everyone saying the exact same thing? Chances are, you're getting fraudulent references.
In addition to asking a moving company for references, ask around in your network or on social media for recent moving reviews.
5. Keep all communication in writing and save any bills, invoices, and contracts
Even the most exemplary moving companies can make mistakes once in a while. That's why documenting everything and saving all of your bills and invoices is crucial. Whether you're working with scammers or a reputable business, your documented communication can save you in the long run.
6. Moving out of state? Request a copy of "Your Rights and Responsibilities When You Move"
Movers are required by federal regulations to supply a booklet called "Your Rights and Responsibilities When You Move" for all out-of-state moves. The guide gives you a breakdown about regulations, legitimate movers and brokers, customers' responsibilities, liabilities, and more.
7. Be wary of peculiar requests and fees
When it comes to moving, it's important to trust your gut. Peculiar requests and fees are likely a red flag. If no other company is asking for such requests or fees, chances are, you're falling victim to a moving scam.
8. Create a complete checklist of your items pre-move
Before the movers show up to your apartment, create a complete checklist of all of your items. You can give copies to the moving company as well and let them know you'll be checking off all items as you unpack.
9. Be present during the move (if possible)
If you're moving out of state or renting an apartment sight unseen, it may not be possible to be present during both legs of your move. Do what you can to be present, or ask a friend to fill in for you. In a pinch, you can also hire a personal organizer to manage the moving process and get a jump on the unpacking process.
10. Unpack in a timely fashion
Time is of the essence when it comes to rectifying a problem with a moving company. Unpack as quickly as possible. Document any broken or missing items to file a claim as quickly as possible.
What to Do if You're a Victim of a Moving Scam
So what happens if you're the victim of a moving scam? Explore how you can resolve the issue with the company. Double-check your contract to make sure there wasn't a misunderstanding.
Some moving companies are owned by a larger business or an out-of-town owner. If it's not readily available on the moving website, research the owner's contact information on LinkedIn to resolve the issue directly.
If all else fails, file a complaint by contacting the Federal Motor Carrier Safety Administration (FMCSA)'s National Consumer Complaint Database or call 888-368-7238. Reviewing the company on the Better Business Bureau's website, Google, Yelp, and Facebook can also warn others about moving scams.
Final Thoughts
Moving is already stressful, but falling victim to a scam is definitely avoidable. With some research and savvy, your next move can be successful and trouble-free.
Ready to start packing? Get started with Apartment List to find your next apartment
Share this Article
AUTHOR
Susan Finch is a freelance writer and content manager focusing on local experiences, travel, and anything relating to really good food and craft brews. Her work has appeared in travel guidebooks and national magazines and newspapers.
Read More
Limited Time
Win a year of free rent!
Enter for a chance to win by February 28, 2023 | Learn more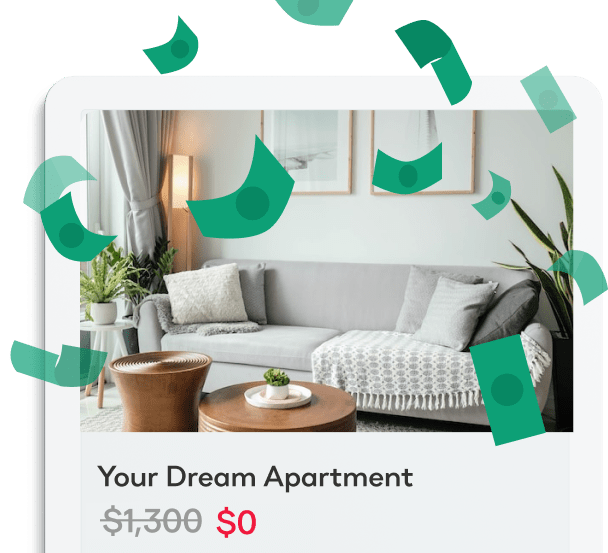 Get started by taking our personalized quiz
Subscribe to our Newsletter
Stay up to date on the latest apartment hunting tips.
Next Up
9 Questions to Ask When Moving Apartments During Coronavirus
Apartment Hunting Checklist: Everything to Look Out For
Change of Address Checklist: Everyone to Notify