152

Apartments for rent in Fairport, NY with Pools

Finding apartments with a pool in Fairport means cooling off from the summer heat, get-togethers, and more exercise. However, there are a few things to consider before signing y... Read Guide >
1 of 20
Verified
21 Units Available
3 Bedrooms
$2,325
1044 sqft
Recently renovated apartments with air conditioning and washer/dryer hookups. Handicapped-accessible complex welcomes pets. Playground, pool and gym available. Close to Harris Hill Elementary School and Harris Whalen Park. Shopping and dining mere minutes away.
Read More...
Limited Time
Win a year of free rent!
Enter for a chance to win by February 28, 2023 | Learn more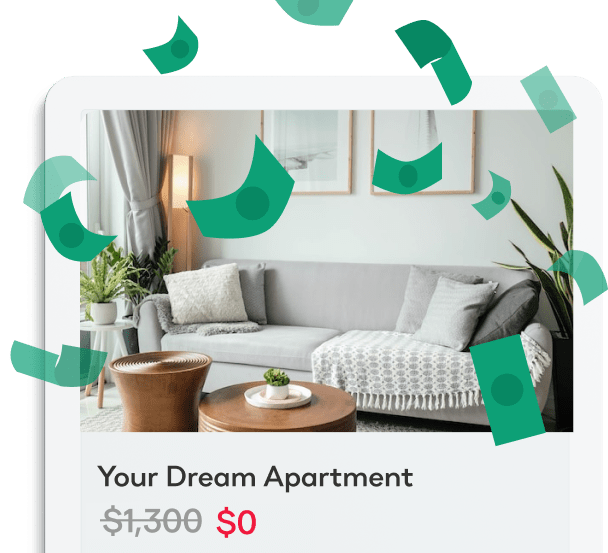 Get started by taking our personalized quiz
Results within
5 miles of
Fairport
1 of 17
Verified
4 Units Available
2 Bedrooms
$1,420
1027 sqft
Brick-style community featuring one- and two-bedroom apartment homes. Interiors boast wood-like flooring, private balconies or patios and spacious floor plans. Amenities include ample laundry centers, a gym and a pool.
Read More...
1 of 12
Verified
3 Units Available
Amenities at the one- and two-bedroom apartment community include covered parking, walking trails and picnic areas. The pet-friendly interiors feature vinyl plank flooring and eat-in kitchens. Minutes from historic Four Corners.
Read More...
1 of 25
Verified
12 Units Available
Apartment community featuring a gym, off-street parking and a pool with sundeck. The one- to three-bedroom apartments' interiors have been renovated to include plank flooring and walk-in closets. Near Fairport, off routes 250 and 31.
Read More...
1 of 27
4 Bedrooms
$4,500
3667 sqft
DROP DEAD GORGEOUS! Completely renovated/updated 4 bed/ 3.5 bath contemporary colonial in Pittsford immediately available for lease. Lovely in-ground pool, indoor hot tub, Kitchen appliances are included. Pittsford schools, Pool maint. included with lease. 1st mos & Sec. deposit is required. no pets please. 1 year+ lease available
Read More...
Results within
10 miles of
Fairport
1 of 18
Verified
13 Units Available
2 Bedrooms
$1,730
1042 sqft
3 Bedrooms
$2,160
1500 sqft
Minutes from North Ponds Park and Route 104. Apartments featuring full kitchens, private entrances, and in-home washer and dryers. On-site, residents will find a pond, BBQ area, pool with a sundeck, biking trails, and garages.
Read More...
1 of 39
Verified
15 Units Available
2 Bedrooms
$1,610
1178 sqft
3 Bedrooms
$1,955
1399 sqft
Near I-90, Route 96 and the golf course. On-site fitness center, pool and business center. Residents receive a golf membership. Recently renovated apartments with hardwood floors, a fireplace and stainless steel appliances. Pet-friendly.
Read More...
1 of 33
Verified
25 Units Available
2 Bedrooms
$1,705
1273 sqft
3 Bedrooms
$1,870
1507 sqft
Saratoga Crossing is a beautiful, gated community in Farmington, NY, just minutes from Rochester and Canandaigua. Offering one-, two-, and three-bedroom apartments with garage, luxury awaits you at Saratoga Crossing. Our chef-inspired kitchens feature stainless steel appliances, in-home washer & dryer, and central air conditioning. A patio or balcony and separate dining room offer you the entertaining space you're looking for, and there's even a fireplace to keep you cozy and warm. Our community features a heated swimming pool, sundeck, and fitness center, plus clubhouse and library. We welcome cats and dogs, and there's an on-site dog park to keep them active! Our location near Route 332 and I-90 (NYS Thruway) makes it easy to get around, and Eastview Mall is nearby for shopping and dining.
Read More...
1 of 18
Verified
10 Units Available
2 Bedrooms
$1,700
1387 sqft
3 Bedrooms
$1,915
1427 sqft
Elmwood Terrace Apartments and Townhomes combine city comforts with the peace and quiet of a country-like setting. You'll enjoy luxurious living at its finest -- an all-electric kitchen filled with natural light, air conditioning, plenty of closet space, plush carpeting throughout, and the satisfaction of knowing you're protected by 24-hour emergency maintenance service. Our one-, two-, and three-bedroom floor plans offer plenty of space. We're close to Strong Memorial and Highland Hospital, and it's easy to get to shopping, dining, and entertainment from this central location in Brighton. Bring your cats and dogs, too - we're pet friendly.
Read More...
1 of 23
Verified
13 Units Available
2 Bedrooms
$1,655
1031 sqft
3 Bedrooms
$2,270
1510 sqft
Near I-590, Route 104 and Ahepa Park. Lots of on-site amenities including a pool and sundeck, fitness center and playground. Garages included. Luxury interiors with granite countertops, a fireplace, hardwood floors and stainless steel appliances.
Read More...
1 of 30
Verified
15 Units Available
2 Bedrooms
$1,695
1311 sqft
3 Bedrooms
$2,395
1422 sqft
Roomy apartments with two full baths, in-home washer/dryer and modern kitchen. Community is close to Lehigh Crossing Park and hiking and biking trails. Swimming pool and state-of-the-art fitness center.
Read More...
1 of 25
Verified
9 Units Available
2 Bedrooms
$1,695
1136 sqft
This pet-friendly community is close to Route 104 and I-590. The units offer renovated interiors, dishwashers, garbage disposals, gas ranges and granite countertops. Some units also have hardwood floors and fireplaces.
Read More...
1 of 13
Verified
6 Units Available
2 Bedrooms
$2,190
1076 sqft
Residents live in community with pool, fitness center and elevator. Units feature patio or balcony, ice maker and stainless steel appliances. Located in Henrietta, close to shopping, dining and entertainment.
Read More...
1 of 11
Verified
5 Units Available
Bennington Hills Apartments is located in West Henrietta New York. Our unique apartment homes feature "New England Style" decor. Design features include 1, 2, and 3 bedroom apartment homes, spectacular landscaping, private entrances, fitness center, garage and fireplace options, pet friendly walk area and more. We offer an exceptional combination of relaxation, convenience and value. Enjoy the benefits of a comfortable, contemporary lifestyle. Bennington Hills responds to the needs, requests and personal goals of our residents with a professional management and maintenance team. We are confident that our quality and personal service will appeal to you, and that you will choose to make Bennington Hills your new home. West Henrietta NY Apartments, West Henrietta Apartment Homes, NY Apartments.
Read More...
City Guide for Fairport, NY
Located on the historic Erie Canal, Fairport or "fair port" as a traveler named it in 1829 is a charming village offering contemporary living at its best.
For the 5,353 residents, Fairport village provides a high quality of life with unmatched recreational opportunities. The waterway's presence helped this tiny village transform itself into a growing community with plenty of things to do. In time, the barges and the great packet boats have been slowly replaced by canoes, recreational boaters, tour boats and kayaks. Today, the old towpath serves the leisure-time passions of joggers, walkers and bikers alike. The village has lots of attractions located within walking distance. You will find an array of restaurants, retail shops, farms, wineries, recreation and entertainment. There are many attractions like the Casa Larga winery and the Perinton recreation center, but you'll need to drive there so watch your wine intake. Plus, from May to October there are weekly festivals with great food, music and crafts. Do not be deceived by its quiet appearance -- underneath it's inviting exterior is a city brimming with something for everyone from all walks of life! See more
What to keep in mind when looking for apartments with pools in Fairport, NY
Finding apartments with a pool in Fairport means cooling off from the summer heat, get-togethers, and more exercise. However, there are a few things to consider before signing your next lease.
Ask the property management how long the pool is open each year. Is it seasonal? Does the pool have a heat pump to make it practical to swim beyond summertime? You should also inquire about pool rules, capacity, and if unattended children are permitted. The size of the pool also matters. An oversized apartment complex with a tiny pool could mean crowded summers and frustrations when trying to take a quick dip.
Finding apartments with a pool in Fairport could also drive up your rent, but may be worth the trade-off. Assess the overall amenities of the property. Apartments with a pool may look fantastic on the outside, but inside the kitchen could need an upgrade or the bedrooms could prove smaller than you want.
Once you find the apartment of your dreams, enjoy an afternoon swim and get to know your new neighbors.