13

Furnished Apartments for rent in Jackson, MS

Furnished apartments in Jackson can save you a ton of time, money and stress. Finding a furnished apartment requires some research to find the right situation for you. Some furni... Read Guide >
1 of 7
Verified
4 Units Available
Great location near Jackson State University, I-55, I-20 and I-220. Complex boasts business center, entertainment room and sun deck. Pets allowed. Stainless steel appliances and hardwood floors in units.
Read More...
Limited Time
Win a year of free rent!
Enter for a chance to win by February 28, 2023 | Learn more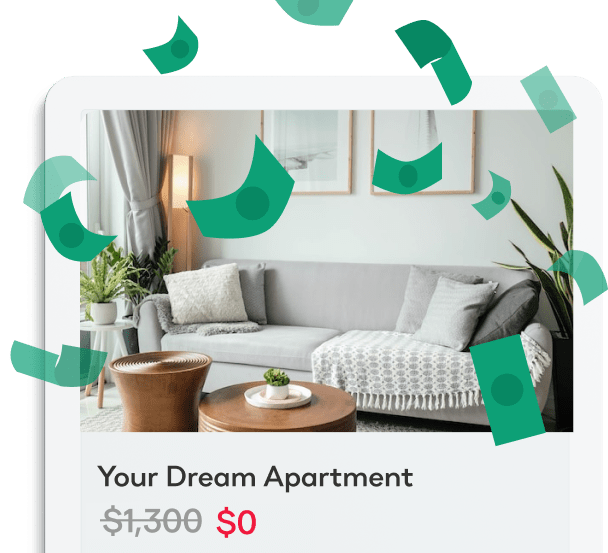 Get started by taking our personalized quiz
1 of 12
This cute, but large cottage is located in the historic Belhaven neighborhood - This cute, but large cottage is located in the historic Belhaven neighborhood, and has tons of room. It has 3 BRs (large Master BR) and 2 baths, large den in the front and small sun room, dining room and laundry room (W/D furnished). Kitchen has stove, dishwasher and ice-maker fridge. Small fenced-in back yard. Central HVAC with gas heat and water heater. Carpet and hardwood throughout the home. No pets and no smoking. 1-year lease. Located just a couple of blocks from Belhaven Park, that is host to a variety of neighborhood events (concerts, plays, movie nights, etc.) throughout the year. The lease also includes membership in GBSA, the neighborhood security association No Pets Allowed (RLNE7880719)
Read More...
1 of 10
Call Us! Move In Today! ***Weekly Payment Options Starting at $255.48 *** Apartment Features & Amenities: • Studio and one-bedroom apartments • Furnished and unfurnished apartments • Pet/dog friendly apartments • Bad Credit Ok • No long-term lease required • Weekly or monthly payment options* • Full bath • Kitchenette (coming soon) • Free premium cable TV • Free utilities included with apartment • Siegel Rewards® Program: The More You Stay, The More You Earn! • Sparkling swimming pool • Laundry facilities • Easy freeway access • Nearby shopping and dining Additional Information: www.siegelsuites.com Siegel Suites 616 Briarwood Dr, Jackson, MS 39211 Apartment Home Features - Sparkling pool - Clean laundry facility - Pet/Dog Friendly - Storage Units - Upgraded Wi-Fi - Close to shopping and more! Free Siegel Reward Program Earn points every time you pay your rent or refer a friend. Use your points to treat yourself to free rent, free slot play, food, movies, gift cards, and much more! Stay We're You're Appreciated Pet Policy 20lb weight limit and aggressive breeds such as Pit Bulls and Rottweilers are prohibited. Managed by The Siegel Group Equal Housing Opportunity Pricing may include current special and is subject to change without notice. (RLNE4630285)
Read More...
1 of 15
McCoy Rental Estates The Real (Estate) McCoy $1600/month minimum income for wage earners. $900/m minimum for SSDI recipients. Semi-studio apartments with private bathroom and shower. Senior Citizens and Military Veterans especially welcome! There is NO KITCHEN IN UNIT. A personal fridge and microwave are allowed in individual apartments. However, there is a public kitchen in the first floor of the building that all tenants may access for any stovetop cooking. **FULL UTILITIES INCLUDED for $25/week Flat Rate** (electricity, water, gas, and A.C.) Laundry in Building. Available Amenities: High-Speed Internet . 43" Large-Screen HDTV. Furnished and Unfurnished Options. Full-Size Bed/Mattress Available. Small pets allowed. **Good Credit Not Needed.** Will Run Eviction Check and Criminal Background Check. Will speak with current landlord, and verify income. **$550 Needed to Move In** -------- $400 Partial Security Deposit (Total Deposit is $500) -------- $150 For first week's Rent ($125) + Utilities ($25). Because of its location in a somewhat quiet, elderly neighborhood, no loud music is permitted outside after dark. Please schedule a time to tour the apartment complex at Calendly.com/McCoyRental or give the property manager, Jamal, a call at (601) 207-1240, for any questions.
Read More...
1 of 4
4 Bedrooms
$2,750
2700 sqft
beautifully renovated furnished corporate rental. This property is located minutes away from the interstate access. No matter what your reason for travel is. this property can accommodate it. It is centrally located to everything Jackson has to offer. High speed wifi/Laundry and full cable package.
Read More...
1 of 5
Renovation completed recently! This corporate furnished 1/1 Carriage House is perfect for someone that doesn't require a ton of space. It is conveniently located directly behind the new District at Eastover Development. High speed cable/wifi. Hardwood tile throughout with solid stone countertop and stainless appliances. Laundry unit is included. Don't miss out! This listing wont last long!
Read More...
Results within
1 mile of
Jackson
1 of 26
Lakeland East is a distinctive and beautiful apartment community conveniently located right off of Flynt Drive in Flowood, Mississippi. Just 10 minutes from Jackson, Lakeland East is close to shopping, restaurants, Le Flurs Bluff State Park, The Women's and River Oaks Hospitals The University of Mississippi Medical Center. Our apartment homes feature fully equipped kitchens with dishwashers, disposals, refrigerators with ice makers and full kitchen pantries as well as lush carpeting, custom blinds and walk-in closets. In-home laundry rooms in our 2 and 3 Bedroom homes make laundry convenient, while patios, balconies and privacy fencing allow you to enjoy the outdoors. Community amenities include a sparkling pool with sundeck, spacious tennis courts, a beautiful clubhouse with business center, On-site management, and maintenance. Let our friendly team of leasing professionals welcome you home to Lakeland East today!
Read More...
1 of 25
3 Bedrooms
$3,495
1580 sqft
FULLY FURNISHED HOUSE 3 bedroom, 2 baths, 2 car carport, utilities and lawn maintenance included, Formal dining Large, fenced backyard Vaulted ceiling in Den Click here to navigate to availability or https://str.rentjackson.com
Read More...
Results within
5 miles of
Jackson
1 of 20
3 Bedrooms
$3,195
1269 sqft
FULLY FURNISHED HOUSE 3 bedroom 1.5 bath double carport central air/heat fenced yard with covered patio no through traffic street Storage shed in backyard off School Street in Ridgeland Click here to navigate to availability or https://str.rentjackson.com
Read More...
Find More Rentals By
Find More Rentals in Nearby
Frequently Asked Questions
Frequently Asked Questions (FAQs)
How much is rent for a furnished apartment in Jackson?
Rental prices for furnished apartments in Jackson range from $500 to $2,750 per month.
How many furnished apartments are available for rent in Jackson?
Currently, there are 6 furnished apartments available for rent in Jackson.
How can I find a cheap apartment in Jackson?
You can find the lowest-priced apartments in Jackson by using the cheap apartments filter.
City Guide for Jackson, MS
Greetings, one and all, and welcome to your virtual Jackson, Tennessee apartment hunting op center! Situated conveniently between Memphis and Nashville, Jackson features a wide range of rental options and is a popular living locale for Volunteer State renters from all walks of life, be they sweet-tea or whiskey flavored. Are you ready to join the more than 65,000 Southern gents and belles who call Jackson home? Of course you are. That was rhetorical. Fortunately, you've stumbled onto the right website, because setting people up in their Tennessee dream dwellings is what we do best! See more
What to keep in mind when looking for furnished apartments in Jackson, MS
Furnished apartments in Jackson can save you a ton of time, money and stress. Finding a furnished apartment requires some research to find the right situation for you. Some furnished spaces are short-term rentals designed for corporate stays. This could be ideal if you're looking for some flexibility while you look around for a more permanent space and save up for furniture.
You can also look for furnished apartments in Jackson as a subletter. Someone who is relocating or traveling for a short time or needs a new roommate may already have a furnished apartment ready to go.
Ask questions about the furniture before you move in. Who is responsible for repairs to the furniture? Will you have access to the furniture for the duration of your lease? It]s possible that someone who moved out of the apartment and left their roommate and furniture behind may want to collect it at a later date.