2016 is here! "New Year, New Me" and all that jazz...but if you're looking for a more permanent way to re-make yourself this year than just signing up for a gym membership that you may or may not actually use, take a good look around. Home is where the heart is: your space should be a reflection of you and conducive to achieving your goals--big changes lead to big results! So if one of your resolutions this year is health- or fitness-related, finding a home that puts you in the best position to fulfill it is a great move. Take a look at these top 5 apartments in Denver for helping you make a healthy lifestyle and a healthy home!
1. The Breakers Resort (Windsor)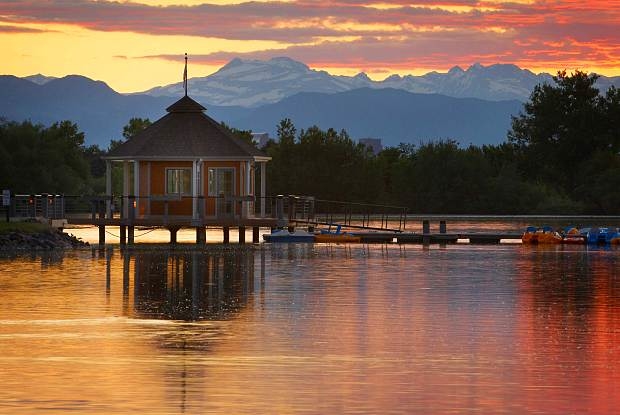 "Resort" is right when it comes to the fitness opportunities at this place! From tennis courts to a hot tub to trails and paths for outdoor exercise, the options are endless here. And they've got a dog park for helping your furry little friend stay in great shape, too! Although it's about a 30-minute drive from downtown Denver, these fitness-oriented amenities are well worth it.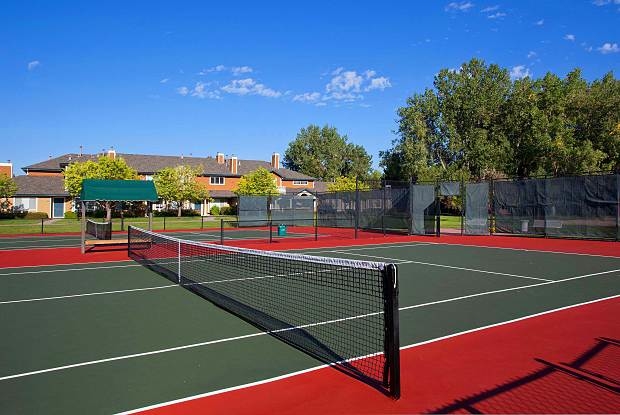 Amenities:
Paved, lit jogging and walking path along Sunfish Lake (get a view of those Rockies and the Denver skyline!)

Catamaran Club (pool, hot tub, tennis courts)

Wave Athletic Club (cardio and free weights)

Complimentary fitness classes

Massage therapist (for extra fee)

Atlantis Personal Training (for extra fee)

Seasonal Community Garden (extra fee)

Dog park
Close to: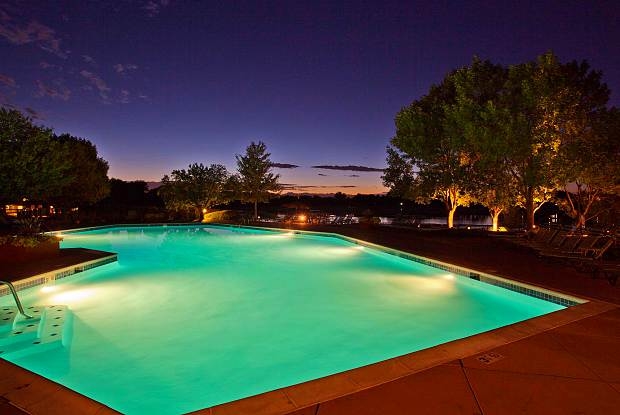 Pricing:
1-bed, $1,100

2-bed, $1,180
2. The Manchester Apartments (Cheeseman Park)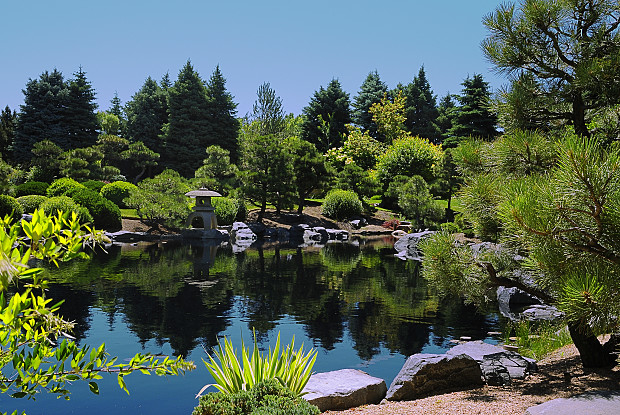 Talk about athleticism in a prime location. Not only is this property right by Cheeseman Park and across from the Denver Botanic Gardens, they've got basketball and raquetball courts too! Who needs to haul a heavy gym bag around when you can just play a pick-up game with your neighbors? And for those more laid-back days, there's always table tennis!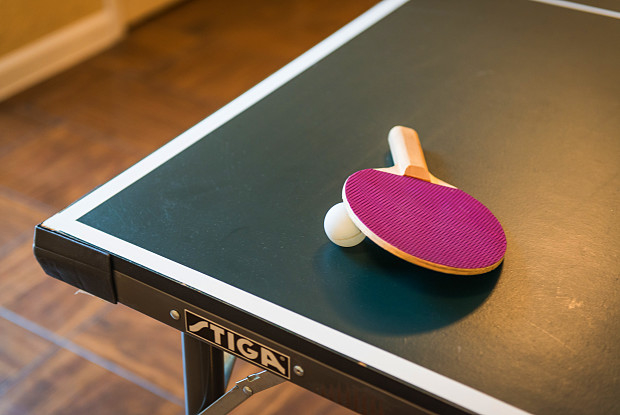 Amenities:
24-hour fitness room

Basketball court

Raquetball court

Table tennis

Game room with pool tables
Close to:
Cheeseman Park and the Denver Botanic Gardens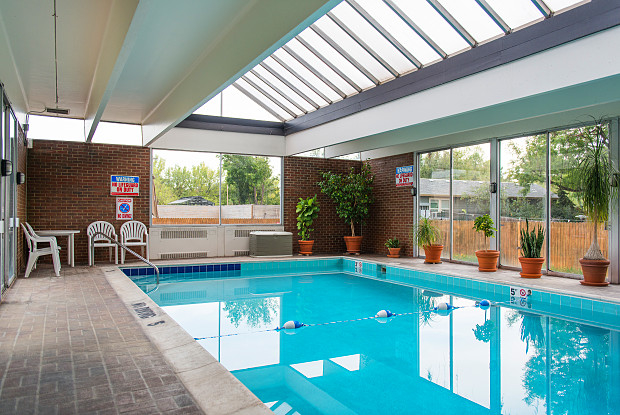 Pricing:
3. The Seasons of Cherry Creek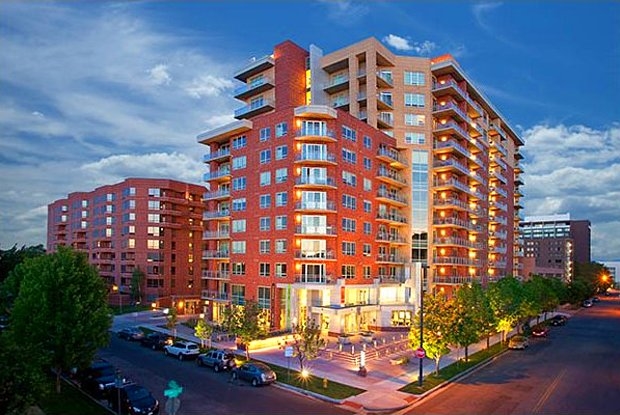 This place has it all when it comes to improving your lifestyle, from complimentary fitness classes to a gorgeous pool and sauna to a private dog park for your beloved companion. Rest days are important when you're working out, and Seasons of Cherry Creek has something for that too in their private wine cellars. (We've all heard that drinking a glass of red wine is as good as spending an hour at the gym, right?) And residents here get exclusive discounts from RedPeak Perks Partners at various locations, including GNC, which means you can get all those vitamins and supplements for your healthy diet at a lower price! Talk about rewards!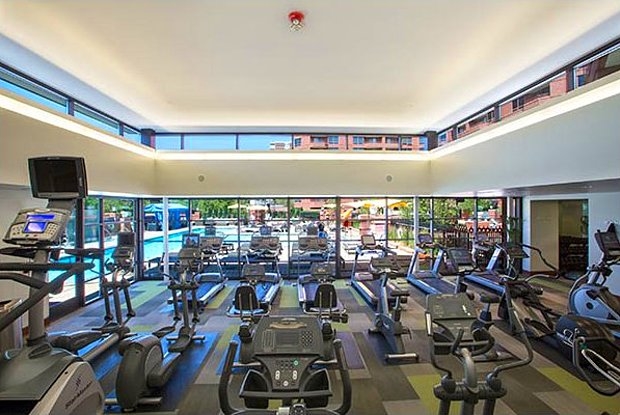 Amenities:
Fitness and Wellness Center 

Complimentary fitness classes

Personal training

Massage therapy center

Resort style pool

Clubroom with pool table

Private dog park

Bike storage

Sauna with locker rooms

Private wine cellars

Exclusive discounts from RedPeak Perks Partners (including discounts at GNC)
Close to:
Cherry Creek Biking Trail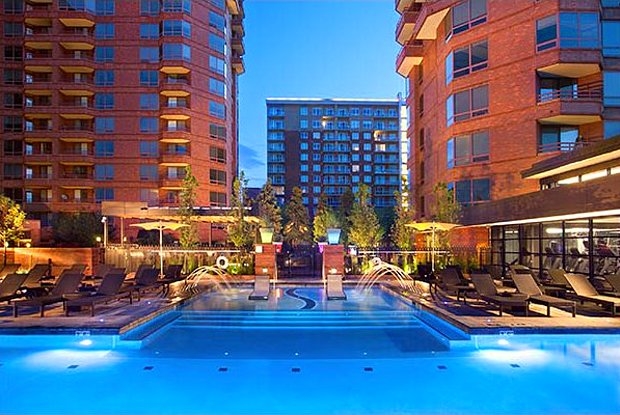 Pricing:
Studio, $1,225

1-bed, $1,205

2-bed, $1,660
4. Broadstone Blake Street (Ballpark)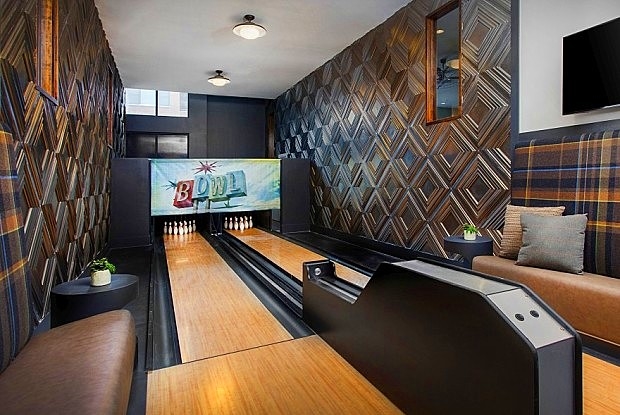 Broadstone has a private bowling alley. 'Nuff said. Even if you're not a hardcore bowling fan, the bragging rights are too good to pass up. There's also a solarium--perfect place to get your yoga on and do some sun salutations! Broadstone is great for baseball fans, as it's right across the street from Coors Field. If you're ever lagging in motivation to continue on your health trajectory, pop right over for a game and get inspired!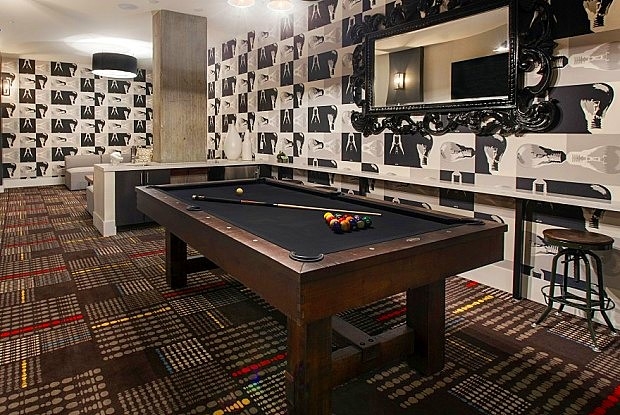 Amenities:
Private bowling alley

Fitness room

Pool and spa

Solarium

Bike storage
Close to:
Right across from Coors Field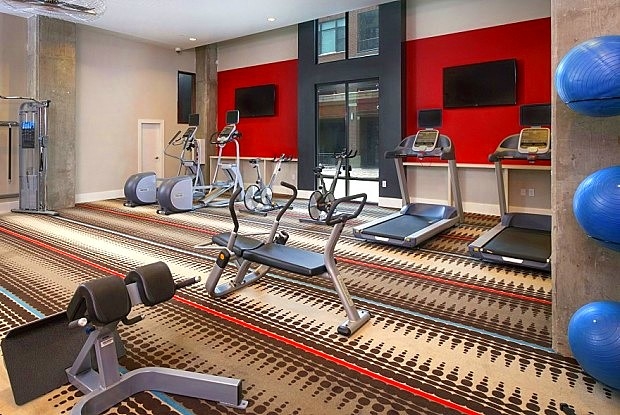 Pricing:
1-bed, $1,495

2-bed, $2,395
5. Commons Park West (Highland)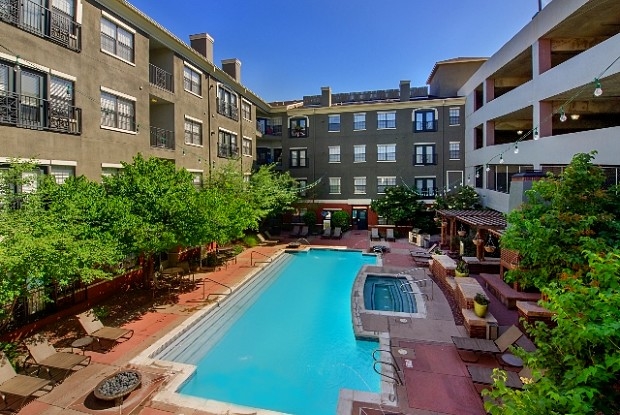 Commons Park West is located right by the Highland Bridge, providing easy access to many trails and proximity to other parks. If you prefer walking, running, or biking outdoors, this is definitely the place for you. And for those cold, snowy days when you just don't want to get outside, Commons Park West's fitness center has everything you need for a good workout!
Amenities:
Outdoor pool
Hot tub
Fitness center
Close to:
Highland Park Bridge

Commons Park
Colorado Front Range Trail
South Platte River Trail
Pricing:
1-bed, $1,525

2-bed, $2,185
Note: Pricing in January 2016