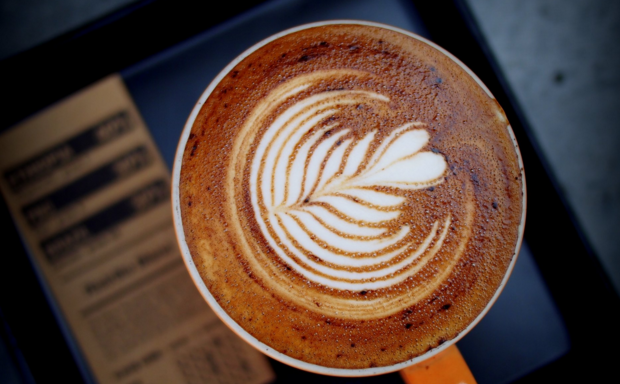 In the not too distant past, coffee shops served one purpose: to sell roasted coffee beans. No wifi, no Michael Bublé, and definitely no roasted red pepper paninis. Just coffee beans.
A lot has changed since then, and a good coffee shop is a vital part of any neighborhood. Some of the best coffee shops in the country are tucked away in Denver's distinct neighborhoods, each offering something unique that sets it apart from others.
Here are our 7 favorite Denver Coffee Shops:
Two Rivers Craft Coffee - 7745 Wadsworth Boulevard, The Highlands: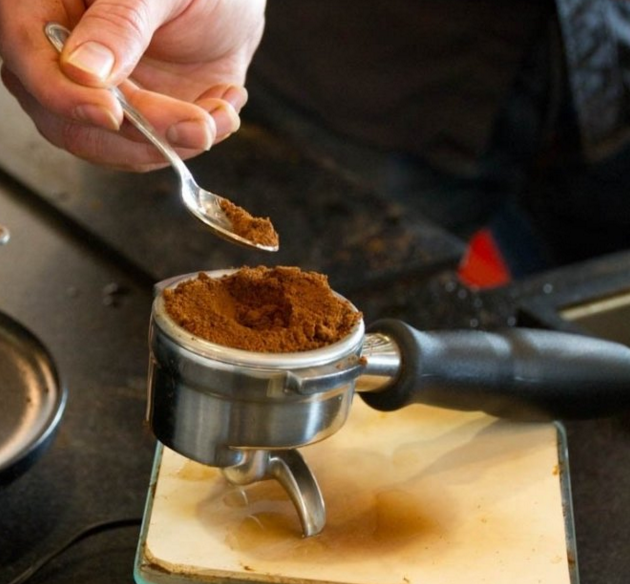 Two Rivers is a Highlands based coffee shop that takes pride in supporting coffee farmers from around the world. Their efforts give them unprecedented access to sustainable beans which are then hand roasted in house. Their cafe is modern and contemporary, and is the perfect place to meet a friend for an espresso, or to catch up on some work. We recommend the Lavender Honey Latte which pairs beautifully with a house made breakfast burrito.
Crema Coffee House - 2862 Larimer Street, Five Points: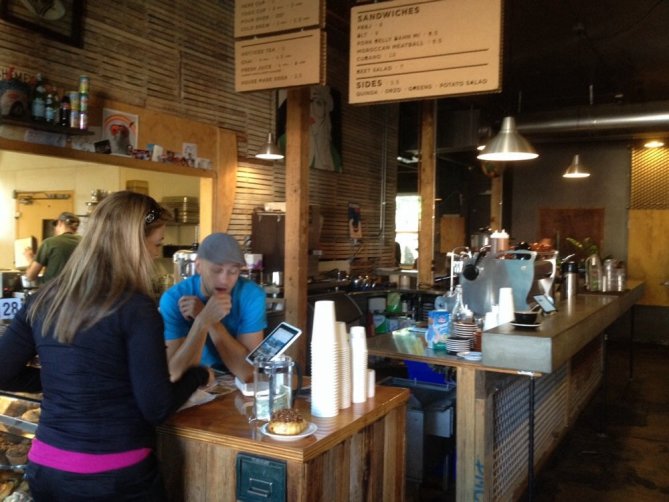 Crema, which takes its name from the thick layer of foam that sits atop a well poured espresso, is all about the coffee.  You won't find any fancy caramel frappuccinos here, but what you will find is a real dedication to making the perfect shot of espresso and serving it in traditional forms - Macchiatos, Cappuccinos and Lattes are the focus of the menu.  In addition to great coffee they offer freshly blended carrot, beet, apple and ginger juices and and have a surprisingly deep food menu that will carry you from breakfast all the way to dinner,  We recommend the Pork Belly Banh Mi or their take on the Reuben - a Korean Duck Reuben.
Aviano Coffee - 244 Detroit Street, Cherry Creek: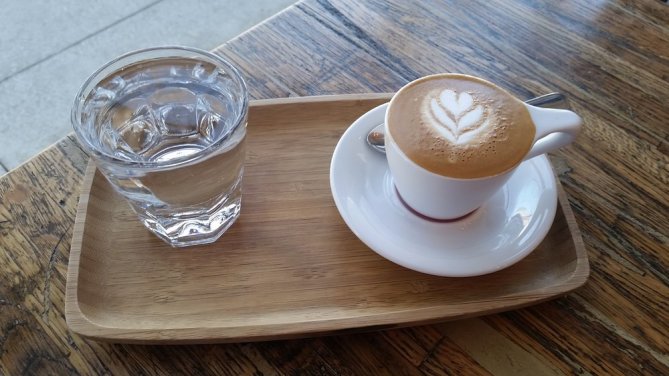 Aviano is a Cherry Creek favorite that sources its coffee beans from Intelligentsia, the world famous Chicago roaster. Further, the baristas are perfectionists here, and do the beans justice - don't be surprised if you see them re-do a drink if they aren't happy with the results. This is not a coffee shop for those who prefer blended drinks; all coffees are brewed to order, while espressos are served fresh with a side of sparkling water per tradition.
Fluid Coffee Bar - 501 E 19th Avenue, Uptown:
Fluid is an Uptown gem renowned for their cortados (a cortado is an espresso drink that's cut with a small amount of warm milk)  which have attracted a cult-like following among locals. Their specialty coffees and drinks are best enjoyed in their bright and airy cafe which has no shortage of comfortable chairs and easily accessible outlets ensuring you can type away in peace. If you want something to pair with your cortado, then we suggest you channel your inner Elaine and order the Muffin Top.
Pigtrain Coffee - 1701 Wynkoop Street, Union Station: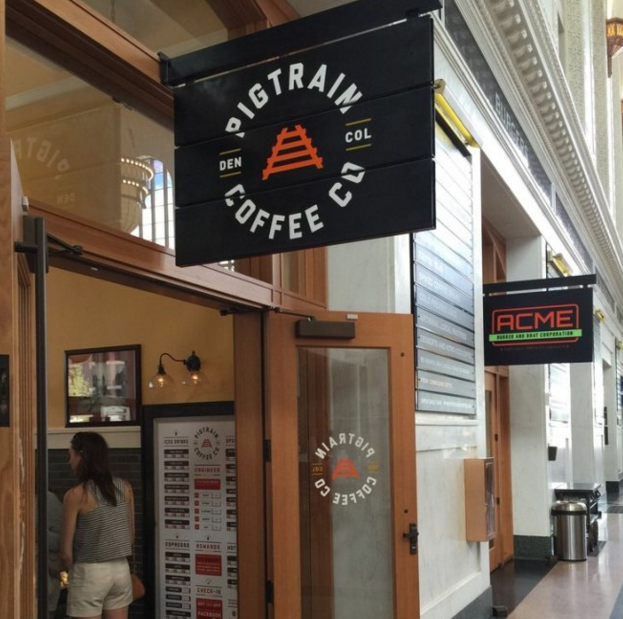 PigTrain Coffee takes the concept of "local" to heart and brews beans exclusively from Denver - based Conscious Coffee. Located conveniently in Union Station, PigTrain is the perfect place to grab an iced coffee, a pastry, or even a fresh squeezed juice before or after hopping on/off a train. Their famous Irish Coffees are perfect on a chilly weekend morning, and are best enjoyed on their large patio overlooking Wynkoop plaza.
The Bardo Coffee House - 238 S Broadway, Washington Park: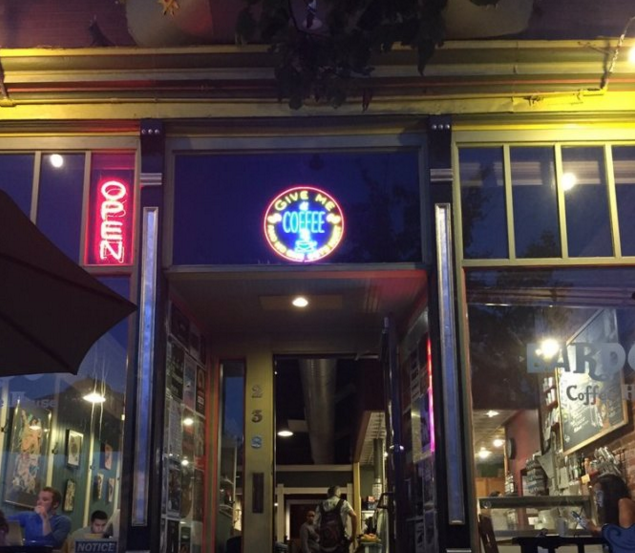 Bardo is a community staple that's part coffee shop, part gallery thanks to their commitment to supporting local artists. Get the local-recommended caramel latte, and browse the variety of work displayed throughout the cafe from local artists and photographers. The Sundried Tomato and Feta croissant is a must try, and pairs well with a freshly made Vanilla Latte. The backroom at Bardo makes for a great place to unwind after a long day of shopping, so keep that in mind the next time you find yourself in Washington Park.
Roostercat Coffee House - 1045 Lincoln Street, Capitol Hill: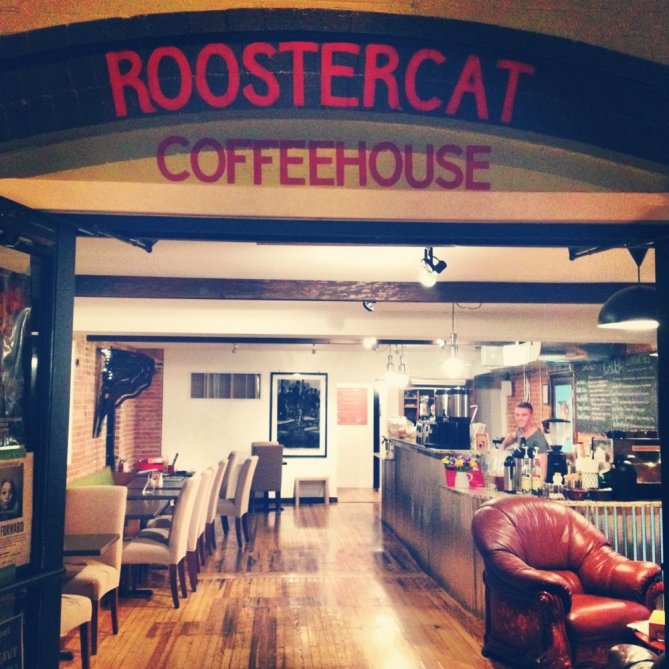 The first thing you'll notice at Roostercat is the brick outdoor fire pit that's lit continuously throughout the day. The cafe is warm, as are the friendly baristas brewing specialty drinks behind the coffee bar. Plenty of seating makes Roostercat a perfect stop when you're with a group of friends, but if the weather is favorable, then we recommend you seat yourself in their outdoor patio. The Dirty Chai latte is a perfect spicy pick me up on a snow day, and pairs great with a fried egg bagel sandwich.